The Music of John Williams
Friday 24 November 2017, 7.30pm
Featuring music from blockbuster film scores, including:
SUPERMAN
HARRY POTTER
JAWS
INDIANA JONES
E.T. THE EXTRA-TERRESTRIAL
JURASSIC PARK
STAR WARS®
...and many more!
Anthony Weeden Conductor
Tommy Pearson Presenter
Tamás András Leader / Solo Violin
Royal Philharmonic Orchestra
---
Celebrate the musical brilliance of John Williams, undoubtedly one of the world's most prolific and respected film composers. As the most Oscar-nominated man alive, John Williams is the man behind the film scores you know and love and tonight is your chance to hear them live, performed by a world-class orchestra! From the bleak and haunting main theme from Schindler's List to the twinkling and mischievous opening to Harry Potter, this concert is full of the magic of the movies.
---
Ticket information
Tickets: £32.50, £30.50, £27.50
Concession, under 25s and group discounts available
Booking fees may apply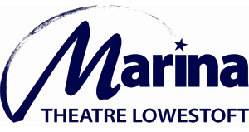 Lowestoft Marina Theatre
The Marina
Lowestoft
Suffolk
NR32 1HH
01502 533200
www.marinatheatre.co.uk