Whilst we are sadly still unable to perform our usual schedule of live performances for you, the musicians of the Royal Philharmonic Orchestra are committed to keeping music-making alive in a great variety of entertaining ways. With solo and ensemble videos, online premieres, podcasts, card games, quizzes and more, why not enjoy just some of the highlights of #RPOatHome below?
Plus, follow us on our social media channels (YouTube, Facebook, Instagram and Twitter) for more!
---
Vasily Petrenko conducts Stravinsky from the Royal Albert Hall
In our latest series of free streaming concerts from the Royal Albert Hall, Music Director Vasily Petrenko conducts three performances of works by one of the twentieth century's most influential composers: Igor Stravinsky.
Watch Stravinsky's Symphony in C
Watch Stravinsky's Symphonies of Wind Instruments
Watch Stravinsky's Symphony in Three Movements
---
Clara Schumann and Beethoven at the Edinburgh International Festival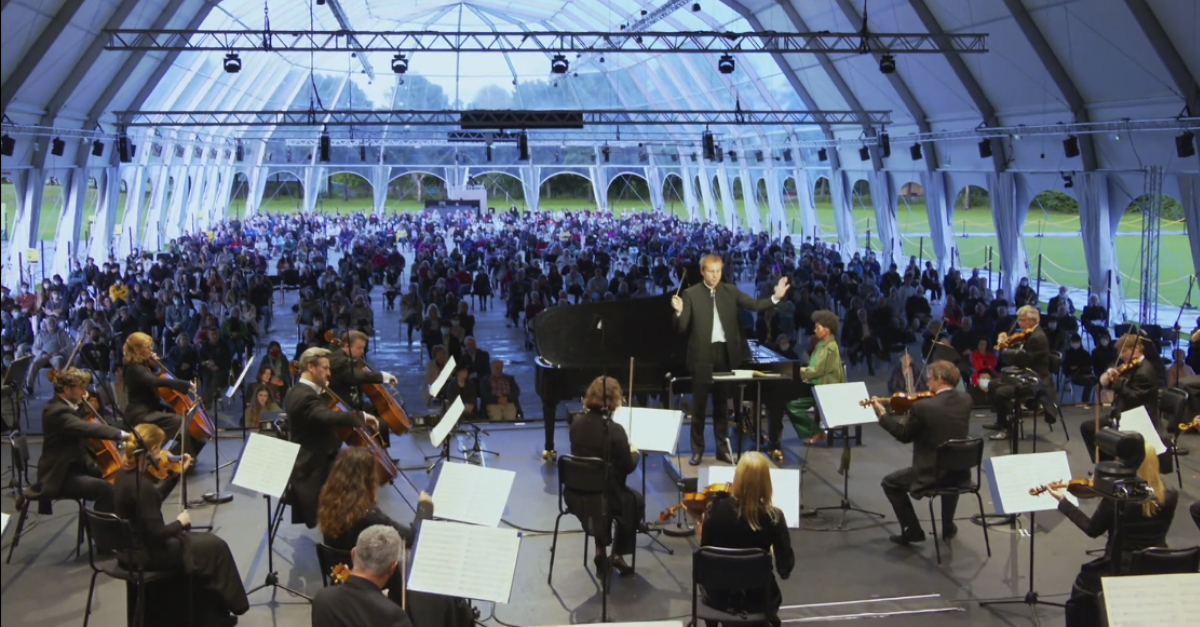 Isata Kanneh-Mason plays Clara Schumann's Piano Concerto and Vasily Petrenko conducts Beethoven's Symphony No.7 in this streaming performance from the Edinburgh International Festival.
Find out more and watch free of charge.
---
Watch Spotlites on Facebook
Our Spotlites Series is a series of videos exclusive to our Facebook community that feature music from our socially-distanced Spotlight Series at Cadogan Hall, filmed either to a small audience or behind closed doors. Each bite-sized Spotlite episode airs on a weekday lunchtime and features one piece of music or one movement from these performances.
We launched our Spotlites series with a performance of George Walker's moving Lyric for Strings. This seven-minute piece was filmed on Remembrance Day 2020. Watch each edition of Spotlites here.
---
RPO at Home video: Jonathan Ayling plays Bach's Air on the G String

Sit back and relax with Bach's string masterpiece, played by Co-Principal Cello Jonathan Ayling.
Watch this via the RPO at Home YouTube playlist.
Check #RPOatHome for more videos on our Facebook, Instagram and Twitter pages.
---
WATCH NOW: The Young Person's Guide to the Orchestra
Following its online premiere in August, enjoy our grand and glorious finale of Benjamin Britten's Young Person's Guide to the Orchestra, narrated and conducted by Alexander Shelley, Principal Associate Conductor of the RPO.
This special performance of Britten's lively fugue and variations introducing the instruments of the orchestra, based on a memorable theme by Henry Purcell, features a brand new narration and the full Royal Philharmonic Orchestra coming together digitally from their own homes. Watch the full performance here and find out more about the sections in the Orchestra with our series of Variation videos on our dedicated page.
Watch Britten's Young Person's Guide to the Orchestra
STROKESTRA® at Home
---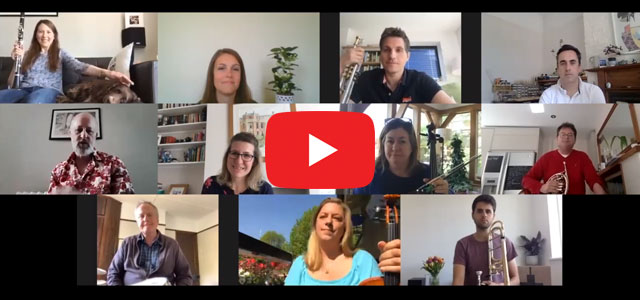 Our Community and Education team have put together a special series of videos featuring fun, music-based activities for you to have a go at from the comfort of your own homes. Find out more about the STROKESTRA® at Home series and watch all the videos here.
Click here to learn more about our award-winning STROKESTRA® programme.
Keep coming back here to see what's coming next from #RPOatHome. Stay safe and well.