Dame Evelyn Glennie performs Wiseman and Daugherty
Thursday 9 June 2016, 7.30pm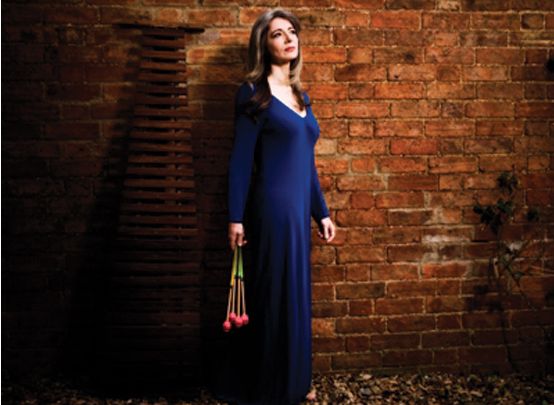 FAURÉ Pelleás et Mélisande: Suite
DAUGHERTY Dreamachine
WISEMAN Party Games
RPO RESOUND Farm City, Found Sounds
SIBELIUS Symphony No.5
Nicholas Collon Conductor
Dame Evelyn Glennie Percussion
Royal Philharmonic Orchestra
---
Reading audiences are in for a treat this summer as the astounding Dame Evelyn Glennie joins the Royal Philharmonic Orchestra for an explosive performance of contemporary works.
Having had a leading role in the Opening Ceremony of the London 2012 Olympic Games, Dame Evelyn Glennie is a groundbreaking performer and a highlight of this 2015–16 season. Performing a new composition, entitled Dreamachine, from Michael Daugherty and a new work from Debbie Wiseman celebrating Glennie's 50th birthday, Dame Evelyn Glennie will bring an electric magnetism to the stage.
Before the interval, students from the Netherhall School in Cambridge will join the Orchestra and Dame Evelyn on stage to perform their original piece of music, Farm City, Found Sounds. This 6-minute piece was commissioned to celebrate Dame Evelyn's 50th birthday and takes inspiration from her incredible journey from rural farm dweller to international soloist. Composed by the students over a series of workshops alongside RPO musicians and RPO Creative Leader Tim Steiner, this world premiere will ask the Orchestra to join students in using exciting new sounds and techniques.
Closing the concert will be Sibelius' magnificent Symphony No.5, featuring the elegant Swan motif which will leave you feeling uplifted.
---
Find out more about Dreamachine...
Dreamachine: connecting man and machine
Machinery has long fascinated composers, and composer Michael Daugherty is no exception. Dreamachine, is inspired by images that, in Daugherty's words, 'connect man and machine in surprising ways.'
---
Ticket information
Tickets: £38.50, £34.50, £28.50
Students/ Under 16s: £12.50. Group Bookings 20+: £17.50
Booking fees may apply
Cambridge Corn Exchange
2 Wheeler Street
Cambridge
CB2 3QB
01223 357851
www.cornex.co.uk