---
On Wednesday 15 November, the Royal Philharmonic Orchestra returned to St Paul's Cathedral with John Rutter to perform an impressive programme of Rutter's own works, including his life-affirming Requiem. Joined by The Bach Choir and Lucinda Cox, the splendour of the cathedral was the perfect setting for a concert of sacred music by one of Britain's greatest living composers.
Read on to view photos and reactions from the day.
All photos © Tim Lutton/Royal Philharmonic Orchestra
---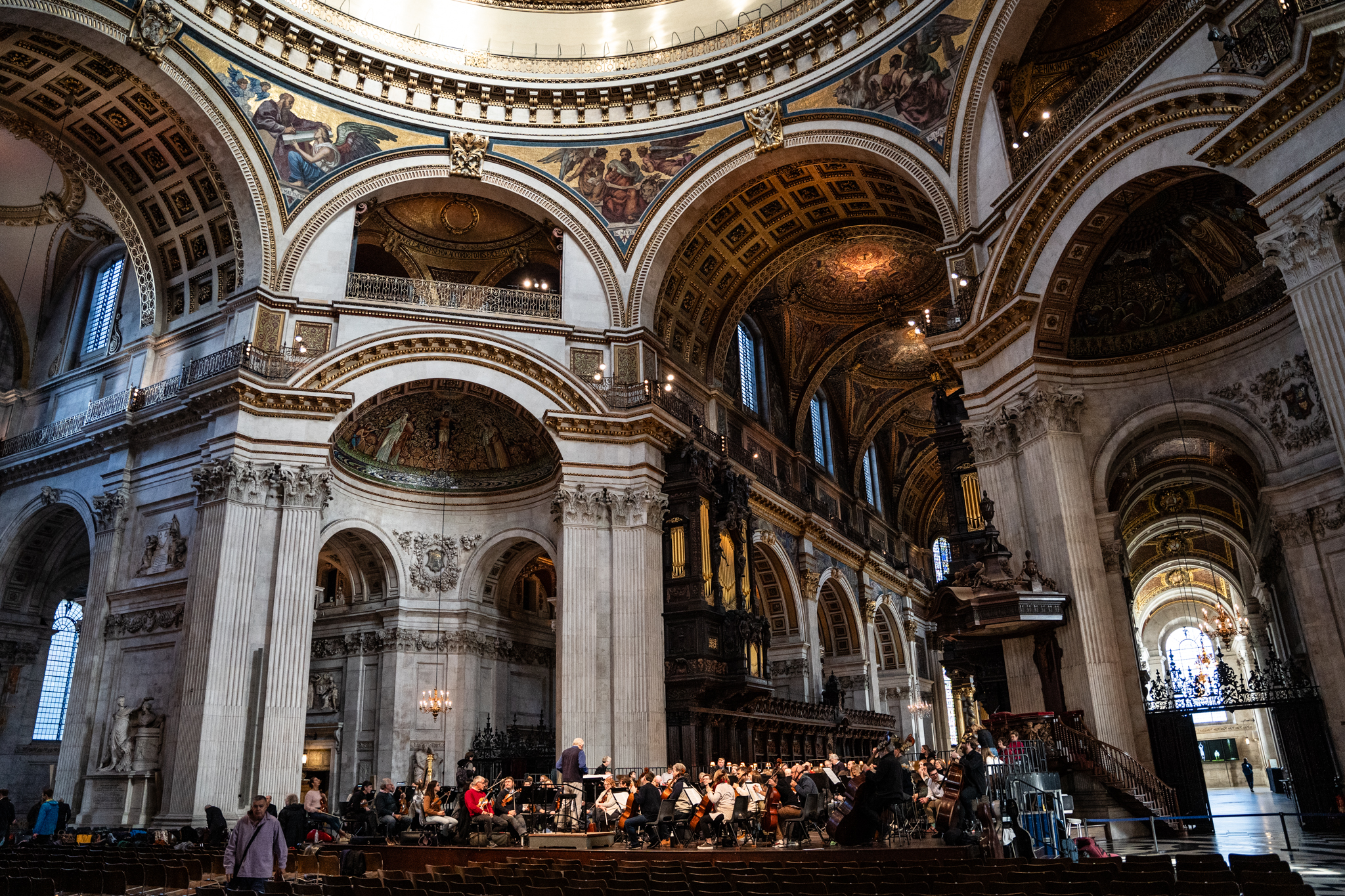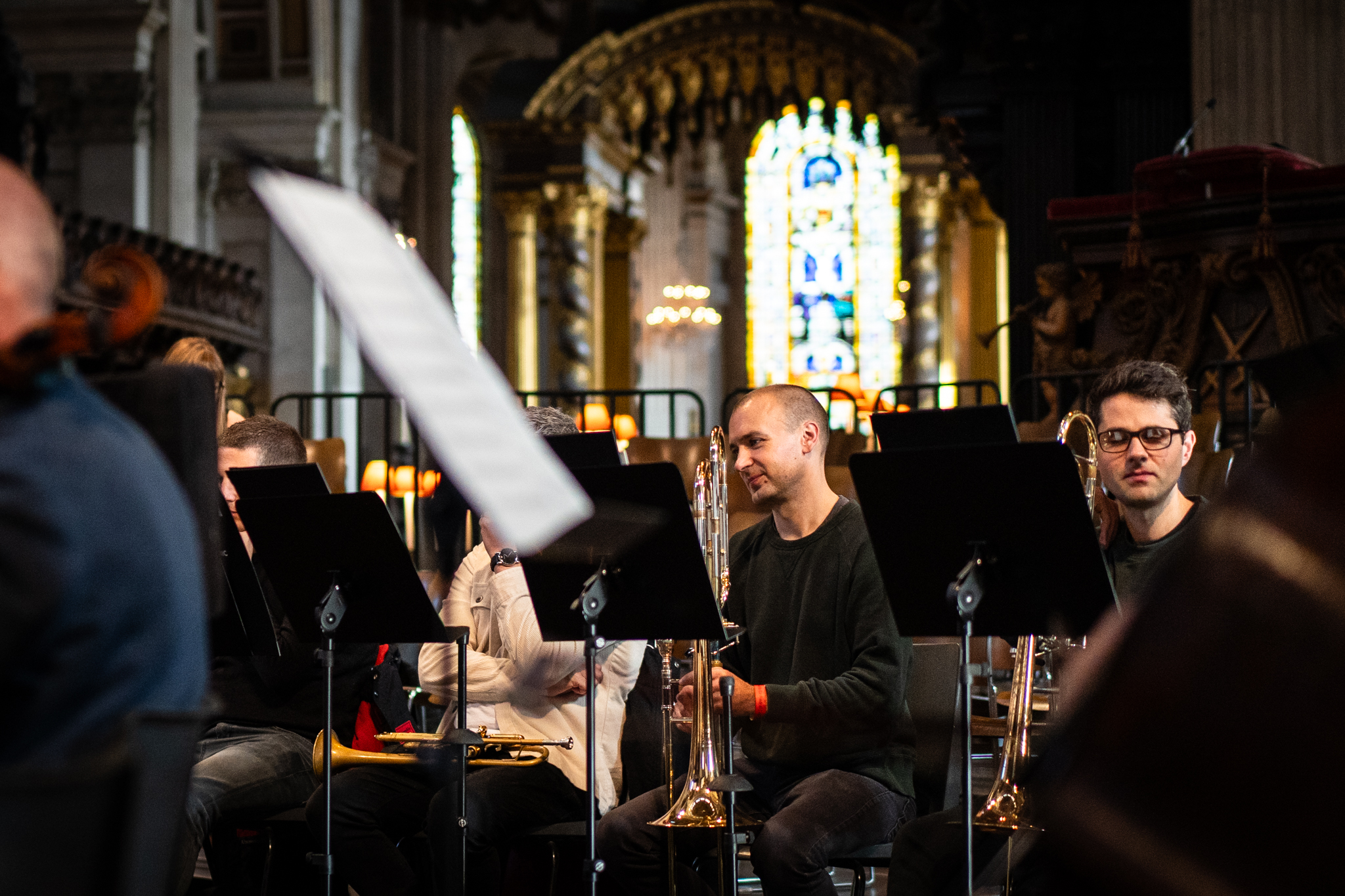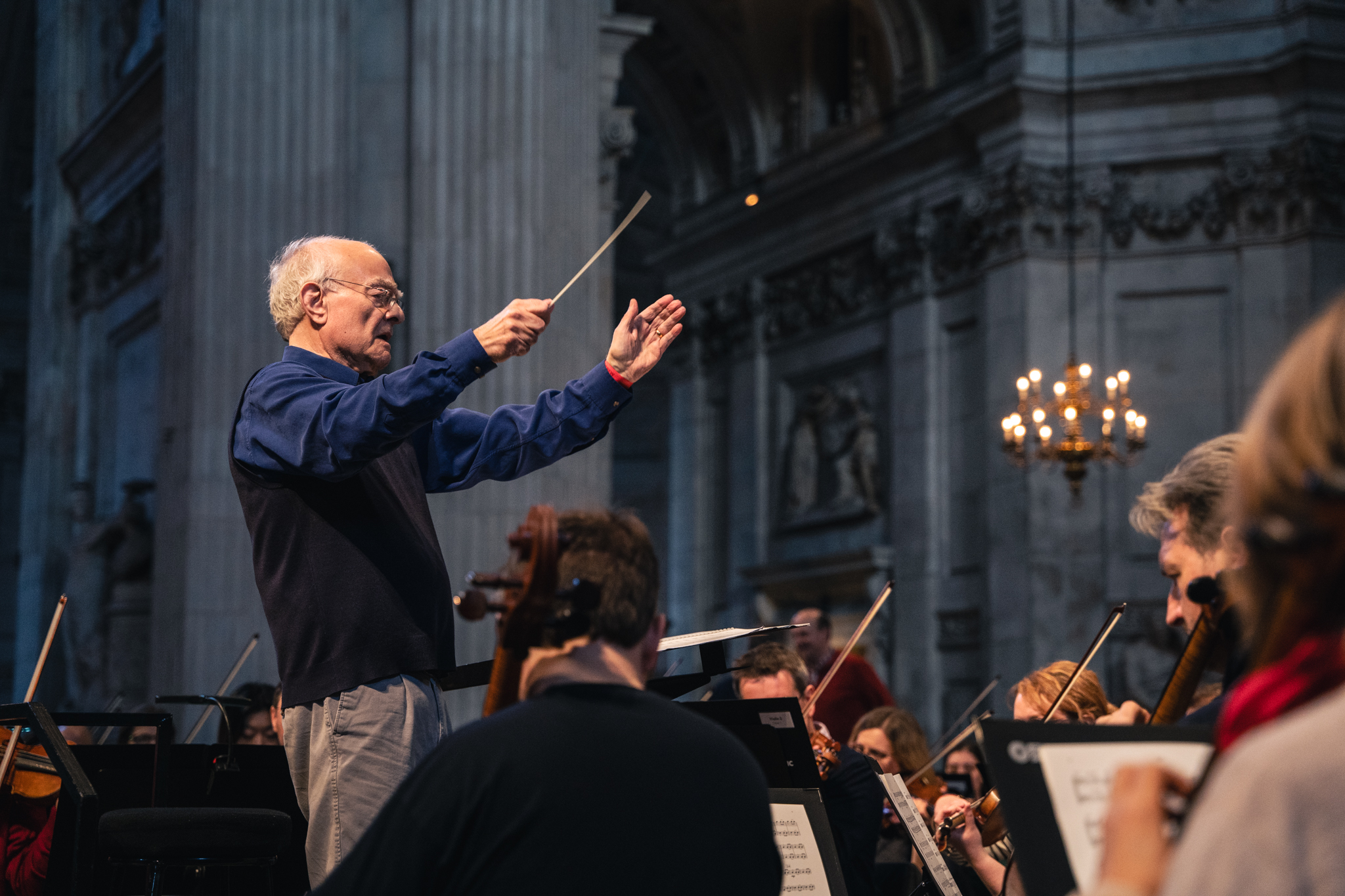 The concert opened with the sacred choral piece Lord, thou hast been our refuge, a grand interpretation of verses from Psalm 90, which had its premiere at St Paul's Cathedral in 2008. It began with a striking trumpet solo performed by the Orchestra's Principal Trumpet, Matthew Williams, and concluded with a jubilant fanfare.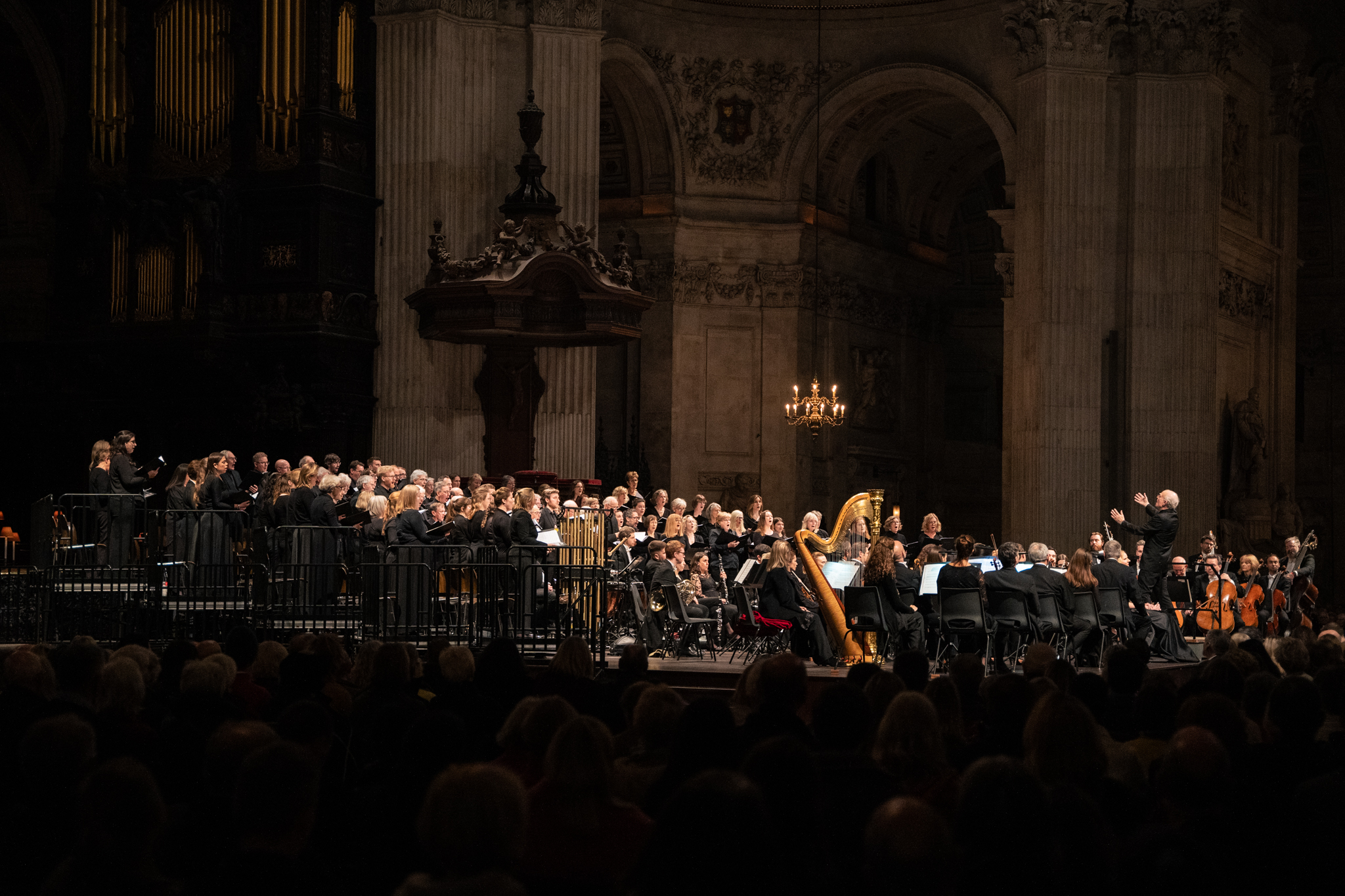 This was followed by the UK premiere of Rutter's St Cataldo – Music for an Italian Cathedral, an orchestral piece narrating the Irish saint's journey to Taranto, Italy. Inspired by the splendid cathedral erected in his honour in the city, the piece was a fresh and vibrant inclusion in the programme.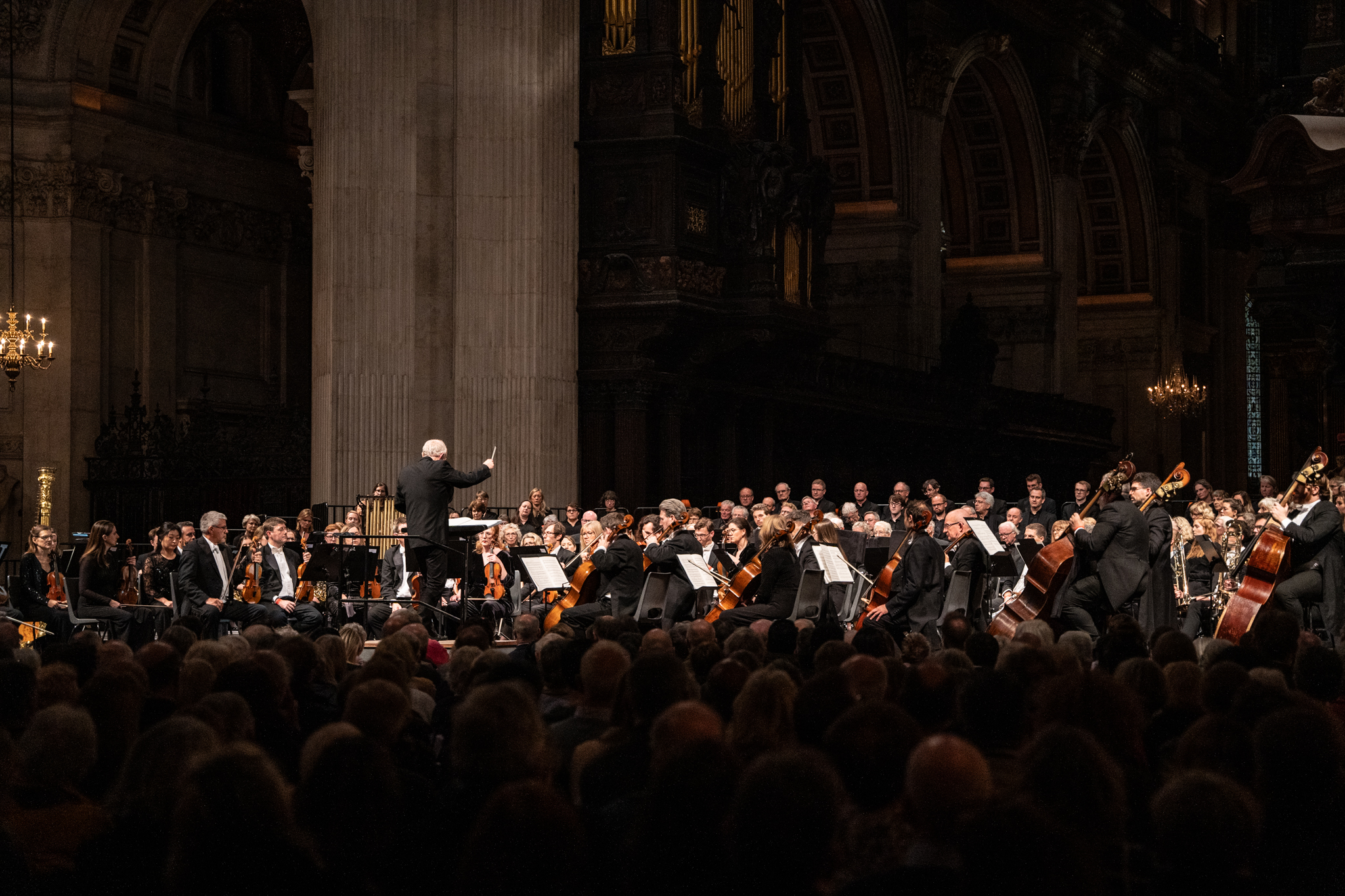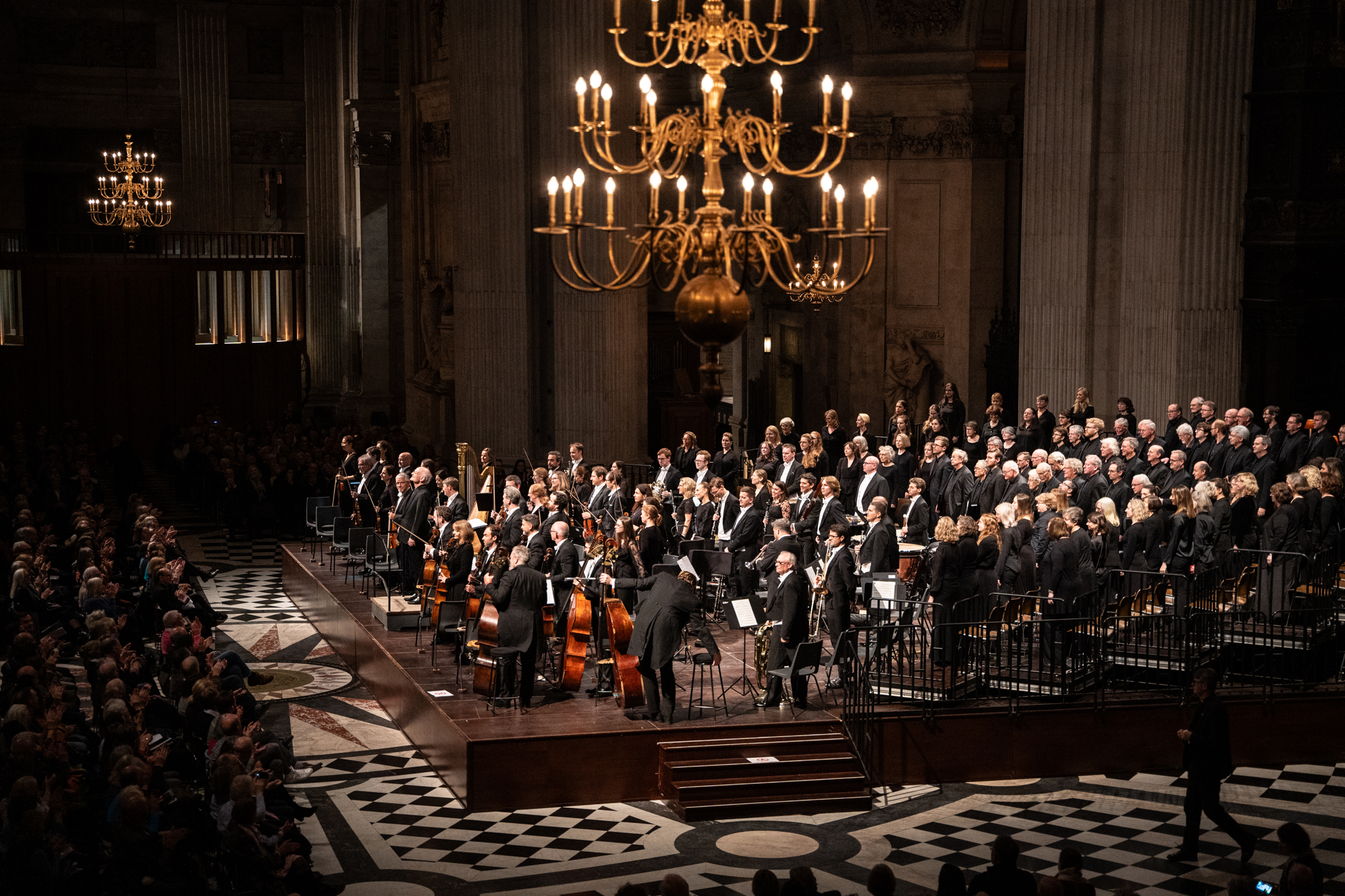 The second half of the concert began with A Ukrainian Prayer, written in response to the Russia-Ukraine conflict. 'How can a composer respond to a global tragedy? By writing music is the most obvious thing,' Rutter wrote in March 2022. The piece is an emotional plea for protection and courage, and with the haunting voices of The Bach Choir and the Orchestra's captivating melodies, it undoubtedly provided a deeply poignant experience for all in attendance.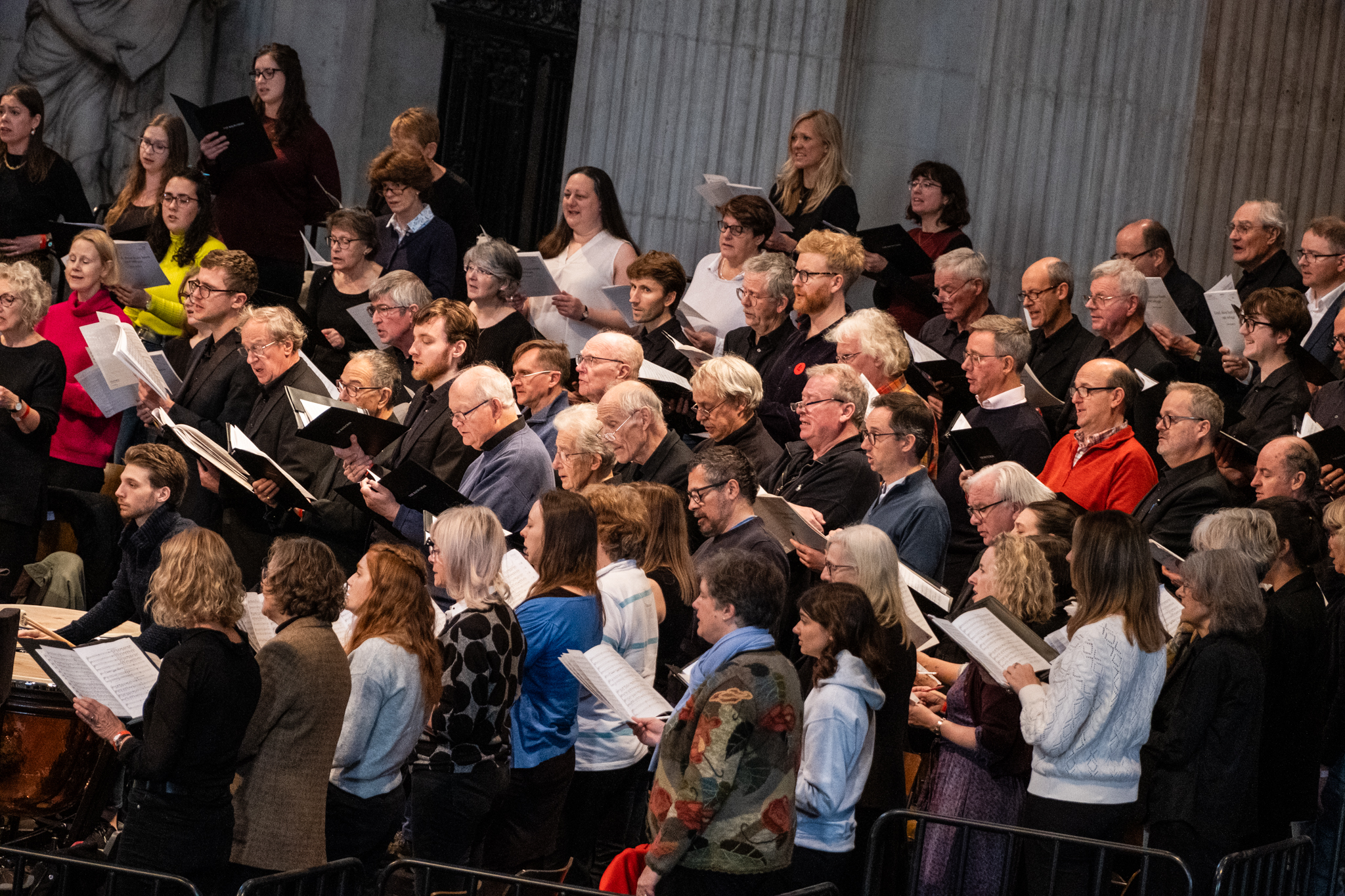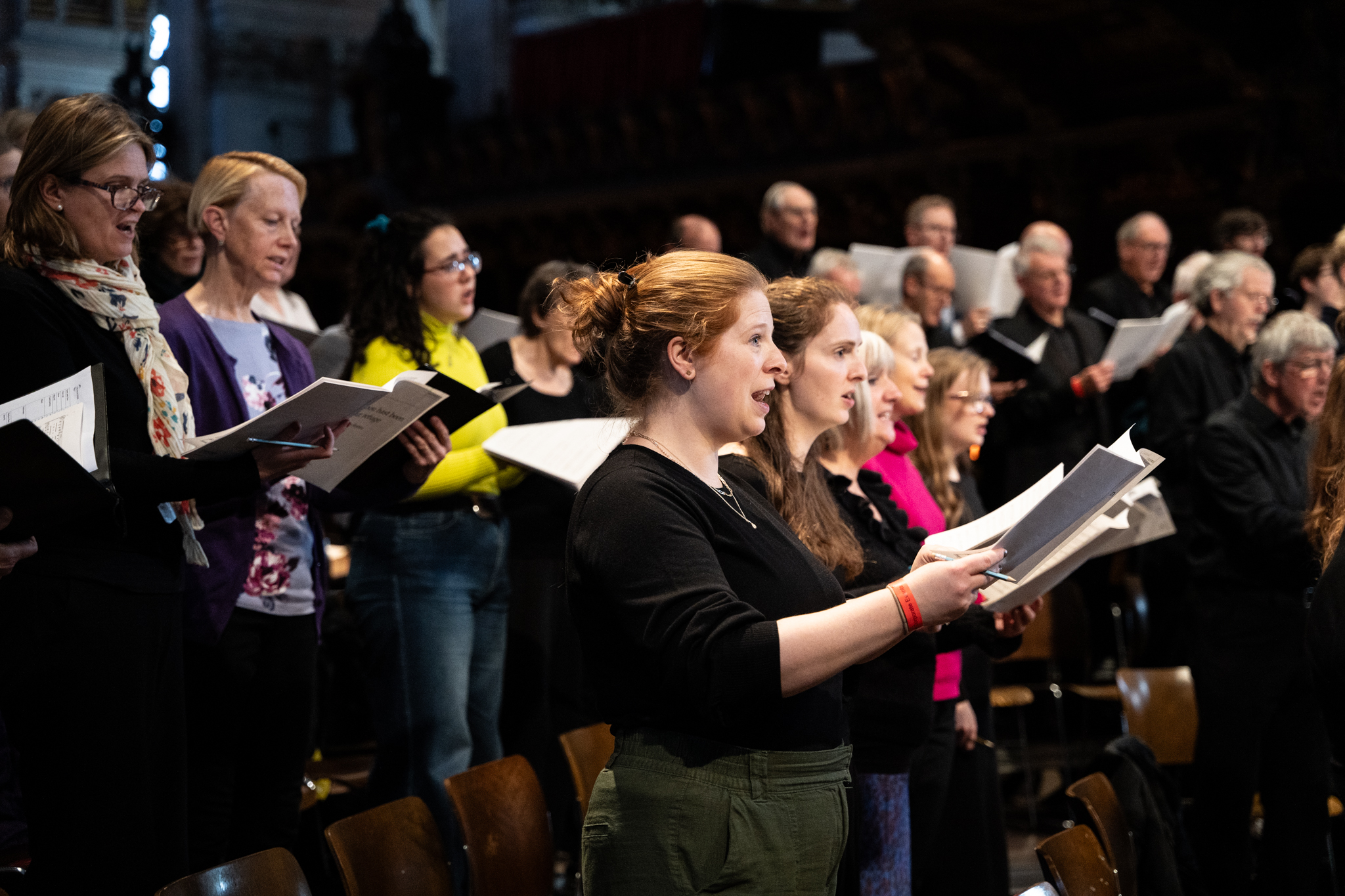 The night was rounded off with Rutter's extraordinary Requiem, composed in 1985 in memory of his father. Rutter expressed his desire for the Requiem to be 'intimate rather than grandiose, contemplative and lyric rather than dramatic, and ultimately moving towards light rather than darkness.' Soprano Lucinda Cox joined the Orchestra and choir for the fourth movement Pie Jesu, and the seventh movement, Lux Aeterna, singing with brightness and clarity of tone.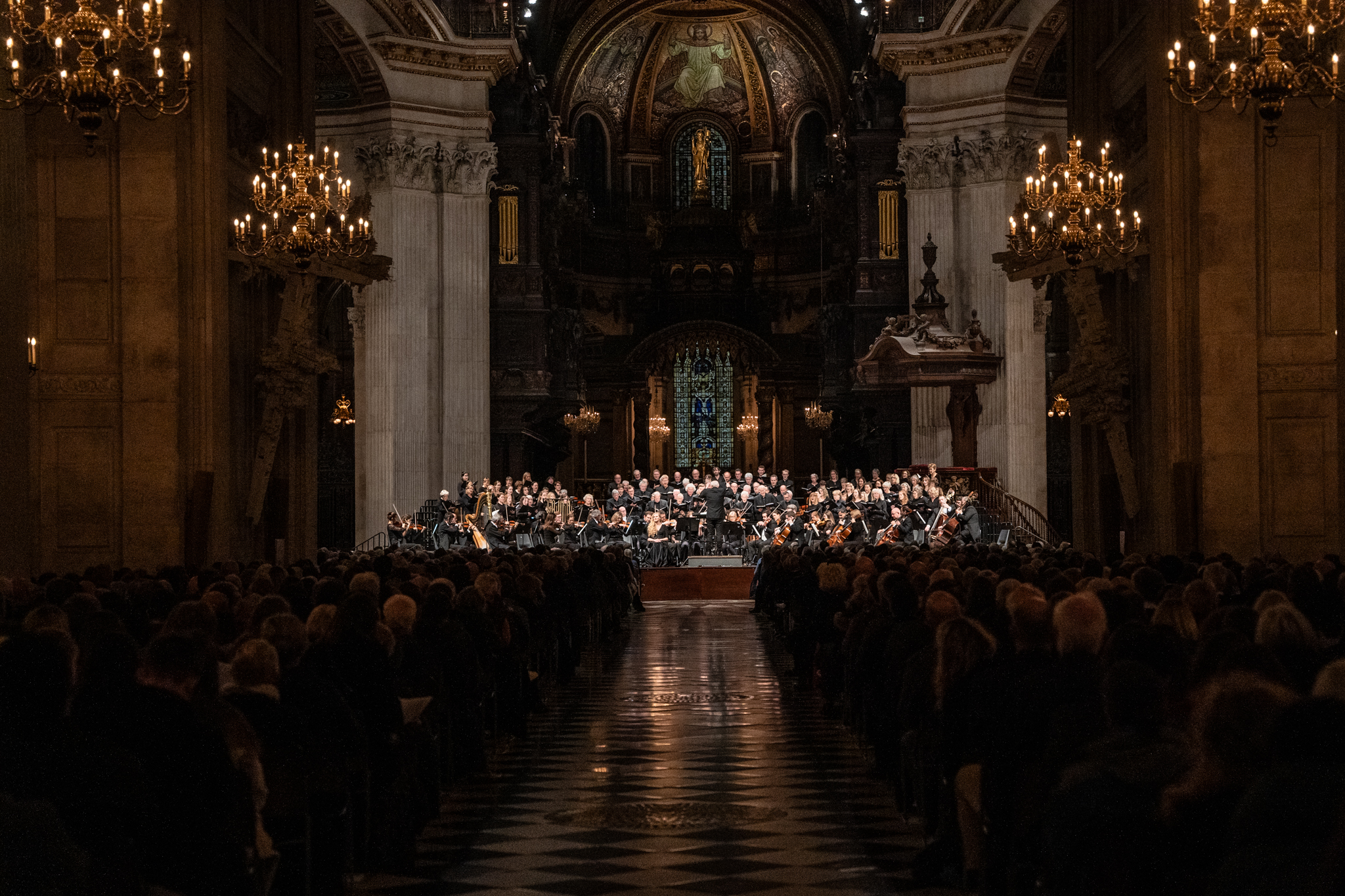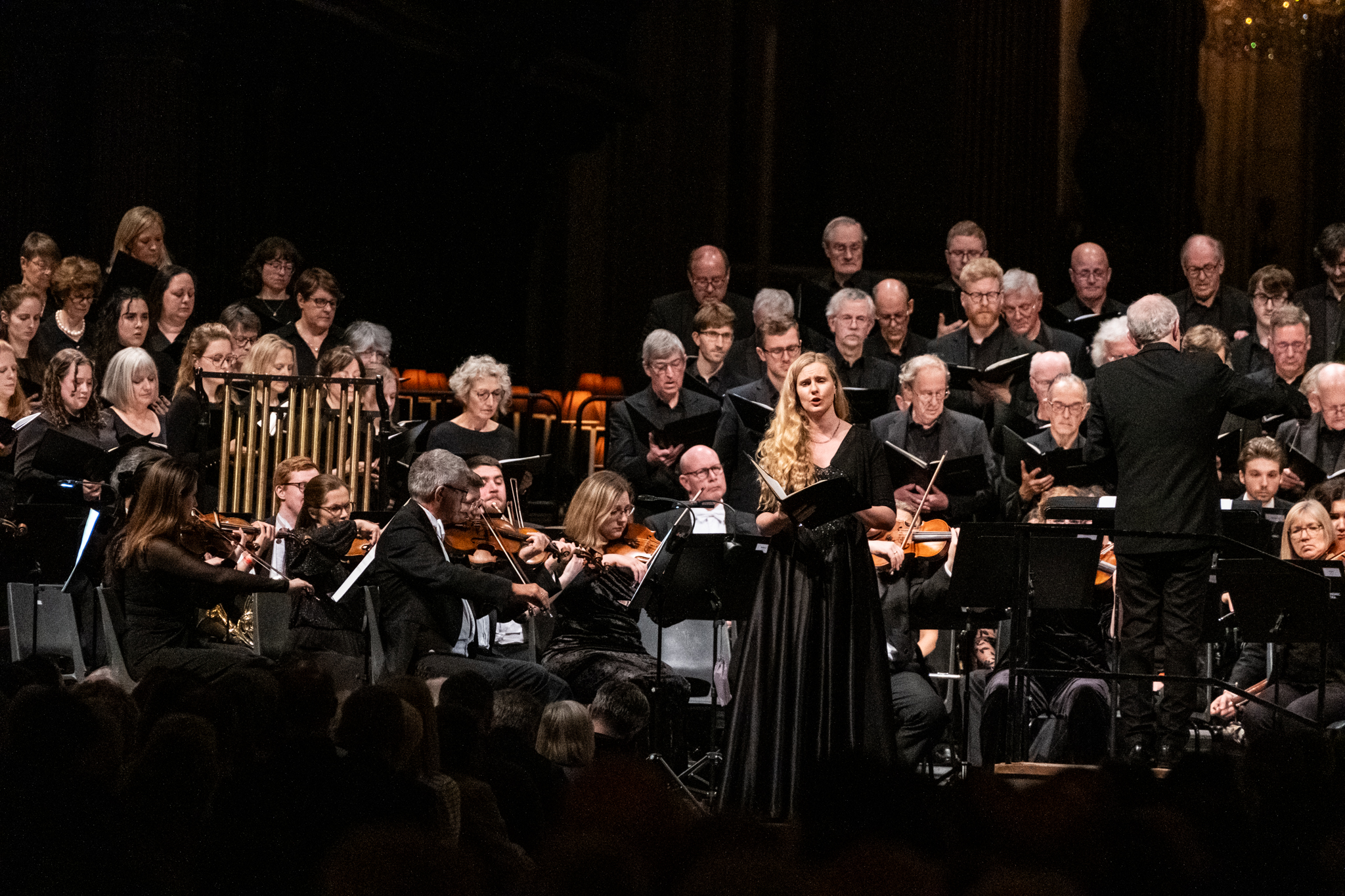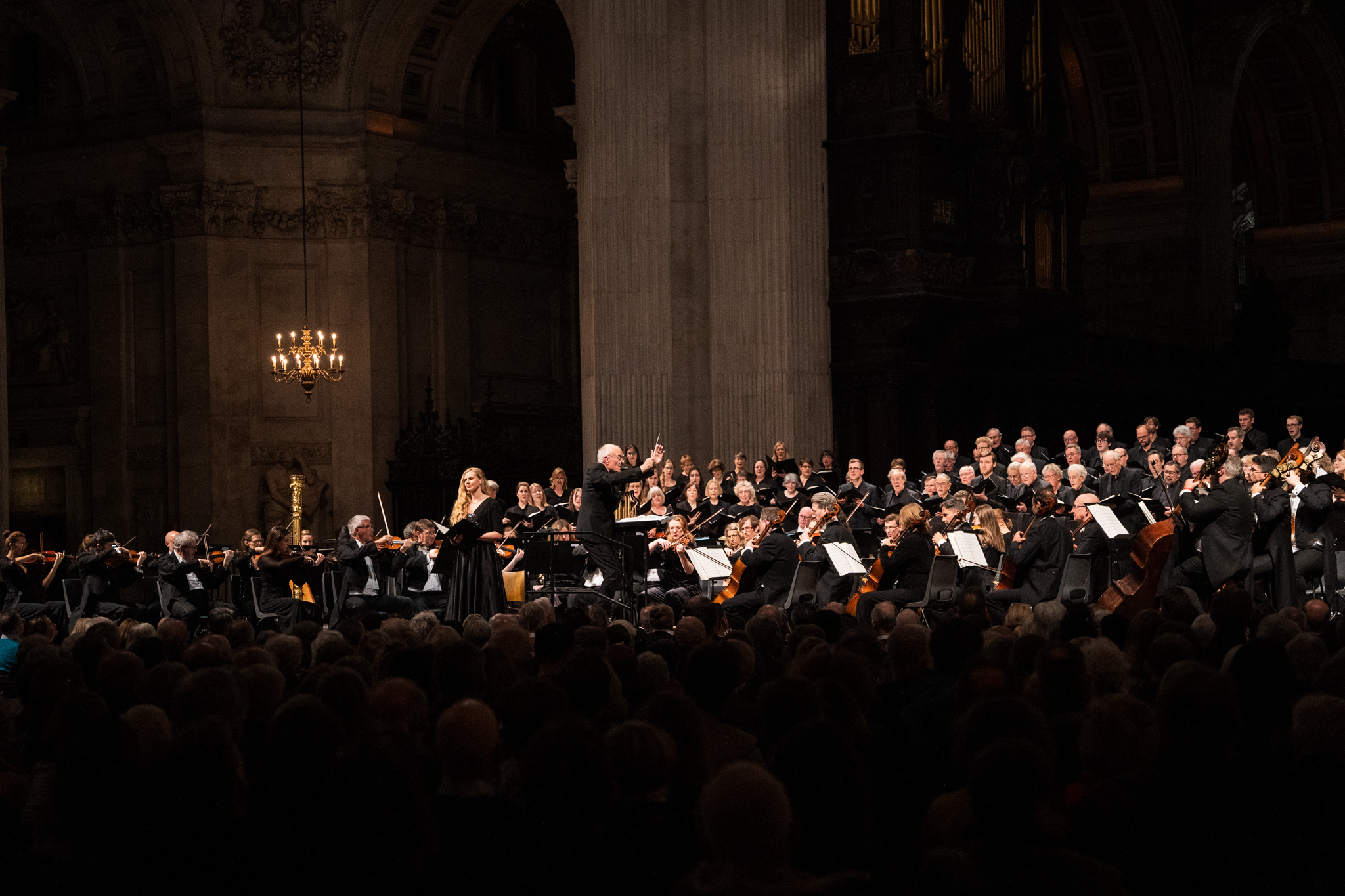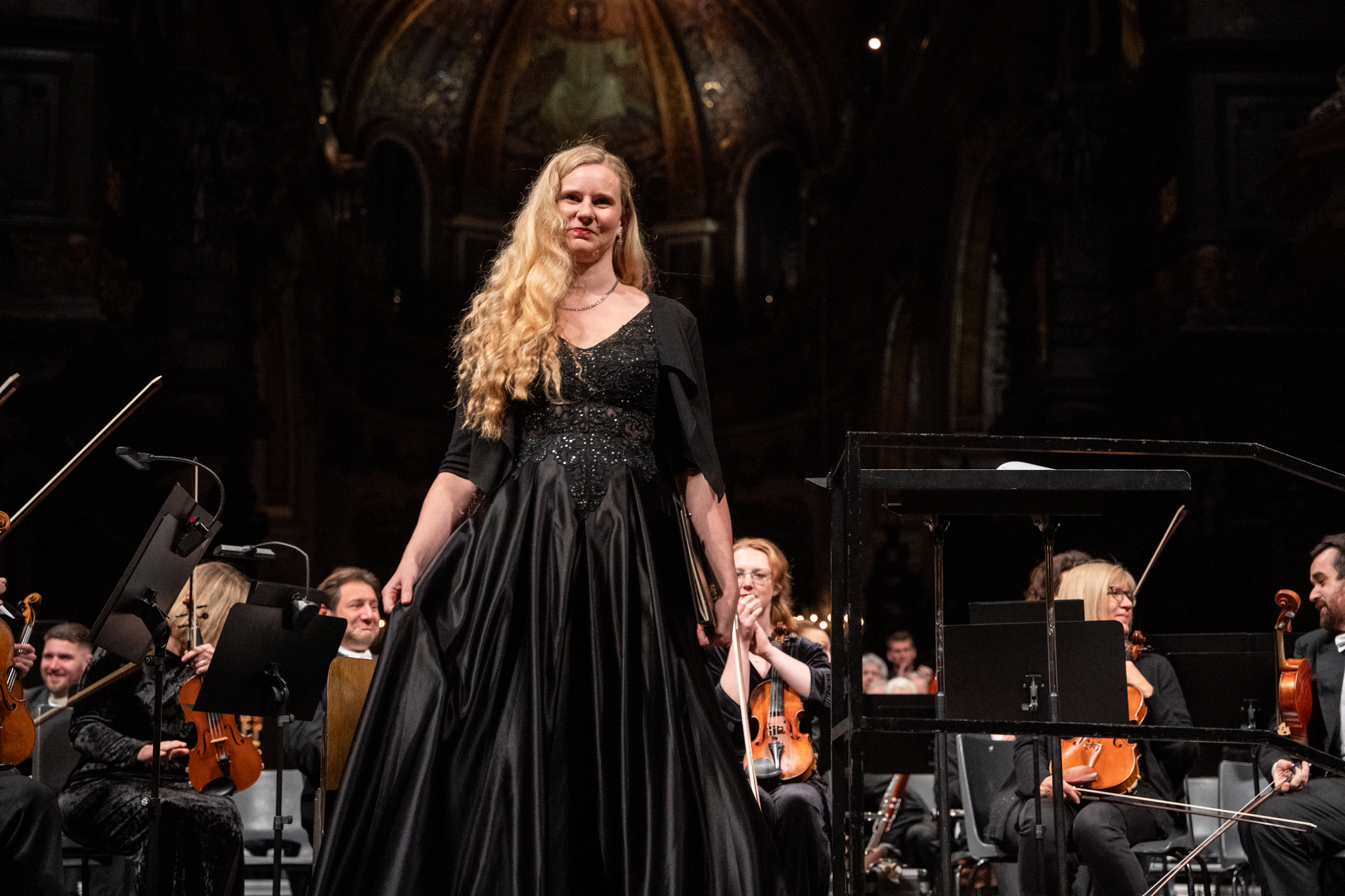 ---
"It was a stunning concert in a stunning building. My thanks to all involved - the RPO, the Bach Choir and the amazing voice of Lucinda Cox. And, of course, John Rutter."

"Thank you for a magical night. Truly memorable - the best concert I've attended in years."

"Stunning music! Most enjoyable."

"A great choral sound."

"The soprano's final 'top g' in Pie Jesu as it reverberated through St Paul's was breathtaking. Thank you to all concerned for such moments of joy and peace."
Audience comments on Facebook and Twitter.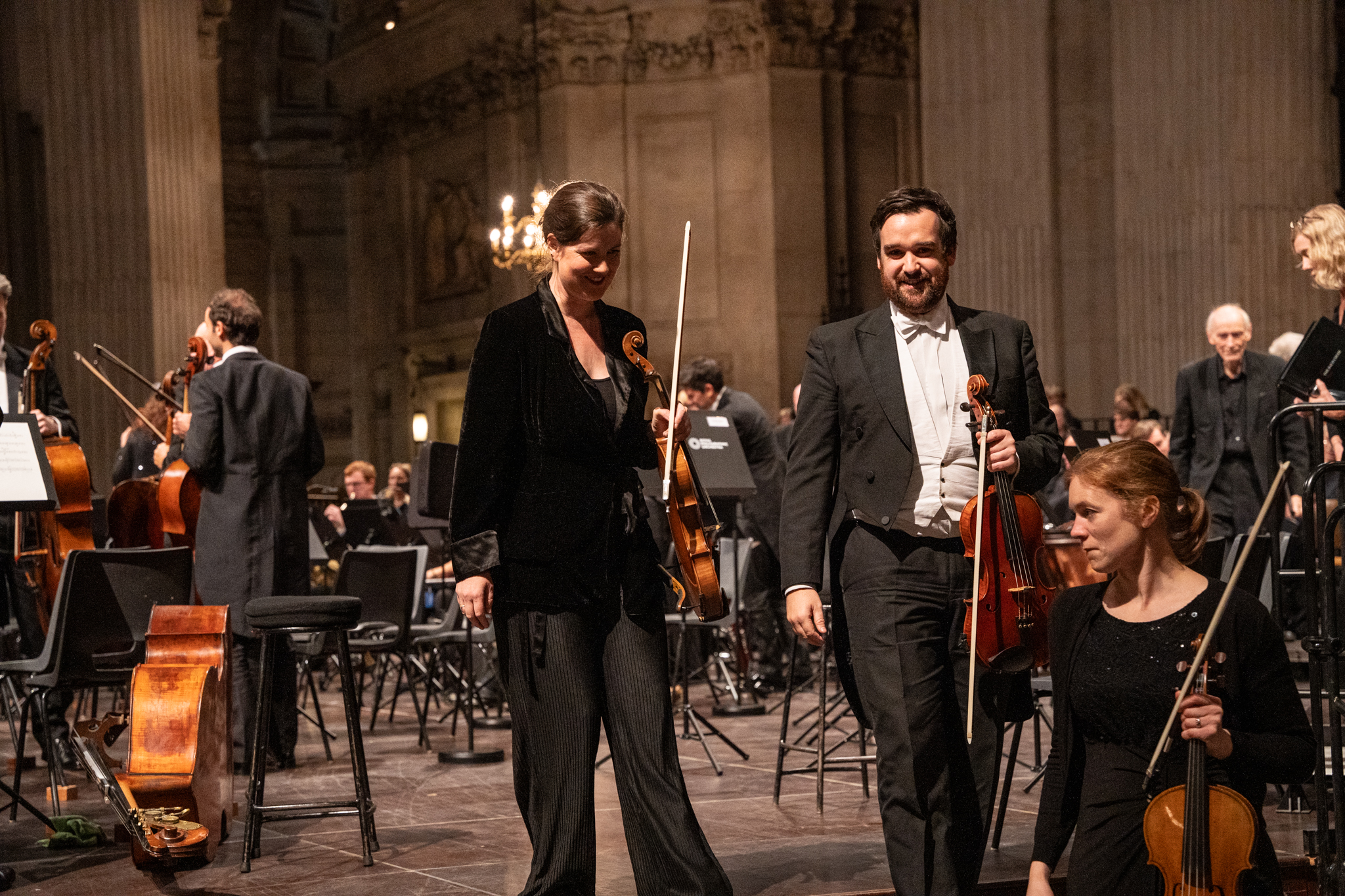 ---
John Rutter returns to conduct the Orchestra on Wednesday 6 December, for his annual Christmas Celebration at the Royal Albert Hall.
John Rutter's Christmas Celebration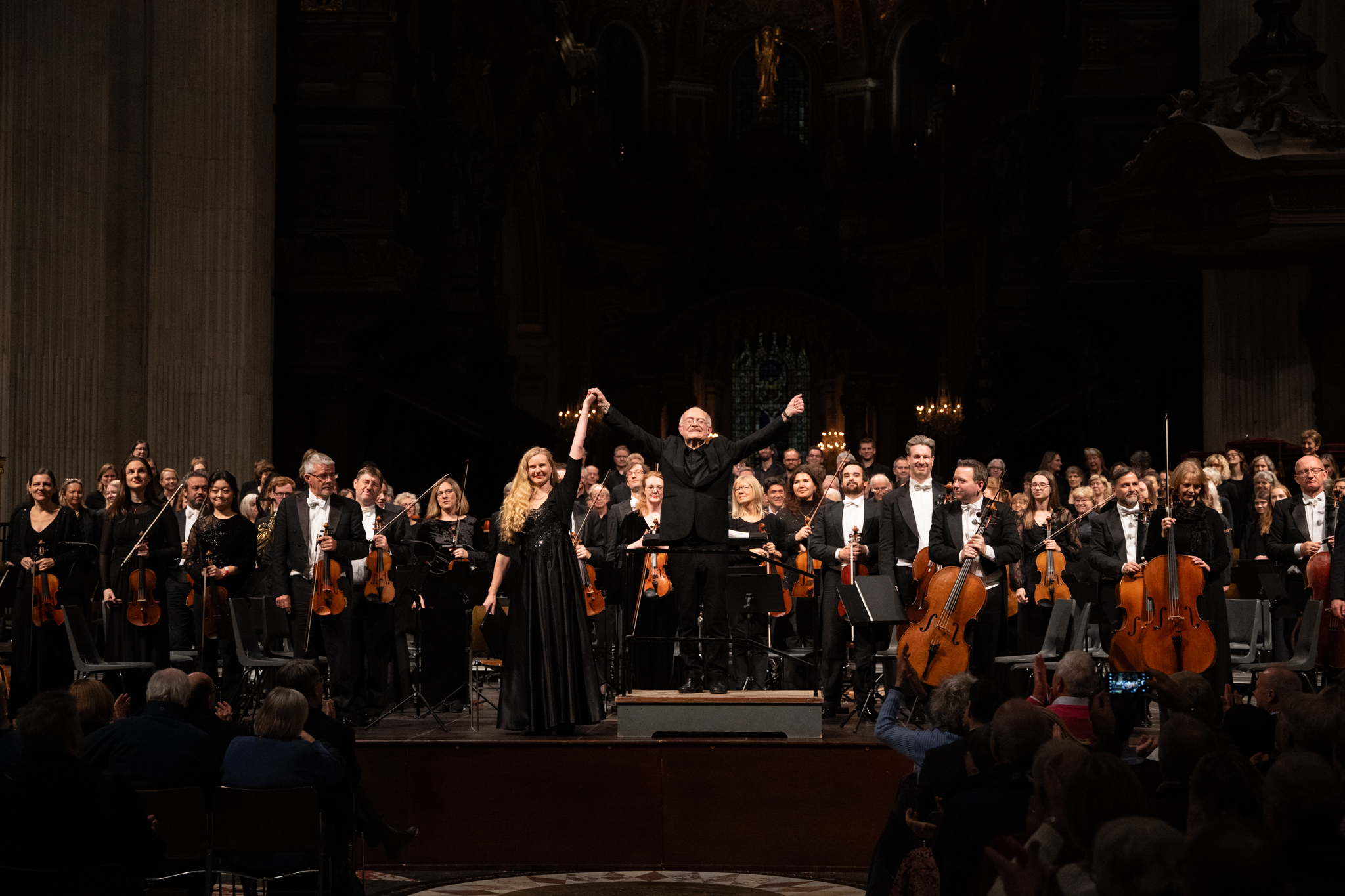 All photos © Tim Lutton/Royal Philharmonic Orchestra