Esther Yoo performs Sibelius
Thursday 3 May 2018, 7.30pm
GRIEG Holberg Suite
SIBELIUS Violin Concerto
BRAHMS Symphony No.1
Michał Nesterowicz Conductor
Esther Yoo Violin
Royal Philharmonic Orchestra
---
In no other violin concerto is the soloist's first note – so delicately dissonant and offbeat – more beautiful than in Sibelius' Violin Concerto. Performed by the young brilliant violinist Esther Yoo, this piece demonstrates Sibelius' passion for the violin and complete understanding of the sound of the instrument.
Propelled into action by a galloping Praeludium, Grieg's Holberg Suite opens the concert with five contrasting baroque dances, from an ornate and stately Gavotte to a vivacious and cheerful Rigaudon.
Brahms' was the most stunning symphonic debut in musical history. From its storm-tossed opening to a blazing brass finale, the listener is carried along by the First Symphony's irresistible sense of heroism and triumph.
---
Ticket information
Tickets: £25.50, £37.00, £40.50, 42.00*
Students and Under 16s: £12.50
Groups and Friends discounts available.
*booking fees may apply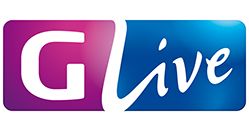 Guildford G Live
London Road
Guildford
Surrey
GU1 2AA
0844 7701 797
www.glive.co.uk