The Music of Eric Whitacre
Wednesday 31 May 2017, 7.30pm
WHITACRE Water Night
KILAR Orawa
WHITACRE A Boy and a Girl
WHITACRE Five Hebrew Love Songs
WHITACRE Godzilla Eats Las Vegas
J S BACH arr. London Bach (Again) Come Sweet Death
WHITACRE Bachianus Americanus (world premiere)
WHITACRE Deep Field
Eric Whitacre Conductor
City of London Choir
Royal Philharmonic Orchestra
---
The Royal Philharmonic Orchestra is thrilled to be joined by Grammy Award-winning American choral composer and conductor Eric Whitacre, who has been taking the classical music world by storm, for a resplendent evening of spine-tingling music.
This ethereal concert, featuring the choral talents of the City of London Choir, includes some of his greatest choral works, such as the groundbreaking Deep Field, which was a sensation at the 2015 BBC Proms and for which the audience is invited to activate a special mobile phone app (available on the App Store and Google Play) during the performance, adding to the shimmering tranquillity of his music.
---
Find out more...
Deep Field – Eric Whitacre
Watch the European premiere of Deep Field at the 2015 BBC Proms, in which the audience used the Deep Field app to help depict the imagery of the Hubble Deep Field.
---
Ticket information
Tickets: £62, £57, £52, £49, £44, £39, £33, £28, £20
Price includes a payment handling fee of 2% of the total booking plus a transaction processing fee of £2.50 per ticket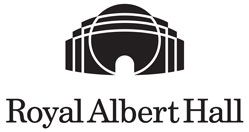 Royal Albert Hall
Kensington Gore
London
SW7 2AP
020 7589 8212
www.royalalberthall.com