City of London Choir performs Haydn's Theresienmesse
Thursday 23 March 2017, 7.30pm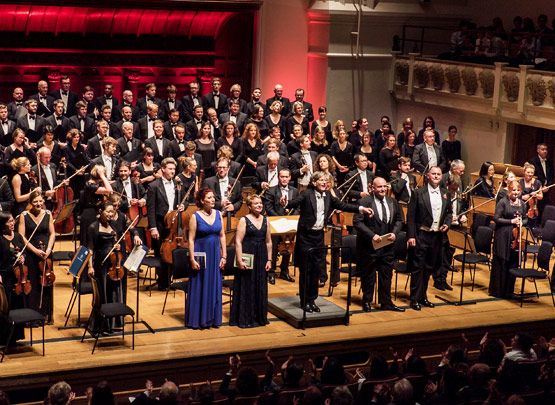 MOZART Tantum Ergo
MOZART Piano Concerto No.24 in C minor
HAYDN Mass in B-flat major, 'Theresienmesse'
Hilary Davan Wetton Conductor
Leon McCawley Piano
Grace Davidson Soprano
Catherine Carby Mezzo-soprano
Nick Pritchard Tenor
Tristan Hambleton Baritone
City of London Choir
Royal Philharmonic Orchestra
---
The brooding darkness of Piano Concerto No.24 makes it unique among Mozart's concertos. Beginning quietly but menacingly, the broadly spanned first movement stands a world apart from the beautiful second movement with its charm and pure tranquillity. Closing the Concerto, performed by Leon McCawley, Mozart returns to the tragic mood of the opening movement in a whirlwind finale.
Following their recent performances of Haydn's Nelson Mass, Paukenmesse and Heiligmesse, the Royal Philharmonic Orchestra and City of London Choir collaborate on the Cadogan Hall stage once again, this time in Haydn's Theresienmesse; a mass of musical contrasts and a minimal but highly effective wind section.
This concert is promoted in association with City of London Choir.
---
Find out more...
A Conversation with Hilary Davan Wetton
Hilary Davan Wetton, Music Director of City of London Choir, speaks about our mini-series of late Haydn masses – works which are, in his view, "six of the greatest things ever put down by a European composer".
---
New choral recording...
Haydn: Mass In Time Of War ('Paukenmesse') & Nelson Mass
This December, the Royal Philharmonic Orchestra releases a new recording on its own label, RPO Records, in collaboration with the City of London Choir.
---
Ticket information
Tickets: £40, £32.50, £25, £15
Booking fees may apply
Students can earn great rewards, from CDs to Amazon vouchers, by purchasing tickets on the Student Pulse London app.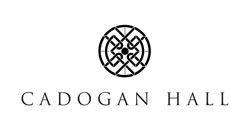 Cadogan Hall
Sloane Terrace
London
SW1X 9DQ
020 7730 4500
www.cadoganhall.com