Marin Alsop conducts Shostakovich
Monday 27 February 2017, 7.30pm
COPLAND Fanfare for the Common Man
MENDELSSOHN Violin Concerto
SHOSTAKOVICH Symphony No.7, 'Leningrad'
Marin Alsop Conductor
Renaud Capuçon Violin
Royal Philharmonic Orchestra
---
Marin Alsop's first outing in many years at the helm of the Royal Philharmonic Orchestra offers a dramatic beginning and end, and a touch of joie de vivre in the middle.
Used to great effect in his monumental Third Symphony, the main theme of Copland's Fanfare for the Common Man is as emotive as it is direct and powerful, evoking the struggle of the Second World War.
Renaud Capuçon poetically performs Mendelssohn's much-loved work; the most evergreen of violin concertos. In contrast, after the interval, the audience is sure to experience Shostakovich's despair with Stalin, as it is unleashed in the composer's magnificent Symphony No.7.
---
Find out more...
A conversation with Marin Alsop
Watch two interviews with Marin Alsop as she discusses the works she'll perform with the Royal Philharmonic Orchestra.
---
Ticket information
Tickets: £50, £40, £30, £20, £10
Booking fees may apply
Students can earn great rewards, from CDs to Amazon vouchers, by purchasing tickets on the Student Pulse London app.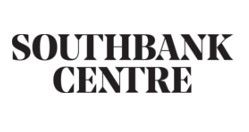 Royal Festival Hall
Belvedere Road
London
SE1 8XX
0844 847 9910
www.southbankcentre.co.uk