Events Calendar
Icons Rediscovered: Tchaikovsky's The Nutcracker and Iolanta
Wednesday 8 November 2023, 7.30pm
Royal Albert Hall
---
Tchaikovsky The Nutcracker: Act II
Tchaikovsky Iolanta (semi-staged)
Vasily Petrenko Conductor
Philharmonia Chorus
Royal Philharmonic Orchestra
Maria Motolygina Iolanta
Alexey Dolgov Count Vaudémont
Alexander Tsymbalyuk René
Andrei Kymach Robert
Ashley Riches Ibn-Hakia
Adrian Dwyer Alméric
Yuriy Yurchuk Bertrand
Veena Akama-Makia Marta*
Isabela Díaz Brigitta*
Gabrielė Kupšytė Laura*
Denni Sayers Director
Unfortunately, Pavlo Hunka, Vladislav Sulminksy, Bekhzod Davronov are no longer able to perform in our production of Iolanta. We are pleased to announce that Yuriy Yurchuk will now take on the role of Bertrand, Ashley Riches will sing the role of Ibn-Hakia, and Adrian Dwyer will perform the role of Alméric.
---
In the magnificent setting of the Royal Albert Hall, Vasily Petrenko enchants with two of Tchaikovsky's most magical scores: Iolanta and Act II of The Nutcracker.
A blind princess, a doting father, and a miracle cure that can only act through the power of true love. No composer knew how to tell stories and tug at the heartstrings better than Tchaikovsky, and his melodious, fairytale one-act opera Iolanta leaves audiences reaching for their handkerchiefs every time. Vasily Petrenko loves it, and for this one-off semi-staged revival at the Royal Albert Hall, he has gathered a truly world-class cast: singers who have known Tchaikovsky's music all their lives.
First, though, comes the music that the composer originally intended to programme in concert with Iolanta: the magic (and mouthwatering melodies) of Act II of The Nutcracker. This selection contains some of the ballet's best-known music, including characterful national dances, the Dance of the Sugar Plum Fairy and the glorious Waltz of the Flowers.
A familiar masterpiece and a neglected one: together at last, just as Tchaikovsky would have wanted.
*Isabela Díaz, Veena Akama-Makia and Gabrielė Kupšytė are Jette Parker Artists at the Royal Opera House.
Kindly supported by RPO President, Aline Foriel-Destezet.
---

Large print versions and digital formats of the programme for this concert are available on request for customers with accessibility requirements. Please email your request to Doran Crowhurst crowhurstd@rpo.co.uk at least one full week before the performance.
---
Ticket information
Doors: 6.45pm
Concert starts: 7:30pm (approximate end time: 10.10pm)
Tickets: £52.73, £48.18, £39.09, £36.36, £34.55, £21.82, £18.18, £7.91*.
*Book as early as you can to secure the best choice of seats at the best possible prices. Ticket prices will be adjusted in real-time and will reflect the most current price for each performance based on demand. Prices are subject to change without notice.
Book for two or more concerts in the RPO's Icons Rediscovered series at the Royal Albert Hall and receive 20% off tickets.
RPO Club members save 50% on two tickets per London Season concert and receive a host of other benefits – phone 020 7608 8840 to find out more.
Groups of just 6+ save up to 35% – phone 020 7608 8840 to find out more.
Student tickets available for just £9, book via Student Pulse.
Under 18 offers apply: £7 for children aged 7–17 in 2nd Tier boxes, Rear Arena, Circle and Choir.
This event is not recommended for children under 5. All customers aged 14 years or below must be accompanied by an adult aged 18 years or over.
All RPO orders are subject to a £4 transaction fee. For group bookings of 10+, a £1 fee per ticket applies (capped at £30 per booking).
All Royal Albert Hall orders are subject to fees of 10% of the total transaction, plus a recovery levy of £2 per ticket.
---
Tickets for RPO Brent Members - SOLD OUT
A limited number of tickets are available for this performance at a special price for RPO Brent members across all seating areas of the Hall.
To book tickets, members should make sure that they are logged into their RPO account. The offer will then automatically be applied in the basket.
Tickets are limited so if the offer is not applied that may be because there are no longer any tickets available for this offer.
Find out more about the RPO Brent membership and sign up here.
You might also be interested in...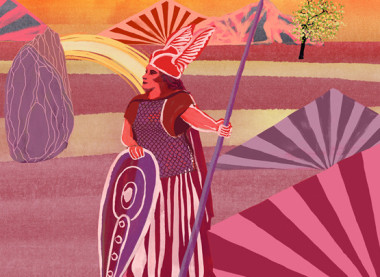 Wednesday 13 March, 7.30pm
Royal Albert Hall
Wednesday 27 March, 7.30pm
Royal Festival Hall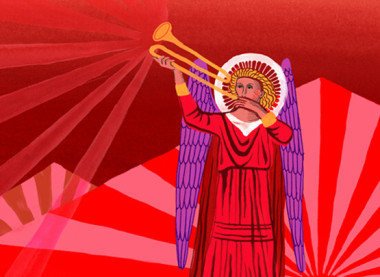 Royal Albert Hall