Events Calendar
Beethoven, Haydn and Schumann
Wednesday 21 February 2024, 7.30pm
Cadogan Hall
---
Beethoven Leonore Overture No.3
Haydn Cello Concerto in C major
Schumann Symphony No.2
Shiyeon Sung Conductor
Zlatomir Fung (RPO Artist-in-Residence, 2023–24) Cello
Royal Philharmonic Orchestra
Big emotions and great melodies with Artist-in-Residence Zlatomir Fung.
Symphonies didn't really come naturally to Robert Schumann, but love-songs did and, with its quiet poetry, joyous sunbursts and coded messages to his beloved wife Clara, his Second Symphony might just be the finest he ever wrote.
It's the exuberantly happy ending to a concert that begins with Beethoven's mighty musical drama of courage, struggle and freedom – the soul-stirring Leonore Overture No.3.
Then, RPO favourite Zlatomir Fung brings all his brilliance, grace and wit to Joseph "Papa" Haydn's perfectly-cut jewel of a cello concerto.
We warmly welcome back conductor Shiyeon Sung, who has been described as "a real trailblazer"; together with Beethoven, Haydn, Schumann and the full RPO, she promises to bring pure sunshine to a February night in the heart of Chelsea.
---

Large print versions and digital formats of the programme for this concert are available on request for customers with accessibility requirements. Please email your request to Doran Crowhurst crowhurstd@rpo.co.uk at least one full week before the performance.
---
Ticket information
Doors: 6.45pm
Concert starts: 7:30pm (approximate end time: 9.45pm)
Tickets: £47, £42, £35, £25, £15.
Series ticket discounts are available:
book 2 or 3 concerts, save 15%
book 4 or 5 concerts, save 25%
book 6 or more concerts, save 30%
RPO Club members save 50% on two tickets per London Season concert and receive a host of other benefits – phone 020 7608 8840 to find out more.
Groups of just 6+ save up to 35% – phone 020 7608 8840 to find out more.
Student tickets available, book via Student Pulse.
Under 18 offers apply: £5 for children aged 7–17 in bands B–E.
This event is not recommended for children under 5. All customers aged 14 years or below must be accompanied by an adult aged 18 years or over.
All RPO orders are subject to a £4 transaction fee. For group bookings of 10+, a £1 fee per ticket applies (capped at £30 per booking).
---
Tickets for RPO Brent Members
A limited number of tickets are available for this performance at a special price for RPO Brent members in bands B–E.
To book tickets, members should make sure that they are logged into their RPO account. The offer will then automatically be applied in the basket.
Tickets are limited so if the offer is not applied that may be because there are no longer any tickets available for this offer.
Find out more about the RPO Brent membership and sign up here.
You might also be interested in...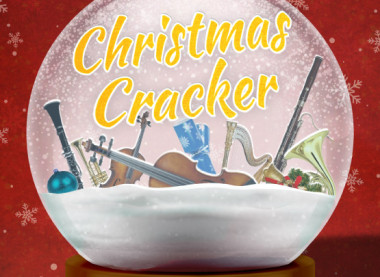 Saturday 9 December, 3.00pm
Cadogan Hall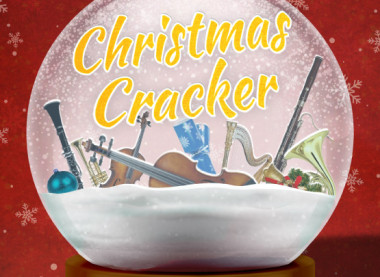 Saturday 9 December, 7.30pm
Cadogan Hall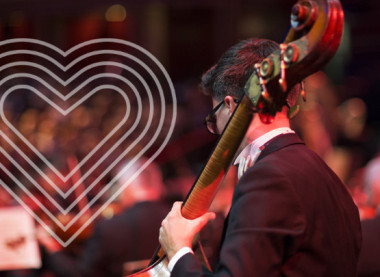 Wednesday 14 February, 7.30pm
Cadogan Hall