Events Calendar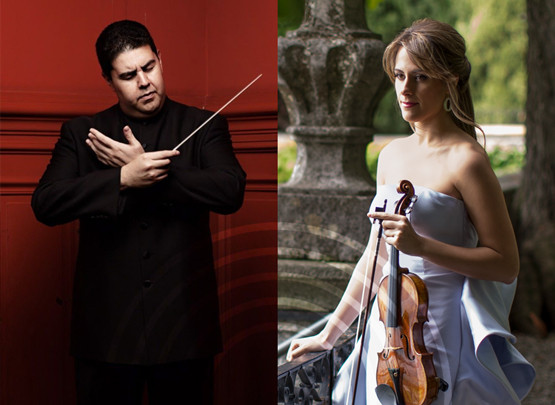 Sibelius' Violin Concerto | RPO Big Give Christmas Challenge Concert
Wednesday 29 November 2023, 7.30pm
Cadogan Hall
---
Ida Moberg Sunrise Orchestral Suite: Sunrise
Sibelius Violin Concerto
Grieg Lyric Pieces: Wedding Day at Troldhaugen
Shostakovich Symphony No.9
Tito Muñoz Conductor
Francesca Dego Violin
Royal Philharmonic Orchestra
Shostakovich and Sibelius, with conductor Tito Muñoz and violinist Francesca Dego.
"I need the sound of the trampling of steel-shod boots", Shostakovich told the first performers of his Ninth Symphony – but this audacious, irreverent mini-masterpiece certainly wasn't the victory march that the Soviet authorities were expecting at the end of the Second World War. Great music never plays by the rules, and this is a concert full of wonderful surprises – whether a radiant vision of the Northern sunrise by a neglected Finnish genius, or a joyous glimpse of Grieg and his family celebrating a wedding at home.
The dynamic American conductor, Tito Muñoz, joins superstar violinist Francesca Dego (described by Bachtrack as "utterly flawless") in a song of fire and ice: Sibelius's windswept, wildly romantic Violin Concerto.
---
RPO Big Give Christmas Challenge Concert
The RPO is thrilled to be taking part in this year's Big Give Christmas Challenge, a match-funding initiative that allows you to have double the impact. Our campaign is raising funds for our vital series of Relaxed Concerts which are specially designed for people of all ages who may find traditional concert settings challenging.
Every donation to the campaign will be doubled thanks to the generous support of an RPO benefactor and our Big Give Champion funder, the Reed Foundation.
Please help us open up the thrill of live orchestral music to the widest possible audience.
Our target: £35,000

---

Large print versions and digital formats of the programme for this concert are available on request for customers with accessibility requirements. Please email your request to Doran Crowhurst crowhurstd@rpo.co.uk at least one full week before the performance.
---
Ticket information
Doors: 6.45pm
Concert starts: 7:30pm (approximate end time: 9.45pm)
Tickets: £47, £42, £35, £25, £15.
Series ticket discounts are available:
book 2 or 3 concerts, save 15%
book 4 or 5 concerts, save 25%
book 6 or more concerts, save 30%
RPO Club members save 50% on two tickets per London Season concert and receive a host of other benefits – phone 020 7608 8840 to find out more.
Groups of just 6+ save up to 35% – phone 020 7608 8840 to find out more.
Student tickets available, book via Student Pulse.
Under 18 offers apply: £5 for children aged 7–17 in bands B–E.
This event is not recommended for children under 5. All customers aged 14 years or below must be accompanied by an adult aged 18 years or over.
All RPO orders are subject to a £4 transaction fee. For group bookings of 10+, a £1 fee per ticket applies (capped at £30 per booking).
---
Tickets for RPO Brent Members
A limited number of tickets are available for this performance at a special price for RPO Brent members in price bands A-E.
To book tickets, members should make sure that they are logged into their RPO account. The offer will then automatically be applied in the basket.
Tickets are limited so if the offer is not applied that may be because there are no longer any tickets available for this offer.
Find out more about the RPO Brent membership and sign up here.
You might also be interested in...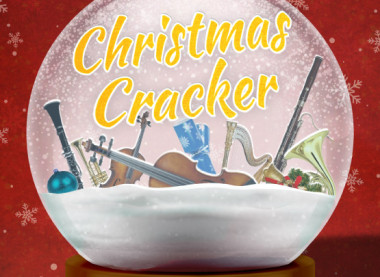 Saturday 9 December, 3.00pm
Cadogan Hall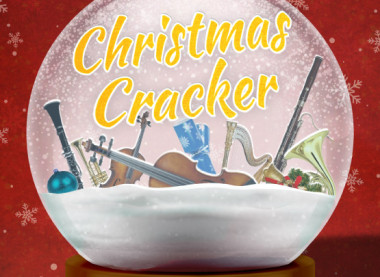 Saturday 9 December, 7.30pm
Cadogan Hall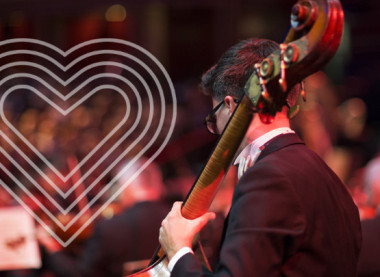 Wednesday 14 February, 7.30pm
Cadogan Hall