Events Calendar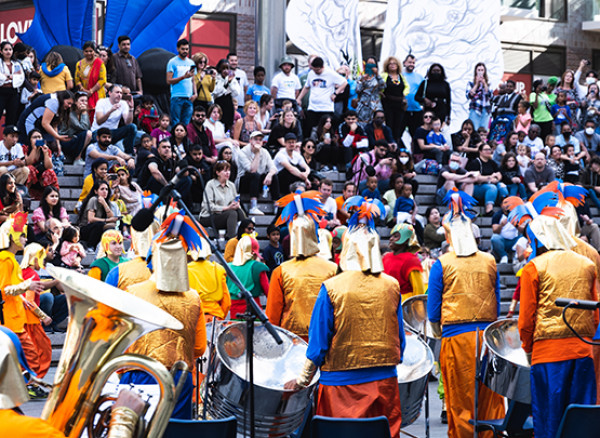 Wemba's Dream: Join the Journey
Saturday 10 September 2022, 3.45pm
Wembley Park
---
There will be three performances throughout the afternoon:
1:15pm
2:30pm
3:45pm
Royal Philharmonic Orchestra
The Royal Philharmonic Orchestra returns to perform in Wembley Park and joins with local artists and performing groups for Wemba's Dream, a festival performance of music, dance, poetry and carnival arts that celebrates the unique and diverse communities of Brent.
Featuring new music by contemporary composer Dani Howard, join the Royal Philharmonic Orchestra, Mahogany Carnival Arts, spoken word group WordUp, the Sujata Banerjee Dance Company and singer-harpist Aoife O'Dea for a free performances in Wembley Park this September.
When Wemba first journeyed to settle on the hill that would be named Wemba's Lea (or Wembley), it was just the first of multitudes of journeys from people across the world to the heart of Brent.
No matter who we are, we all take our own journeys that shape our lives in ways we could never expect: from beginnings of hope and anticipation, to the emotional highs and lows of joy, sadness and self-discovery, and the new perspectives we find that change how we see the world. Celebrate the resilience of those who cross oceans and continents to find a place to call home in their journeys of struggle, overcoming barriers, finding freedom and telling their stories through art.
We are grateful to Louise and Philip Keller for their generous support for Dani Howard's composition for 'Wemba's Dream: Join the Journey'.
---
As part of a shared vision between Wembley Park and the Royal Philharmonic Orchestra, the Wemba's Dream event on Saturday 10th September aims to establish a creative hub in the neighbourhood bringing together community outreach and performance to create a sensory festival with repeat performances throughout the day.
---
Ticket information
Wemba's Dream: Join The Journey will have three performances throughout Saturday 10 September at:
1:15pm
2:30pm
3:45pm
---
Important information:
Ticket entry: if you have pre-booked a ticket, you will be given first access over those who have not pre-booked. However, a ticket does NOT guarantee entry. Entry will be granted on a first come first serve basis. Please arrive at least 10 minutes before the performance to ensure your spot.
Is the event child friendly?
Yes! This is a free family-friendly event and all ages will love it.
How do I get to Wembley Park?
You can find out how to get to Wembley Park here.
Where is the event?
Head to the bottom of Olympic Steps, just out front Wembley Stadium, for the start time of your performance. There will be a short walk to the venue as the performance starts, which is 100% accessible.
You might also be interested in...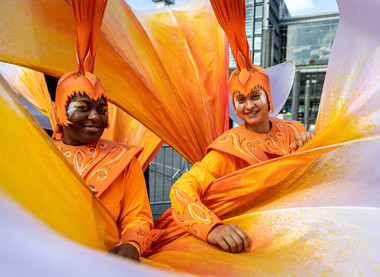 Saturday 10 September, 1.15pm
Wembley Park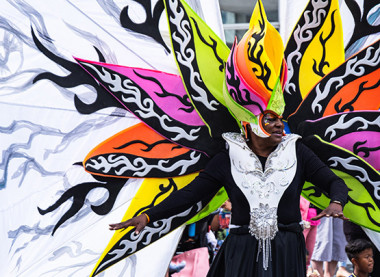 Saturday 10 September, 2.30pm
Wembley Park