Spotlight Series: Brass & Percussion
Wednesday 30 September 2020, 1.15pm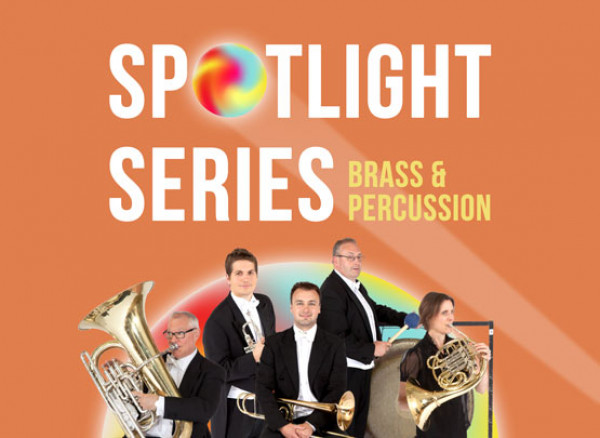 ELGAR, arr. Knight Cockaigne Overture
GABRIELI Canzon septimi toni No.1
IMOGEN HOLST Leiston Suite
GRANADOS, arr. Crees Three Spanish Dances   
ELLINGTON Chelsea Bridge        
JIM PARKER A Londoner in New York

Martyn Brabbins Conductor

Diego Incertis Sanchez French Horn
Mike Allen Trumpet   
James Fountain Trumpet  
Toby Street Trumpet
Adam Wright Trumpet  
Matthew Gee Trombone
Matthew Knight Trombone
Rupert Whitehead Trombone
Joshua Cirtina Bass Trombone        
Kevin Morgan Tuba
Stephen Quigley Timpani        
Gerald Kirby Percussion
Martin Owens Percussion
---
Join us as we shine a spotlight on the exceptional brass players and percussionists of the Royal Philharmonic Orchestra. This dazzling programme takes us on a musical journey, from Granados' charming Spanish Dances and the bright fanfares of Italian composer Gabrieli, to the jazz-infused sounds of Duke Ellington and Jim Parker's perfect musical evocation of the Big Apple. Celebrating great British works, we hear the music of Gustav Holst's daughter, Imogen Holst, who made an enormous contribution to the country's music, and a special arrangement of Elgar's London-themed Cockaigne Overture.
Find out more about Jim Parker and A Londoner in New York and Imogen Holst's Leiston Suite.
Listen to Jim Parker in conversation with Matthew Knight.
Generously supported by the Cadogan Estate.
---
Ticket information
£15 (booking fees apply)
We would like to reassure you that every measure has been taken to ensure your experience at our events is as safe and comfortable as possible, and invite you to click here to find out more about your safety at Cadogan Hall (including information about face coverings).