Beethoven: 250th Anniversary concert
Sunday 1 November 2020, 3.30pm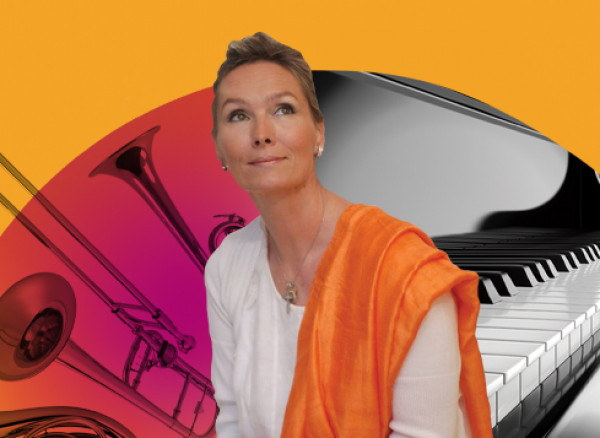 Due to Covid-19 and the current social-distancing rules, this concert is unfortunately cancelled.
The musicians of the Orchestra wish you all the best and they hope to see you soon.
In the meantime, we hope you will enjoy some online concert premieres, games and videos created by our musicians courtesy of #RPOatHome.
MOZART The Magic Flute: Overture
BEETHOVEN Piano Concerto No.5, 'Emperor'
BEETHOVEN Symphony No.3, 'Eroica'
---
WHO'S ON STAGE
Elizabeth Sombart is the multi-award winning pianist, famed for her spirited understanding of Beethoven's piano music. To celebrate 250 years since Beethoven's birth, Sombart has recorded a series of his works with French conductor Pierre Vallet and the Royal Philharmonic Orchestra, culminating in this highly anticipated tour.
WHAT TO EXPECT
The concert opens with a sense of wonder and invention in the Overture to Mozart's The Magic Flute; followed by Beethoven's masterful Piano Concerto No.5, popularly known as the 'Emperor' Concerto. Much like an emperor, the piece is musically 'big' and imposing in character.
The evening climaxes with Beethoven's Symphony No.3, 'Eroica' that broke new ground in terms of scale and grandeur when it was first performed over 200 years ago and continues to be one of the most celebrated works of all time.
---