Film Music Gala (Matinee)
Saturday 9 May 2020, 3.00pm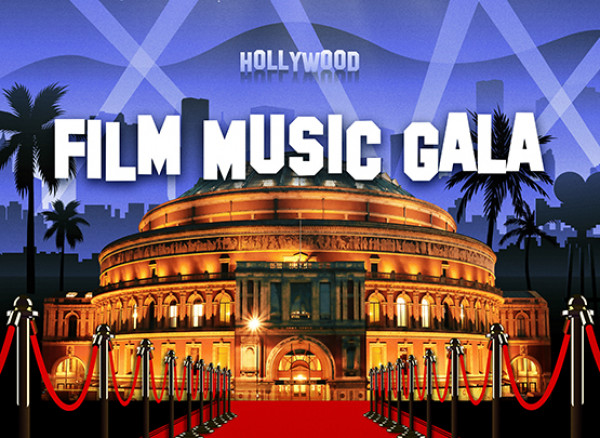 As a registered charity the Royal Philharmonic Orchestra is largely reliant on the income it generates via the sale of tickets for its concerts and the donations it receives from benefactors.
The cancellation of so many RPO concerts in the coming weeks and months due to Covid-19 is financially devastating for the Orchestra and it is inevitable that we will become more reliant on philanthropic support and charitable donations.
If at all possible, once you have received a refund for your RPO concert ticket(s) from the venue, we'd be extremely grateful if you would consider donating the value of the ticket(s) to the Royal Philharmonic Orchestra (Registered Charity No.244533). Donations can be made via the Donate button above, or please contact Huw: daviesh@rpo.co.uk who will be happy to help.
We are busy working on ways in which we can continue to connect with our valued audiences and benefactors, all of whom are part of the extended RPO family and we hope to be up and running with some of these in the coming days. Please keep an eye on the website.
With grateful thanks for your continued friendship and support,
from everyone at the
Royal Philharmonic Orchestra
Royal Philharmonic Orchestra
---
Celebrate the incomparable music of classic cinema and today's biggest blockbusters in this sensational gala show, brought to you by the Royal Philharmonic Orchestra and performed within the magnificent surroundings of the Royal Albert Hall.
Hear the mesmerising music of the most iconic movie moments, from SUPERMAN, GLADIATOR, HARRY POTTER, E.T. THE EXTRA-TERRESTRIAL, INDIANA JONES, THE LORD OF THE RINGS, STAR WARS®, JURASSIC PARK, SHADOWLANDS… and more.
Also featuring the unforgettable songs from FROZEN, LA LA LAND, TITANIC, MARY POPPINS and THE GREATEST SHOWMAN, performed by guest star vocalist Louise Dearman (Wicked)!
---