Vasily Petrenko Conducts Prokofiev
Friday 3 April 2020, 7.30pm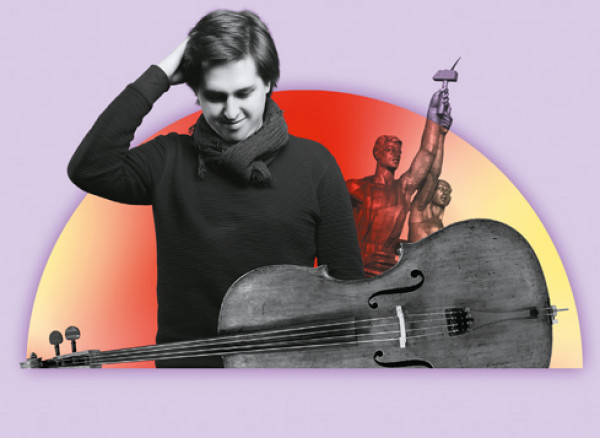 BRITTEN Peter Grimes: Four Sea Interludes
TCHAIKOVSKY Variations on a Rococo Theme
PROKOFIEV Symphony No.5
Vasily Petrenko Conductor
Alexey Stadler Cello
Royal Philharmonic Orchestra
---
The Royal Philharmonic Orchestra's Music Director Designate (from August 2020) Vasily Petrenko conducts a programme of music with a masterful touch in Southbank Centre's Royal Festival Hall. Britten's opera music resonates to this day, and the opening piece epitomises why it stands out on its own strengths. His Four Sea Interludes from Peter Grimes are evocative of a frosty morning on the shores of East Anglia, opening with the peaceful setting of a dawn rising over the stirring waters, which is broken as the timpani and brass conjure up a storm. Cellist Alexey Stadler, who has been praised by The Times for having 'firm control and the kind of tactile, honeyed tone capable of bringing listeners to the knees', follows in the first half with Tchaikovsky's Variations on a Rococo Theme.
Prokofiev's Symphony No.5 composed his Symphony No.5 in 1944 against the backdrop of World War II, and yet it is a work of exuberance and energy which, in the composer's words, provided a 'hymn to free and happy Man - his strength, his generosity and purity of soul'.
---
Ticket information
Tickets: £50, £40, £30, £20, £10.
Booking fees may apply.