The Royal Philharmonic Orchestra brought the soundworlds of generations of beloved games to the Royal Albert Hall on Thursday 2 June, in partnership with Classic FM, with music from Kingdom Hearts, Fortnite, The Legend of Zelda, Hades, Fallout and many more games performed alongside a spectacular light show.
Conducted and presented by Eímear Noone with the voices of the Crouch End Festival Chorus and singer Aisling McGlynn, it proved to be a night many won't ever forget.
Read on to view photos and reactions from the night!
---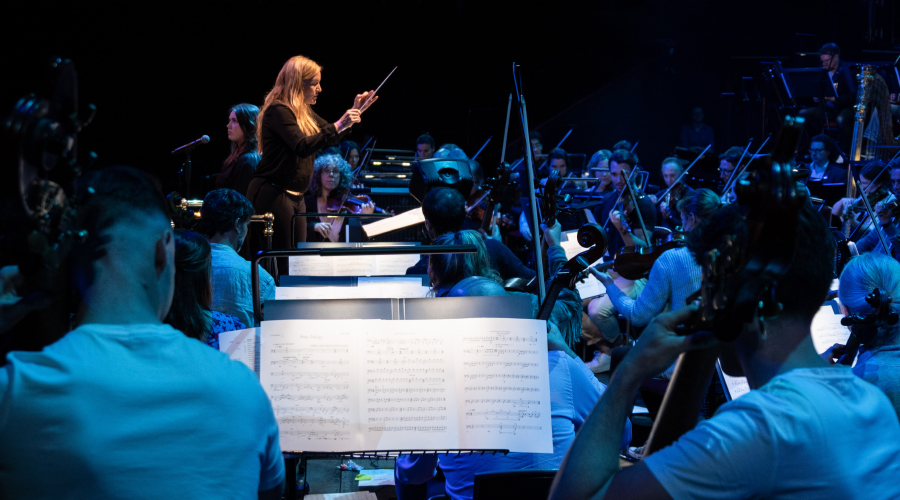 Irish conductor Eímear Noone has acheived wide acclaim in the world of video games for composing music for World of Warcraft and conducting the scores for games such as Overwatch and StarCraft II. She conducted the Royal Philharmonic Concert Orchestra back in 2012 for The Legend of Zelda 25th Anniversary Symphony, and she was also the first woman to conduct the Academy Awards in 2020.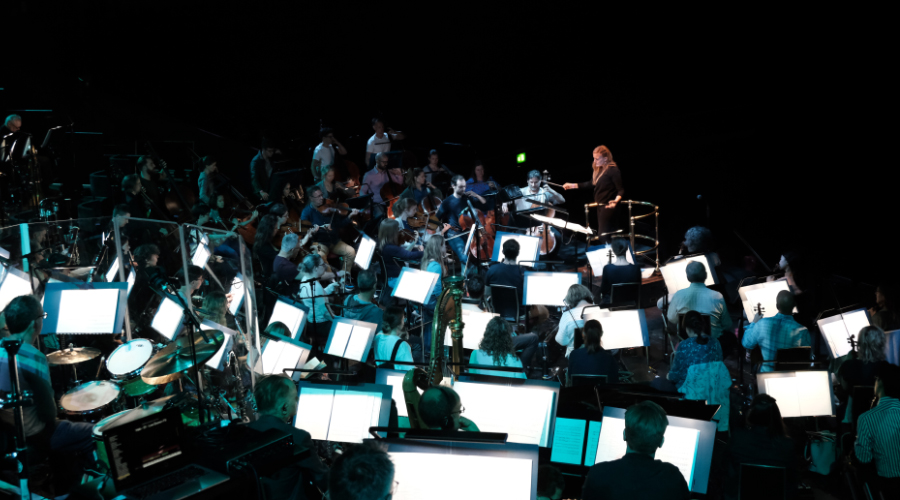 The Crouch End Festiva Chorus were no strangers to video game music, having recorded music from games such as Assassin's Creed and Luigi's Mansion.
The men of Crouch End Festival Chorus rehearse the iconic Halo theme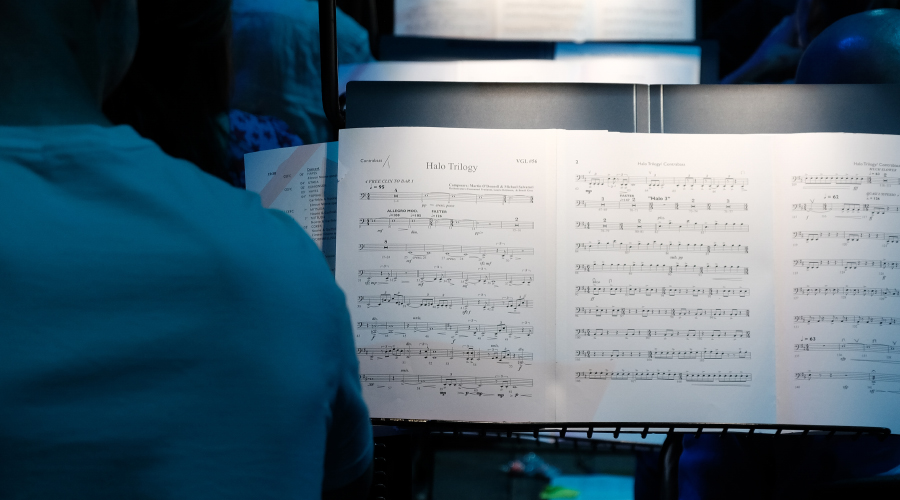 A suite of music from Fortnite by Pinar Toprak also featured in the concert.
Singing in the concert was soloist Aisling McGlynn. Only nineteen years old, she has sung with the Dublin-based chamber choir ANÚNA since the age of six, and recently recorded two newly-composed tracks by Yasunori Mitsuda for the recent Chrono Cross: The Radical Dreamers Edition, Memories of My Soul and A Vow of Wind and Dreams, which both receieved their world premieres at this concert.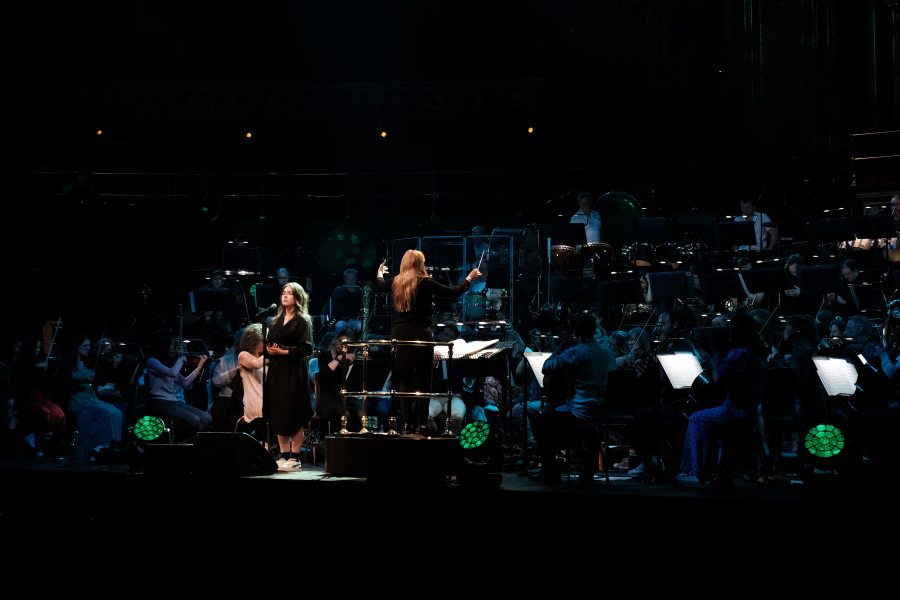 ---
The concert opened with a suite of music from World of Warcraft, and Eímear introduced the concert by welcoming the legions of gaming fans who had travelled to the Royal Albert Hall, acknowledging many of as part of a community of gamers who frequently attend, support and advocate for orchestral video game concerts. Eímear commented on her nostalgia for going to the Royal Albert Hall as a young student and immersing herself with classical music, saying that 'none of us video game composers grew up without knowing music by Mozart, or Brahms, or Elgar', and that the history of the Hall was of special significance for her as a place where many female conducters have left their mark.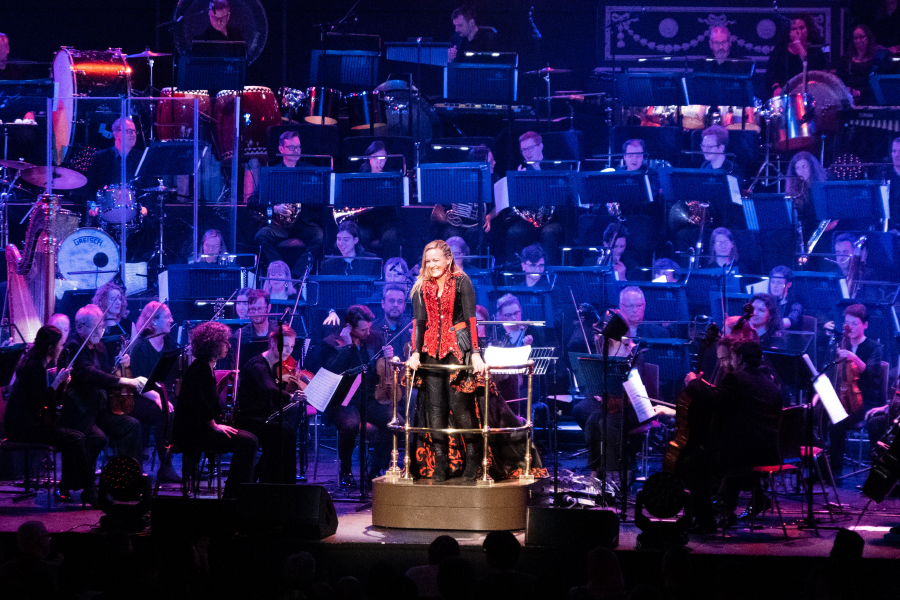 In the first half Aisling McGlynn performed the two new songs from Chrono Cross: The Radical Dreamers Edition in addition to a heart-stopping suite of music from the Halo trilogy. Other orchestral and choral offerings included Uncharted 2, Ori and the WIll of the Wisps, The Last of Us (which featured the RPO's Roberto Sorrentino as the solo cellist) and Kingdom Hearts, which Eimear noted could 'make grown men cry in their seats.' The audience didn't deny it...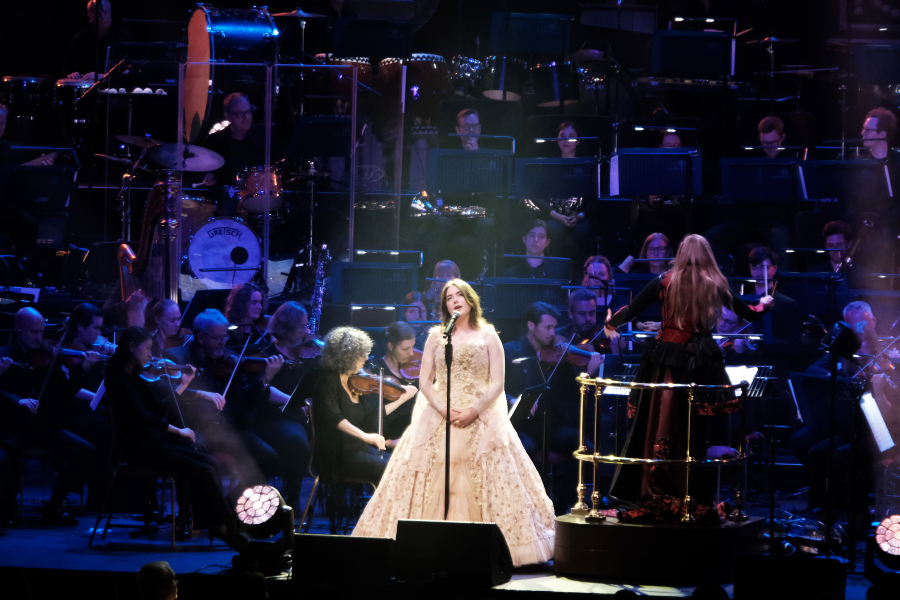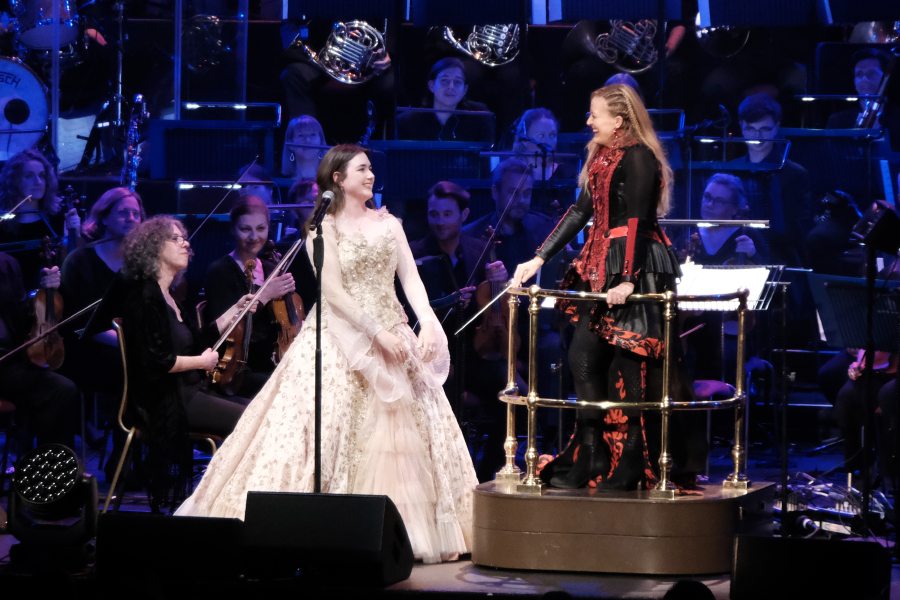 The second half saw music from Super Mario Bros, Resident Evil 5, Hades, Baldur's Gate, Fallout 4 and World of Warcraft: Warlords of Draenor (It's always for the horde). A dramatic finale came with the choir heralding the name of Sepiroth from the firm fan-favourite: One-Winged Angel from Final Fantasy VII. The evening closed with a special encore, the concert premiere of The Celtic Link Orchestral Fantasy arranged by Eimear and Craig Stuart Garfinkle and again featured the voice of Aisling on stage, which melded themes from Zelda with traditional Irish folk music.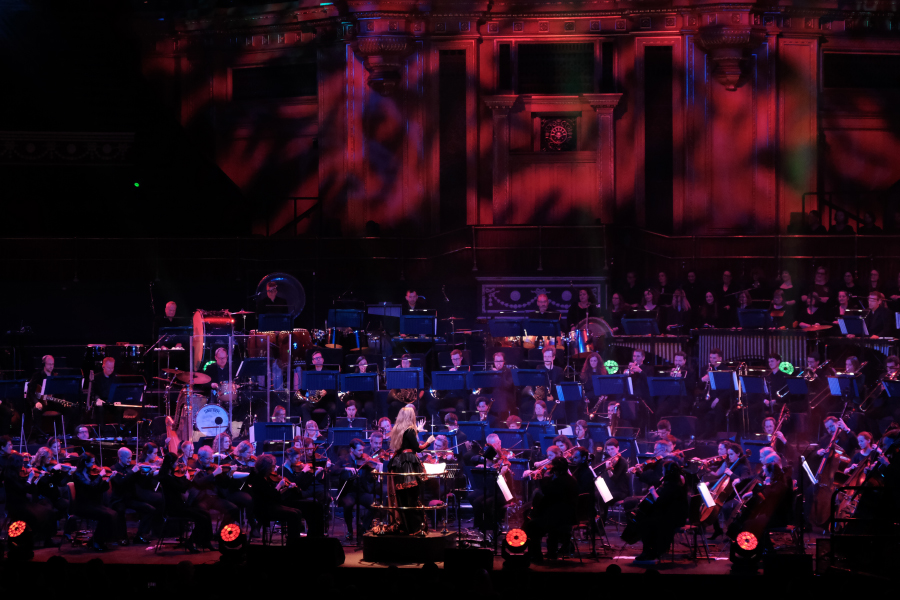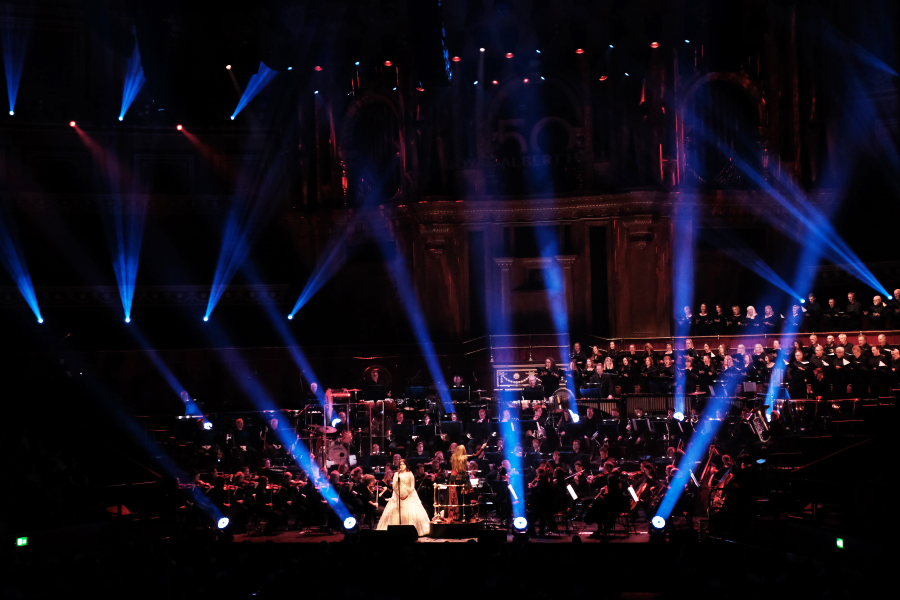 ---
Video game music fans were hotly anticipating the concert...
Video games in concert @rpoonline with @VioletRoderick 💃✨🎮🎻

— KB (@FueledByKelly) June 2, 2022
4 years ago, I went to PlayStation In Concert at the @RoyalAlbertHall. Tonight, the @rpoonline will once again enlighten the ears with another video game concert. I can't freakin' wait.

— Mark Rosser (@rosserm11) June 2, 2022
Things certainly didn't disappoint...
Two very happy Squishies in an outing to watch Video Games in Concert at @RoyalAlbertHall 🎮 We want more please! ENCORE!

Conductor @eimearnoone AND Royal Philharmonic Orchestra @rpoonline #videogames #concert #rah

— The Squishy Stream (@gamewithsquishy) June 2, 2022
A truly spectacular evening at the @RoyalAlbertHall with @rpoonline, the @thechoir, the most beautiful vocals in @Anuna_Choir, all led by @eimearnoone. Brava to the entire team 💖✨

Loved my time with @Rahulahoop_ and @Kumailh, already looking forward to the next adventure. — Vitz Patel (@vitzpatel) June 2, 2022

Video Games in Concert at the Royal Albert Hall was great. Thanks to @eimearnoone, @rpoonline, @thechoir & Aisling McGlynn. Grand performances across various games and a tremendous time had by all. Even my sister @Nesscous. pic.twitter.com/wYTMe56QfQ

— Richard Spiers (@Radspiers) June 2, 2022
Well, @eimearnoone Aisling McGlynn @rpoonline Crouch End Chorus absolutely rocked the @RoyalAlbertHall last night.
A superb night of music with wonderful scores by Eimear @csgarfinkle and many more, spent in good company with @WeLoveGameMusic crew.
❤️🎮🎶 pic.twitter.com/lXSLWxanag

— Ken Whelan (@kenwhelan) June 3, 2022
Amazing night at the Royal Albert Hall.

Had not played Chrono Cross but "A Vow of Wind and Dreams" was definitely my favourite of the night sung beautifully by Aisling McGlynn. pic.twitter.com/oMC8cLBSmM

— Kumail (@Kumailh) June 2, 2022
---
Did you take part in Video Games in Concert: The Tournament? Over a two thousand votes were cast in a four-round elimination battle to determine the greatest video score of all the games featured in the concert, and the winner was...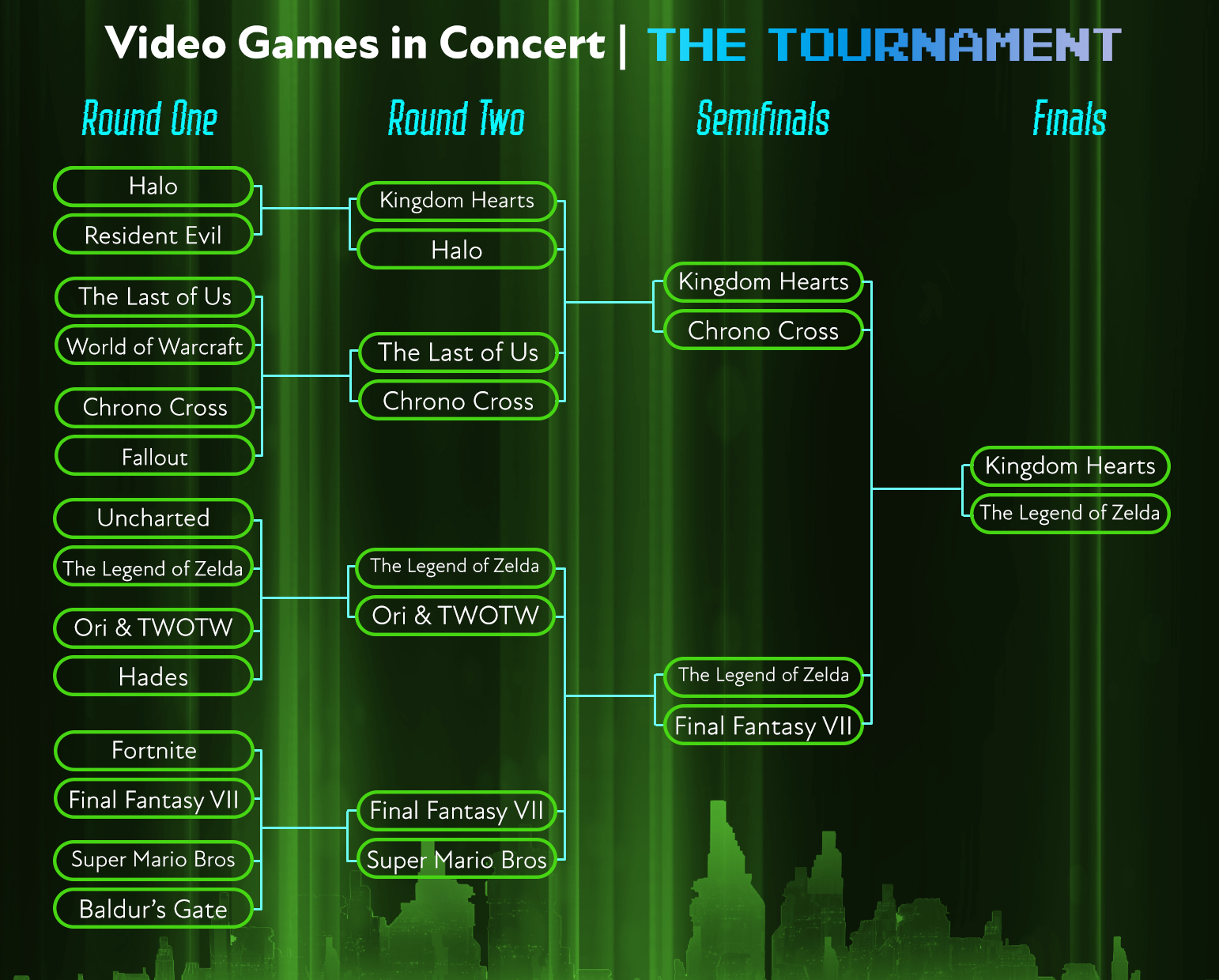 The Legend of Zelda!
Chrono Cross, Kingdom Hearts and Final Fantasy VII fought valiantly, but there was no defeating the sound of the truly legendary Japanese action-adventure RPG series that made for a formative experience for many gamers.
---
Read our interview with Eímear Noone
---
Missed out on this concert, or feel the hunger for more video game music? Our Gaming Prom, From 8-Bit to Infinity, takes place at the Royal Albert Hall on 1 August.