Monday 1 August marked a special occasion for the BBC Proms with 8-Bit to Infinity. Under conducter Robert Ames, the Royal Philharmonic Orchestra performed the very first video game music Prom to an enthusiastic crowd of game music fans and newcomers alike, guided by presenters Louise Blain and Steffan Powell.
Composers Jessica Curry, Austin Wintory, CHAINES, Matt Rogers, Hildur Guðnadóttir and Sam Slater were in the audience to witness their music for the medium come to life in the Royal Albert Hall in a programme that spanned from the humble origins of gaming music played from clunky consoles noises of the 1980s to the epic soundscapes of modern-day setpieces.
Read on to see more photos and reactions from the day.
---
(c) Mark Allan
The evening opened with Matt Rogers' Loading Chronos, a tribute to the sound of 1987's Chronos by Tim Follin as it was played on the ZX Spectrum console, and was followed by Koji Kondo's suite from the soundtrack to landmark series, The Legend of Zelda.
(c) Andy Paradise
Steffan and Louise polled the audience on their choice of starter Pokémon. The RPO was disappointed that no-one mentioned Ekans.
Composer and arranger CHAINES brought together Pokémon, Ecco and the Secret of Mana in their medley of the music from games of the 1990s complete with wirly tubes in the percussion and electronically-enhanced woodwind that mimicked synthesisers, before a performance of Nobuo Uematsu's dramatic Liberi Fatali from the score of 1999's Final Fantasy VIII.
(c) Andy Paradise
Another legendary JRPG graced the stage of the Proms with Kow Otani's The Shadow of the Colossus, in a suite of the music that paints the stark and lonely landscapes of the fantasy land the protagonist journeys through to save his lover.
(c) TL/RPO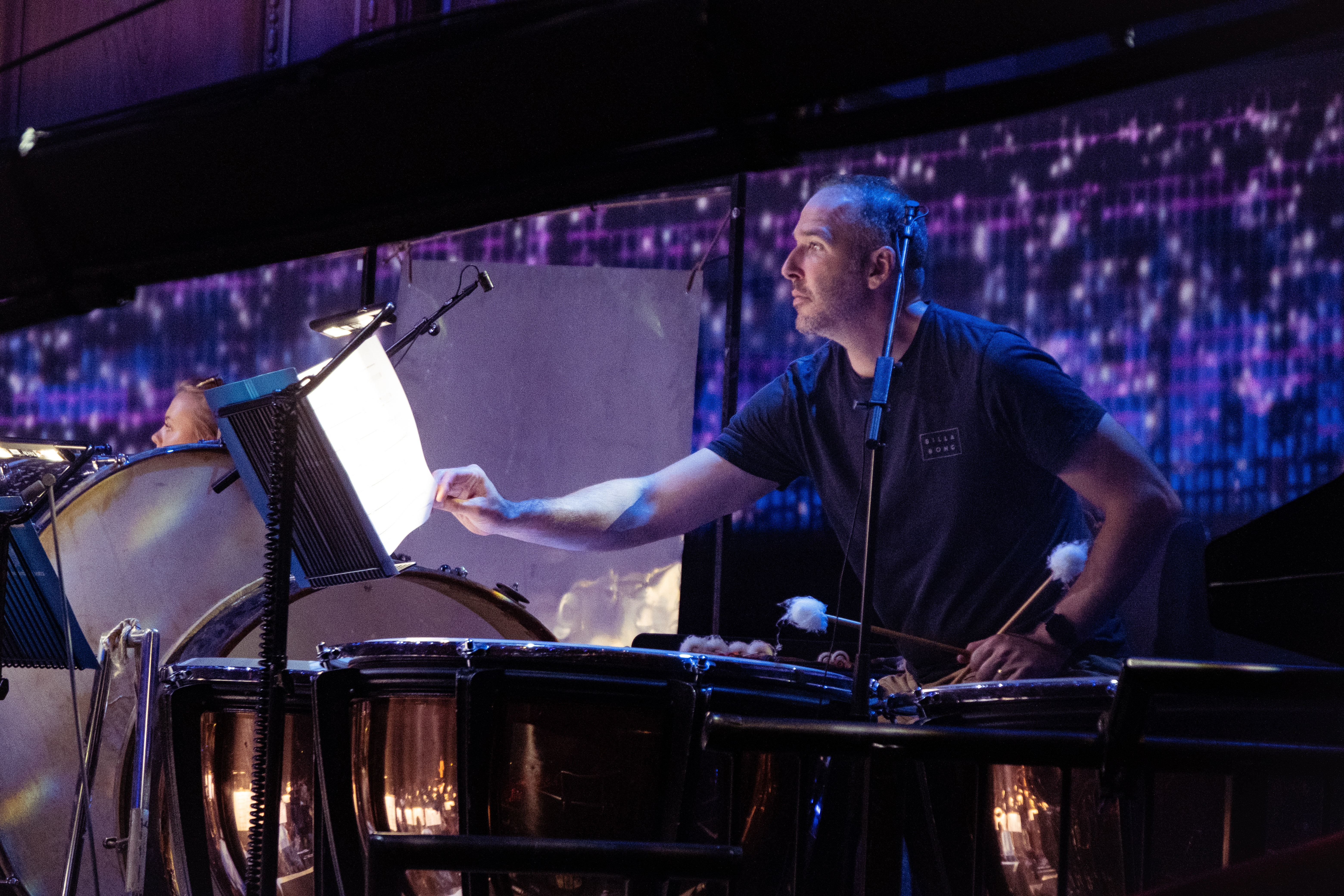 (c) TL/RPO
A suite of the instantly recognisable themes from Yoko Shimomura's Kingdom Hearts was followed by music from 2012's Journey by Austin Wintory, which featured RPO Principal Cello Richard Harwood playing the enrapturing solo melody that opened the piece.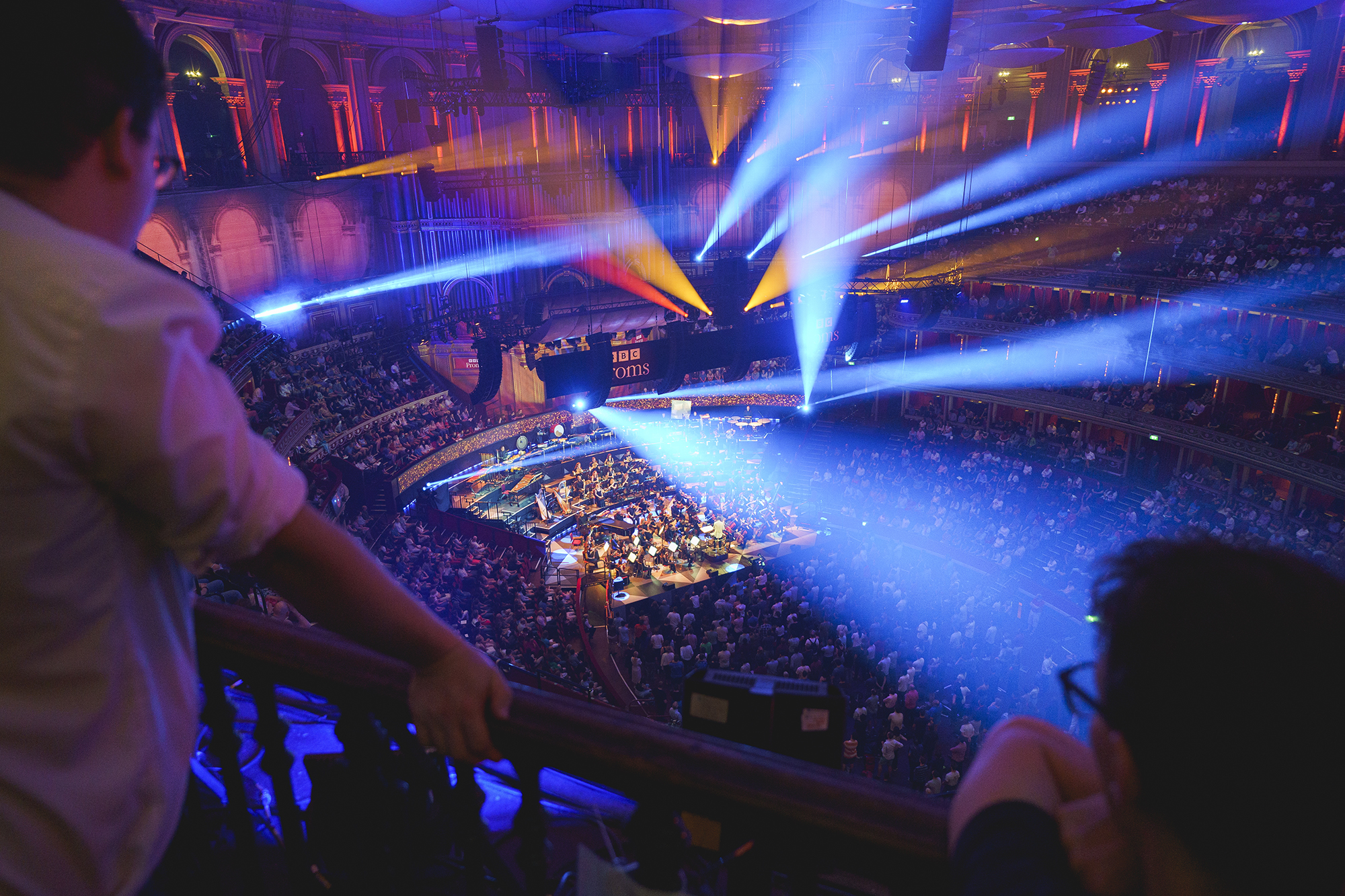 (c) Andy Paradise
Hildur Guðnadóttir and Sam Slater's music from Battlefield 2042 offered something completely different: a desolate, war-torn world of the near future full of brutal percussion, droning brass and dissonant strings.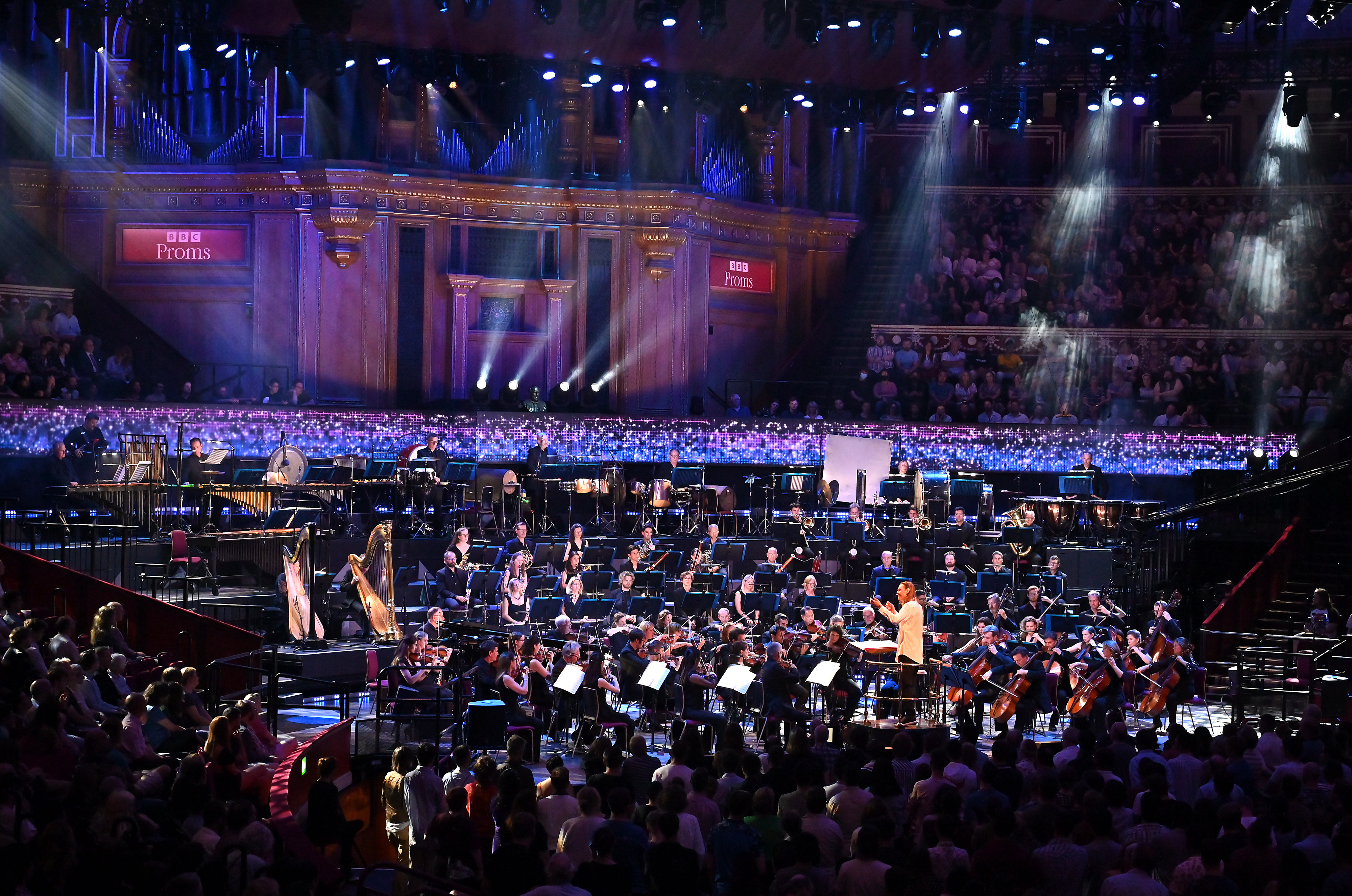 (c) Mark Allan
Bringing the Prom to its finale was music from Dear Esther and So Let Us Melt by British composer Jessica Curry, an orchestral expansion of the games' evocative and intimate chamber music.
(c) Andy Paradise
(c) Andy Paradise
(c) TL/RPO
---
"The challenge of this event was to allow us to enjoy the real live sound of the Royal Philharmonic Orchestra on stage, while conjuring that massive, essentially digital immersive sound that creates the feeling of an alternative universe. It must be said that everyone involved – the sound engineers, the arrangers who adapted the music for the concert situation, and the players of the RPO – rose to the challenge magnificently."

The Telegraph ★★★★
---
"In his programme note [Austin] Wintory said "I hope those in tonight's audience who are unfamiliar with the music or the game find some meaning..." He need not have worried. Richard Harwood's playing of the electronically enhanced cello solo framed the sequence eloquently."

Bachtrack ★★★★
---
"I think it's really important that [video game music] is featured, it's a massive part of culture now, and we're going to shine a light on it." Robert Ames, conductor.
(c) TL/RPO
---
From Zelda to the Proms, gaming music is reaching new heights, Financial Times
---
This first-of-a-kind Prom was warmly welcomed by video game music fans.
Absolutely loved every second of this performance, to the point of even shedding a few tears. I could feel the hairs on my arms stand up from the very start. I lack the words to express the emotions.

Will be a beautiful shared memory with my 7yo.

Many thanks to you all. 🙏🏽

— Macrike (@Macrike) August 2, 2022
8-bit to Infinity @bbcproms with @rpoonline and @robertamesmusic was everything I hoped for and more. Fantastic getting to hear FFVIII and Kingdom Hearts live plus a great introduction to Jessica Curry's music for Dear Esther/So Let Us Melt pic.twitter.com/Ldnje0zbgp

— Nicky Enderby (@nickyenderby) August 2, 2022
Deep respect and gratitude to @robertamesmusic + @rpoonline for an incredible performance last night in the @bbcproms gaming Prom, absolutely nailed my piece, and the whole show. Such a positive, energised crowd too, very grateful to all who were there.

— Matt Rogers (@shoutpatient) August 2, 2022
Was such an amazing concert and atmosphere!

— Alyx Jones (@Alyx_Jones) August 2, 2022
And that's how you get a young crowd in for a classical concert. Gaming Prom was playful & epic. Well presented for a passionate @RoyalAlbertHall audience of gamers. #Battlefield2042 was extraordinary. Thanks for the invite @rpoonline#BBCPromspic.twitter.com/PQF9ihTepP

— David Longford (@david_longford) August 1, 2022
Absolutely magical night at @bbc_proms first ever Gaming Prom! @thehawkeward
Big ❤️ to all who came to the gaming @bbc_proms last night 👾 the atmosphere was electric. Massive shout out to @royalphilorchestra who played like absolute superstars 💫 @robertamesmusic
I sobbed like a baby throughout, but ESPECIALLY during Hikari.
The feels could not be contained https://t.co/MCq0ucsScr

— ✨KH4✨ (@elleroche5) August 2, 2022
Let's not forget the star of the show... the percussive Sainsburys bag!
Seriously, @robertamesmusic curated a great Gaming Prom and conducted @rpoonline brilliantly (look at the hair flying, for goodness sake), producing sounds that an orchestra had no right to be making! Thanks for letting me join in in rehearsals on the "augmented instrumentation" pic.twitter.com/CRO8OMf7D2

— Spencer Kelly (@spenley) August 2, 2022
---
This Prom is available to listen to on BBC Sounds until 30 October.
This Prom will be televised on BBC Four at 8pm on Friday 5 August.
---