Events Calendar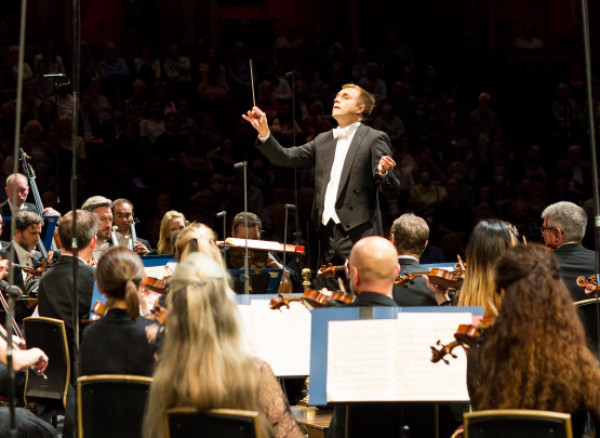 Beethoven and Vaughan Williams
Thursday 28 April 2022, 7.30pm
St David's Hall
---
Walton Johannesburg Festival Overture
Beethoven Piano Concerto No.5
Vaughan Williams Symphony No.2, 'London'
Vasily Petrenko Conductor
Boris Giltburg Piano
Royal Philharmonic Orchestra
The Royal Philharmonic Orchestra returns to St David's Hall with their new Music Director Vasily Petrenko for an evening of orchestral masterpieces.
Vasily Petrenko and pianist Boris Giltburg have a celebrated and long-standing artistic partnership spanning decades both on stage and in the studio. Giltburg will join the Orchestra for Beethoven's fifth and final piano concerto, popularly known as the 'Emperor' – a majestic masterpiece, remaining the composer's best-known and most frequently performed piano concerto.
Ralph Vaughan Williams' second symphony was written in the shadow of the impending Great War. Yet again, music reminds us of the precarious nature of one's freedoms, whilst at the same time inspiring hope for a brighter future.
'Every note pulses with life and warmth.' The Guardian on Boris Giltburg

This concert is part of the Royal Philharmonic Orchestra's 75th Anniversary Season. Passion, versatility and uncompromising artistic standards, as well as a belief that music is a gift that can bring people together and inspire positive change, have been RPO hallmarks for the past 75 years. As we embark on the next exciting chapter, the RPO invites you to join the journey and share the thrill of live orchestral music.