Events Calendar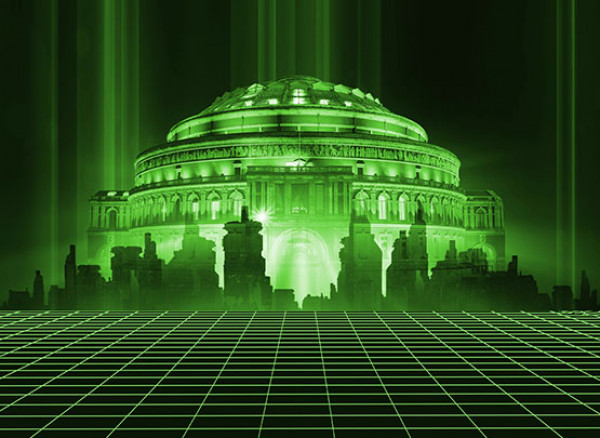 Video Games in Concert
Thursday 2 June 2022, 7.30pm
Royal Albert Hall
---
Eímear Noone Conductor
Aisling McGlynn Vocalist
Crouch End Festival Chorus
David Temple Chorus Master
Royal Philharmonic Orchestra
Awe-inspiring scores from Final Fantasy, Halo, The Legend of Zelda, World of Warcraft and many more video games are brought to breathtaking life with the power of the Royal Philharmonic Orchestra.
Presented by award-winning video game music conductor and composer Eímear Noone, who has received acclaim for her work composing for video games such as World of Warcraft and conducting The Legend of Zelda 25th Anniversary album. Special guest singer Aisling McGlynn also features alongside the voices of the Crouch End Festival Chorus.
From the fantastical worlds of Ori and the Will of the Wisps, Kingdom Hearts, Hades and Baldur's Gate to the heart-thumping action of Resident Evil and Uncharted, don't miss this chance to hear the sounds of generations of beloved video games in the Royal Albert Hall.
Just announced! Two songs from Chrono Cross: The Radical Dreamers Edition will receive their world premieres with Aisling McGlynn, Dreams of the Past, Memories of My Soul and A Vow of Wind and Dreams. Originally released in 1999, the highly anticipated remastered version of Chrono Cross was released in April 2022 with a soundtrack composer by the original composer, Yasunori Mitsuda.
The Royal Philharmonic Orchestra is delighted to be partnered with Classic FM for this concert.
---
The safety of our audiences is of paramount importance. Government guidelines and safety measures are followed at all the venues in which the Royal Philharmonic Orchestra performs to ensure that you are able to enjoy the performance in a safe, comfortable environment. Find out more about venue guidance and safety measures below.
---
Ticket information
Tickets from £20 including fees.

Groups of 6+ save up to 30%
Under 18's ticket offer:
Front Arena - £25 including fees
Rear Circle - £15 including fees

Book as early as you can to secure the best choice of seats at the best possible prices. Ticket prices will be adjusted in real-time and will reflect the most current price for each performance based on demand. Prices are subject to change without notice.

Royal Albert Hall booking fees apply (7.5% of the total transaction, plus a recovery levy of £2 per ticket).