Events Calendar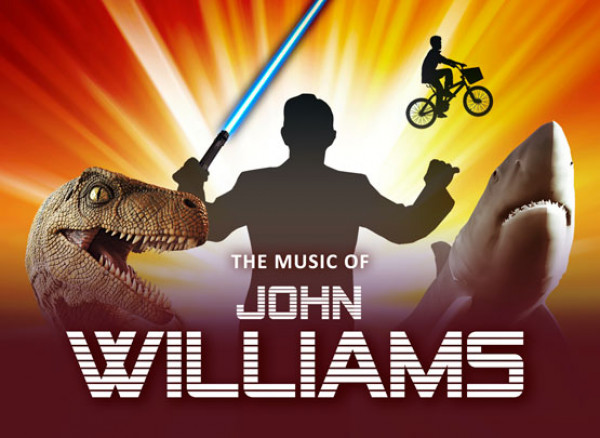 The Music of John Williams
Tuesday 8 March 2022, 7.30pm
Cambridge Corn Exchange
---
Robert Ziegler Conductor/Presenter
Royal Philharmonic Orchestra
The Royal Philharmonic Orchestra celebrates the musical brilliance of John Williams in honour of the legendary Hollywood film composer's ninetieth birthday.
This gala concert, packed full with Williams' superb orchestrations and instantly recognisable melodies, features music from Star Wars, Indiana Jones, E.T., Schindler's List, Harry Potter, Jurassic Park, Superman, Jaws, Close Encounters of the Third Kind and more.
As the most Oscar-nominated person alive, John Williams has unleashed the power of the film score in countless blockbuster classics and created one of the greatest film composer/director collaborations ever with Steven Spielberg.
---
Full programme:
Superman: Main Theme
Harry Potter and the Philosopher's Stone: Hedwig's Theme
Jaws: Shark Theme
Indiana Jones: Raiders' March
Close Encounters of the Third Kind
War Horse: Dartmoor, 1912
ET: Adventures on Earth
Hook: Flight to Neverland
JFK: Prologue
Jurassic Park: Main theme
Schindler's List: Main Theme
The Force Awakens: Rey's Theme
The Force Awakens: March of the Resistance
Star Wars: Princess Leia's Theme
Star Wars: Main Theme
---
Ticket information
All tickets include a £3 booking fee