Spotlight Series at Home: Brass & Percussion
Thursday 17 June 2021, 7.30pm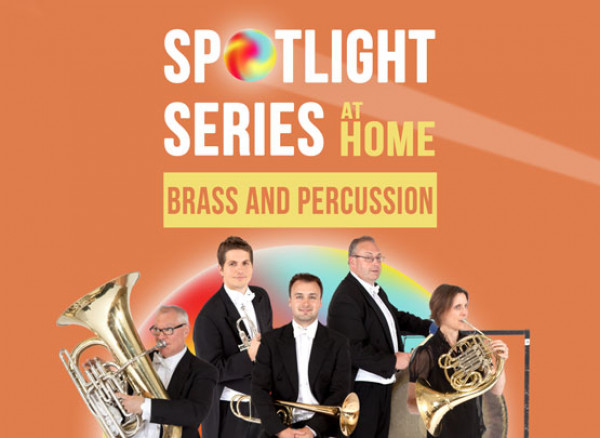 COPLAND Fanfare for the Common Man
HANDEL Music for the Royal Fireworks
PROKOFIEV (arr. Simon Cox) Suite for Brass Septet
MUSSORGSKY Pictures at an Exhibition
Brass & Percussion of the Royal Philharmonic Orchestra
---
Brilliance and majesty are in abundance in a glorious programme that shines a spotlight on the brass and percussion sections of the Royal Philharmonic Orchestra, the Resident Orchestra at London's Cadogan Hall. Copland's ever-popular Fanfare for the Common Man provides a blazing start to this streaming concert, followed in true regal style with Handel's jubilant Music for the Royal Fireworks, commissioned by King George II to accompany a firework display on the River Thames.
Prokofiev's Suite for Brass Septet, originally written for piano, is a set of miniatures that opens with a bold and brash March, before moving to the Gavotte that dances with a stately melody. The concert concludes with a special arrangement of Mussorgsky's colourful Pictures at an Exhibition, a musical gallery tour concluding with the grand Great Gate of Kiev.
---
Ticket information
Streaming on the RPO's YouTube channel from Thursday 17 June, 7.30pm until 1 July. Follow this link to set a reminder.