Events Calendar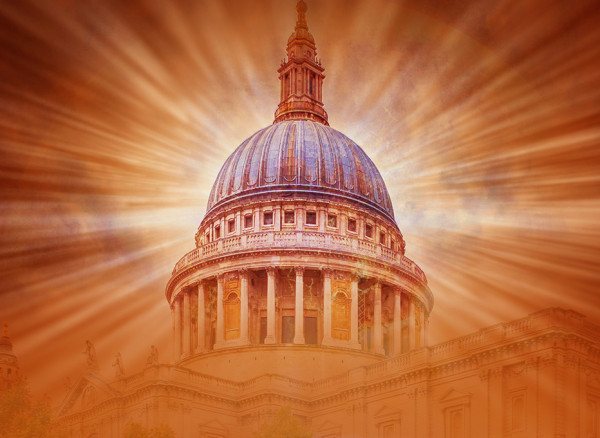 John Rutter conducts Mozart's Requiem
Thursday 18 November 2021, 7.30pm
St Paul's Cathedral
---
Rutter Distant Land
Vaughan Williams The Lark Ascending
Rutter The Lord is My Light and My Salvation
Rutter The Lord Bless You and Keep You
Mozart Requiem 
Royal Philharmonic Orchestra
Join the Royal Philharmonic Orchestra and John Rutter CBE for this very special concert within the magnificent splendour of London's St Paul's Cathedral, as the Orchestra celebrates its 75th year at the forefront of music-making in the UK.
The programme will feature masterpieces written by two great English composers: Vaughan Williams' ever-popular The Lark Ascending, performed here by RPO Leader Duncan Riddell, and two of John Rutter's own works, which never fail to mesmerise and inspire.
The second half of the programme presents an opportunity for reflection with Mozart's final composition, his Requiem, performed here by The Bach Choir, Lucy Crowe (Soprano), Melanie Marshall (Mezzo-Soprano), Joshua Ellicott (Tenor) and David Stout (Baritone).
Passion, versatility and uncompromising artistic standards, as well as a belief that music is a gift that can bring people together and inspire positive change, have been RPO hallmarks for the past 75 years. As we embark on the next exciting chapter, we invite you to join the journey and share the thrill of live orchestral music.
John Rutter CBE Conductor
Lucy Crowe Soprano
Melanie Marshall Mezzo-soprano
Joshua Ellicott Tenor
David Stout Baritone
Duncan Riddell Violin
The Bach Choir

The Royal Philharmonic Orchestra gratefully acknowledges the support of The 1916 Foundation in Montchanin, Delaware.
---
The safety of our audiences is of paramount importance. Government guidelines and safety measures are followed at all the venues in which the Royal Philharmonic Orchestra performs to ensure that you are able to enjoy the performance in a safe, comfortable environment. Find out more about venue guidance and safety measures below.
---

Access: The main West Front Entrance is accessed by twenty-four steps (with a handrail available both sides). The South Churchyard Entrance is step-free, and is the recommended access for entry for wheelchair users and people who cannot negotiate the steps.
Security checks: Please note that all bags will be checked upon entering the Cathedral. To help keep these checks as swift as possible and to avoid long queues forming, please keep hand luggage to a minimum.
No interval: Please note that this concert will not include a full interval, but a short 'pause' (approximately 5 minutes) – just enough time for you to stand and stretch your legs.
Concert end time: approx. 9pm.
Toilets & facilities: The nearest toilet facilities will be the public toilets, which are located outside the Cathedral in Paternoster Square and which will be open before and after the concert. Please note that there is no cloakroom facility.
Strictly no photography, filming or recording is permitted inside the Cathedral.
---
Ticket information
Tickets: £70, £65, £60, £46, £35, £25, £13.