Spotlight Series at Home: Directed by Duncan Riddell
Wednesday 21 April 2021, 7.30pm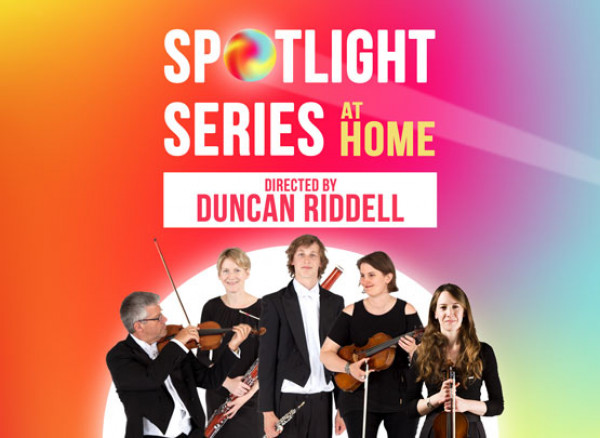 MOZART Sinfonia Concertante, K.364
SAINT-GEORGES Overture to L'Amant anonyme
MOZART Symphony No.40, K.550
Duncan Riddell Director/Violin
Abigail Fenna Viola
Royal Philharmonic Orchestra
---
This streaming concert premiered on Wednesday 7 April, and is available to watch until Wednesday 21 April, 7.30pm.
Royal Philharmonic Orchestra Leader Duncan Riddell directs a programme from London's Cadogan Hall centred around the legendary and prodigious Wolfgang Amadeus Mozart, beginning with his sonorous and joyful Sinfonia Concertante for violin, viola and orchestra. Mozart's Symphony No.40, sometimes nicknamed the 'Great', is one of his final three symphonies. This is a symphony full of expressive intensity and personal utterances that went on to inspire many great composers, including Beethoven, Schubert and Mendelssohn. In the middle of the concert is a work by the often-neglected Joseph Boulogne, Chevalier de Saint-Georges, a contemporary of Mozart's, who was a gifted composer and music teacher to Marie Antoinette. It is suggested that a jealous Mozart once borrowed an idea from Saint-Georges in his Sinfonia Concertante.
Read our Composer Spotlight feature on Chevalier de Saint-Georges.
---
Ticket information
This concert is free to view on our YouTube channel until Wednesday 21 April, 7.30pm BST.