Events Calendar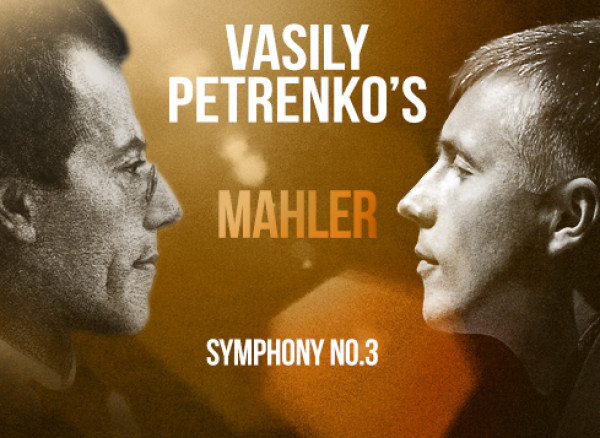 Vasily Petrenko's Mahler Symphony No.3
Thursday 27 April 2023, 7.30pm
Royal Albert Hall
---
Vasily Petrenko Conductor
Hanna Hipp Mezzo-soprano
Philharmonia Chorus
Tiffin Boys' Choir
Royal Philharmonic Orchestra
THIS CONCERT HAS BEEN RESCHEDULED from Thu 8 April 2021 due to the coronavirus pandemic.
Mahler's love of nature imbues his Symphony No.3 in the final concert of Vasily Petrenko's series at the Royal Albert Hall. Written from his purpose-built composing hut that overlooked the Austrian Alpine vistas, this six-movement, colossal work evokes a canvas of life and a reflection of nature's beauty, with the huge orchestra and choir bringing to life – musically – the blooms of the forest and the silence of the night; culminating with a stunning finale that embraces – above all else – the state of heavenly love.

Find out more about Vasily Petrenko.

Discover other Mahler concerts in this series.

Read our Mahler fast fact sheet.

The Royal Philharmonic Orchestra gratefully acknowledges the generous support of Mrs Aline Foriel-Destezet.
---
The safety of our audiences is of paramount importance. Government guidelines and safety measures are followed at all the venues in which the Royal Philharmonic Orchestra performs to ensure that you are able to enjoy the performance in a safe, comfortable environment. Find out more about venue guidance and safety measures below.
---
Ticket information
Tickets from £10.

Book as early as you can to secure the best choice of seats at the best possible prices. Ticket prices will be adjusted in real-time and will reflect the most current price for each performance based on demand. Prices are subject to change without notice.

SERIES DISCOUNTS: 20% off the full ticket price when you book for all three concerts. Please phone the Royal Albert Hall Box Office on 020 7589 8212 for details.

Royal Albert Hall booking fees apply (7.5% of the total transaction, plus a restoration levy of £1.50 per ticket).

RPO Club discounts apply.  

Groups of just 6+ save up to 35% – phone 020 7608 8840.