LIVE online – Shostakovich's 'Leningrad' Symphony
Sunday 31 May 2020, 2.00pm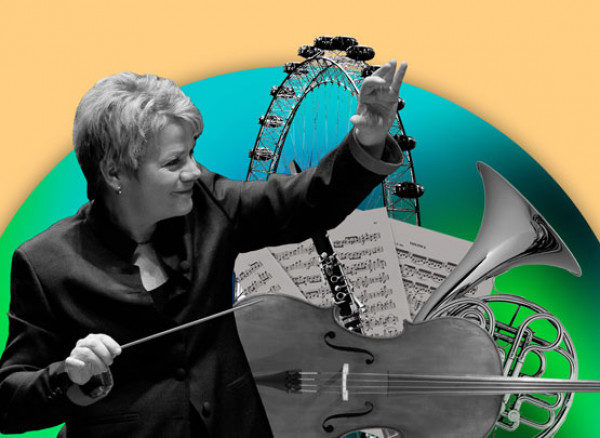 SHOSTAKOVICH Symphony No.7, 'Leningrad'
Preceded by COPLAND Fanfare for the Common Man
Royal Philharmonic Orchestra
---
With our partners Google Arts & Culture and YouTube, the Royal Philharmonic Orchestra presents this special concert in association with the Southbank Centre.
Available as a broadcast for the first time, don't miss this exclusive opportunity to watch the online premiere of the Royal Philharmonic Orchestra's electrifying performance of Shostakovich's Symphony No.7 and Copland's Fanfare for the Common Man, conducted by Marin Alsop.
Marin Alsop's thrilling debut at the helm of the Royal Philharmonic Orchestra in 2017 produced a triumphant performance of Shostakovich's 'Leningrad' Symphony. Dedicated to the city of his birth and composed during the Siege of Leningrad, this magnificent work gives the audience taste of Shostakovich's despair and bitterness with Stalin but is also a work of profound hope, concluding with a colossal and victorious finale. Bachtrack described the Orchestra as having given 'an exemplary performance playing with granite determination, delicacy and fine detailing throughout and clearly feeling every note.' The Symphony is preceded by Copland's ever-popular Fanfare for the Common Man, providing a blazing start to this remarkable concert.
This concert will be available to view on YouTube for just 48 hours.
We're delighted to announce that Matt Perry, RPO Principal Timpani will be joining us for a live pre-concert Q&A at 1.30pm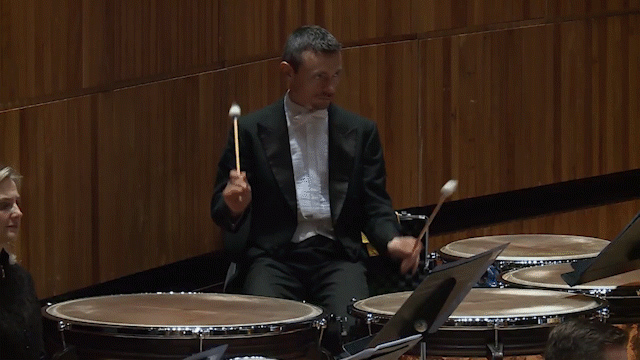 Click here or on the Book Now button to go to our YouTube channel where you can subscribe to set a reminder or click the bell icon for notifications.
Download a PDF of the official programme here.
Fanfare for the Common Man and Symphony No. 7 in C major appears courtesy of Boosey & Hawkes Music Publishers Limited
---