LIVE online premiere of Strauss' Ein Heldenleben
Wednesday 8 April 2020, 4.00pm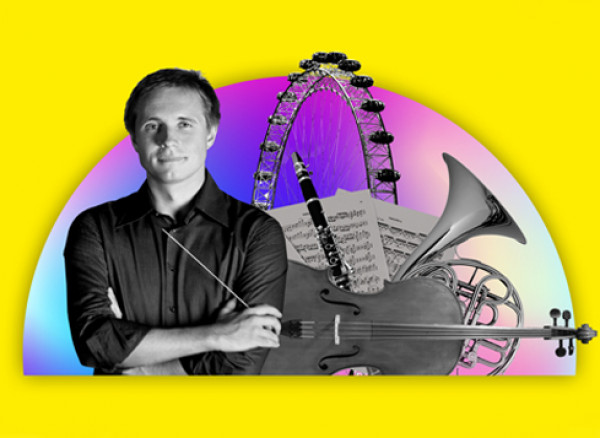 Vasily Petrenko Conductor
Royal Philharmonic Orchestra
---
With our partners Google Arts & Culture and YouTube the Royal Philharmonic Orchestra presents in association with the Southbank Centre Richard Strauss' EIN HELDENLEBEN (A HERO'S LIFE).
Don't miss this exclusive opportunity to watch the online premiere of the Royal Philharmonic Orchestra's electrifying performance of Strauss' Ein Heldenleben (A Hero's Life) under the baton of esteemed Music Director Designate, August 2020, Vasily Petrenko.
Renowned for his epic tone poems, Richard Strauss' Ein Heldenleben is one of his signature masterpieces. This colossal orchestral work depicts the story of a hero grappling with life's adversities, complete with blazing French horn themes, broad, rich melodies, and stirring impetus. This thrilling performance, recorded live at Southbank Centre's Royal Festival Hall in June 2019, received rave reviews from the critics and is such a unique opportunity to watch and listen to this in from the comfort of your own home. not to be missed.
On Petrenko's Ein Heldenleben: '...with poised contributions from across the orchestra, including silky, dextrous solos by the concertmaster Duncan Riddell and Katherine Lacy's bubbly, characterful clarinet, everything felt just right. [Vasily] Petrenko incisively peeled away the bombast and uncovered the delicacy as well as the drama of the music.' The Times, June 2019, 4 stars.
Click here or on the Book Now button to go to our YouTube channel to subscribe to set a reminder or click the "ring bell" for notifications.
---