Jess Gillam and the Royal Philharmonic Orchestra
Wednesday 17 February 2021, 7.30pm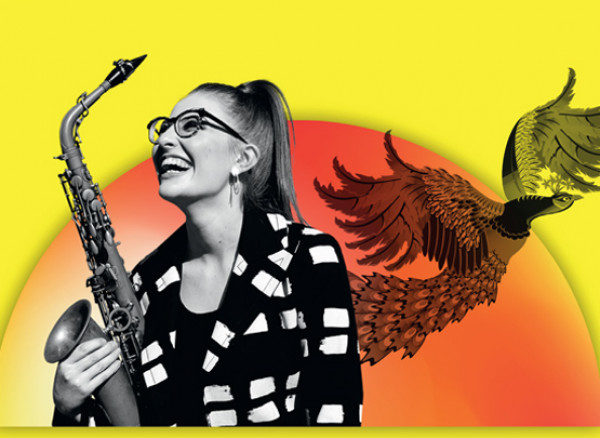 Royal Philharmonic Orchestra
---
THIS CONCERT HAS BEEN CANCELLED
As a Registered Charity, the Royal Philharmonic Orchestra is largely reliant on the income it generates via the sale of tickets for its concerts and the donations it receives from benefactors.
The cancellation of so many RPO concerts in the coming weeks and months due to Covid-19 is financially devastating for the Orchestra and it is inevitable that we will become more reliant on philanthropic support and charitable donations.
Your support at this critical time would be hugely appreciated. Together, we can ensure that the Royal Philharmonic Orchestra continues making music that kindles the fires of the imagination and inspires all of us towards a positive and more hopeful future.
We are enormously grateful for any donation that you are able to give. Donations can be made via the DONATE button above, or please contact Huw (daviesh@rpo.co.uk) who will be happy to help.
With grateful thanks for your continued friendship and support,
from everyone at the
Royal Philharmonic Orchestra
(Registered Charity No. 244533)
---
Ticket information
Students can earn great rewards, from CDs to Amazon vouchers, by purchasing tickets on the Student Pulse London app.