Vasily Petrenko Conducts The Poem of Ecstasy
Sunday 3 May 2020, 7.30pm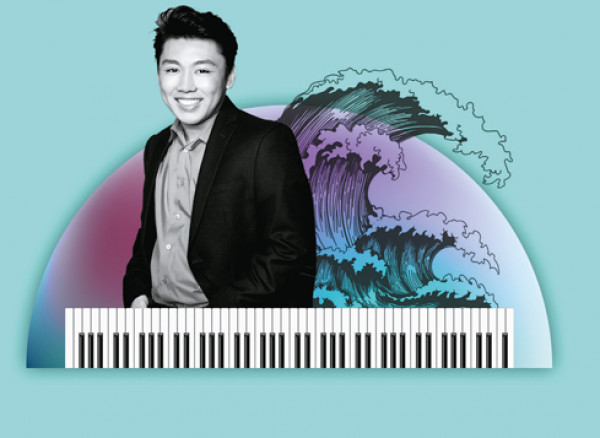 WAGNER Flying Dutchman Overture
DEBUSSY La Mer
RAVEL Piano Concerto in G major
SCRIABIN The Poem of Ecstasy
Vasily Petrenko Conductor
George Li Piano
Royal Philharmonic Orchestra
---
Vasily Petrenko continues the Royal Philharmonic Orchestra's 2019-20 season with a series of exquisite musical portraits. Wagner's The Flying Dutchman Overture complements Debussy's La Mer, which creates a seascape drawn from powerful childhood memories. Suspended strings create a serene stillness in which the woodwind provides the colour, set into motion by the rising waves of brass which bring the picture to life. George Li, a musician who 'combines staggering technical prowess, a sense of command and depth of expression' (Washington Post) performs Ravel's Piano Concerto in G major, a piece with jazz-like fluidity and vivacity.
Scriabin's The Poem of Ecstasy is an exploration of the divine nature of creativity itself, using dreamlike harmonies to otherworldly effect. Its chromaticism and sprawling orchestration, rather than creating discord, blend with an ethereal ambience in this unique work of twentieth century modernism.
---
Ticket information
Tickets: £50, £40, £30, £20, £10.
Booking fees may apply.