Mark Wigglesworth Conducts Holst's The Planets
Tuesday 4 February 2020, 7.30pm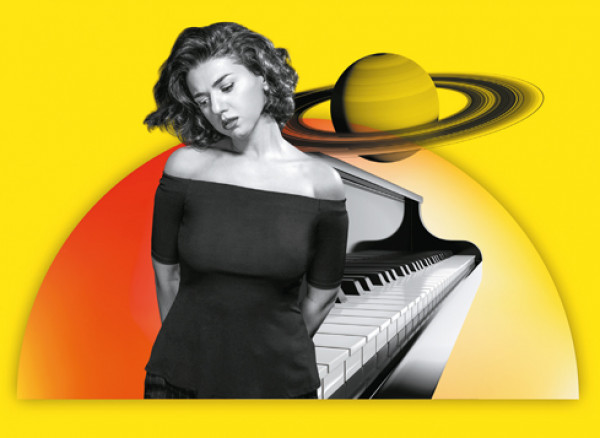 WALTON Portsmouth Point Overture
LISZT Piano Concerto No.2
HOLST The Planets
Mark Wigglesworth Conductor
Khatia Buniatishvili Piano
Holst Singers
Royal Philharmonic Orchestra
---
The Royal Philharmonic Orchestra presents an evening of music that includes gems of the English repertoire, with Walton's Portsmouth Point Overture bearing the bustling energy of a postcard picture found on a day's escape to the seaside. Liszt's Piano Concerto No.2 is performed by Khatia Buniatishvili, the world-renowned concert performer who returns to London to share the stage with the RPO. Liszt's stylistic choice of composing the work as a single movement with six distinctive sections allows for a unique interpretation of how each fragmentary melody creates a unified whole in a piece that displays Liszt's typical virtuosic flourish.
Holst's The Planets, a landmark of English Romanticism, explores a new psychological landscape reflected in the astrological field with each movement, personifying characteristics such as peace, war, magic and mysticism, never failing to capture the wonder we project onto the night's sky.
---
Ticket information
Tickets: £50, £40, £30, £20, £10.
Booking fees may apply.