Join us again on Saturday 10 September 2022 for Wemba's Dream: Join the Journey
---
On Saturday 11 September 2021 Wemba's Dream took over Wembley Park for a series of performances featuring music, dance, theatre, spoken word and film.
Since February 2021 Royal Philharmonic Orchestra musicians and local Brent-based artists and performers have been collaborating on four brand new shows which represented the hopes, ambitions and dreams of the people of Brent.
The RPO will soon be making Brent its home and this day-long performance experience marked the start of a great new relationship between the Orchestra and its new neighbours.
Check out the photos and reactions from all four performances on the day below:
---
Festival of Dreams - The Olympic Steps
Created by Brent Youth Theatre, Mahogany Carnival Arts, musicians from the RPO and the St Michael and All Angels Steel Pan Band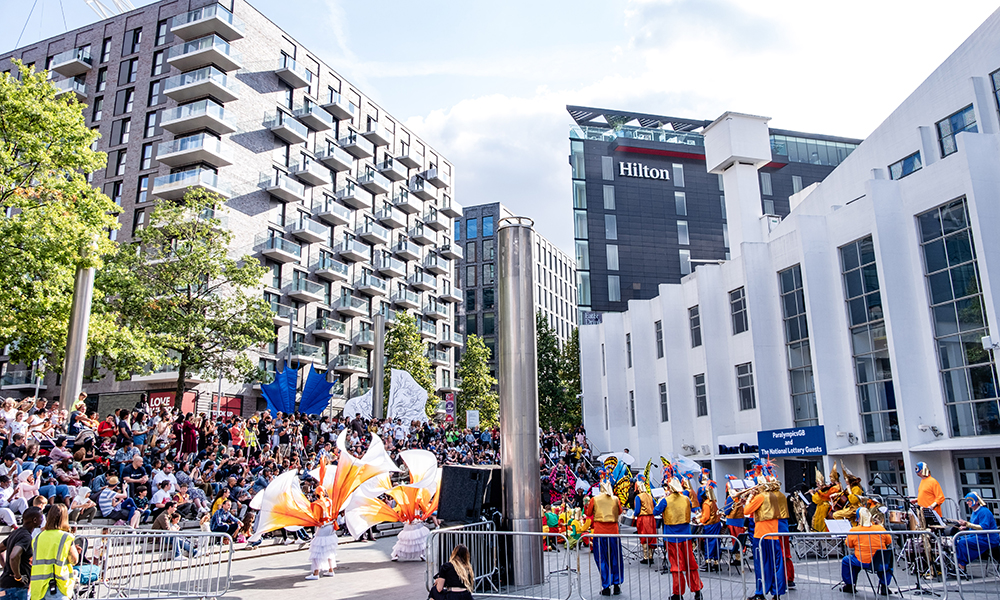 "Wemba's Dream was truly remarkable both for us as an organisation and for the children and young people that were a part of it. Having the opportunity to perform alongside the Royal Philharmonic Orchestra gave our participants a chance to dream big, as one of the young people leaving said "that was the best day of my life". Everything from the incredible organisations that were involved to the buzz of the actual day was just phenomenal and we are so grateful to have been part of it... if this is a sign of things to come we can't wait for more!"

Brent Youth Theatre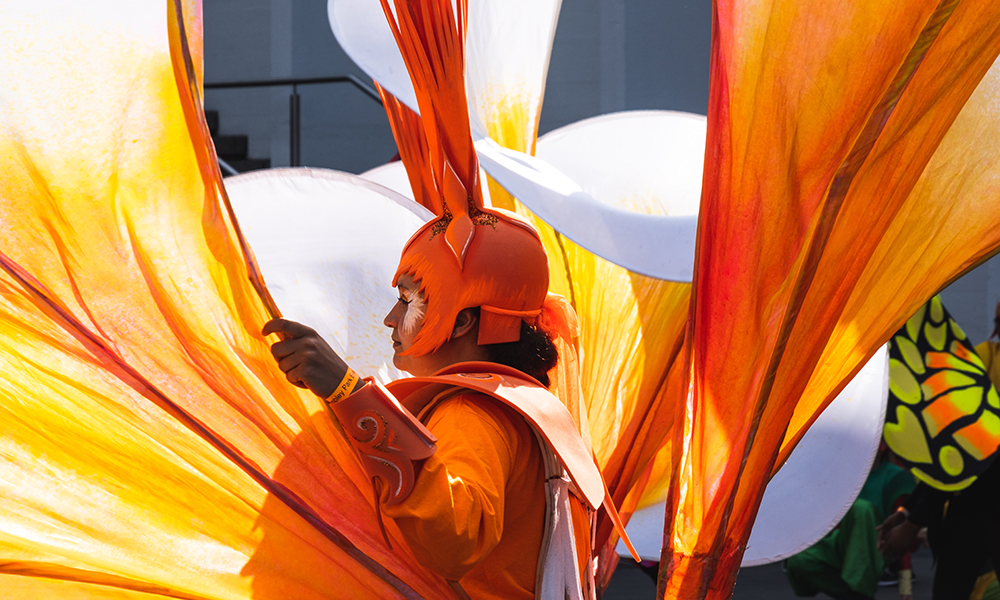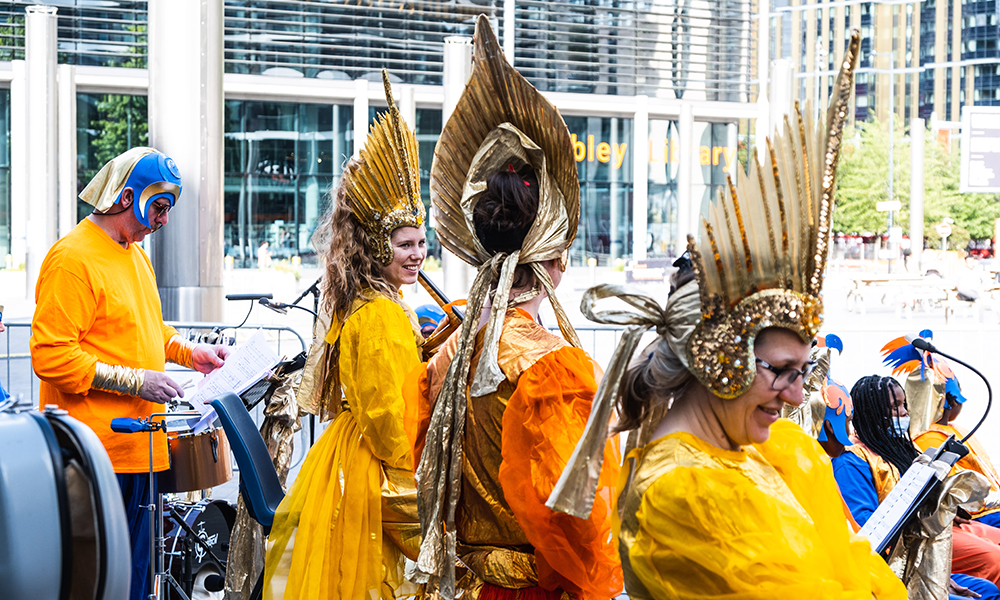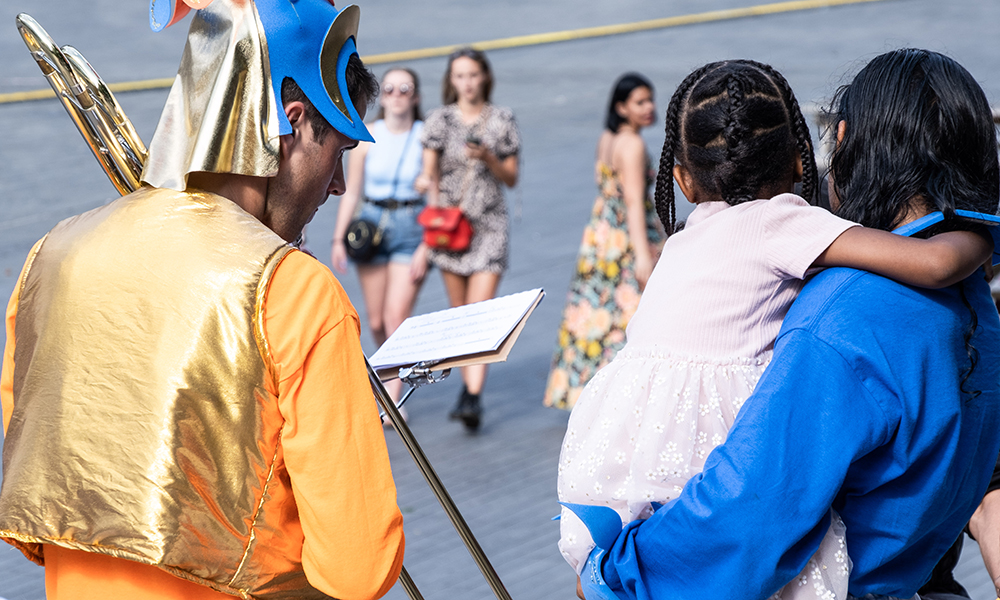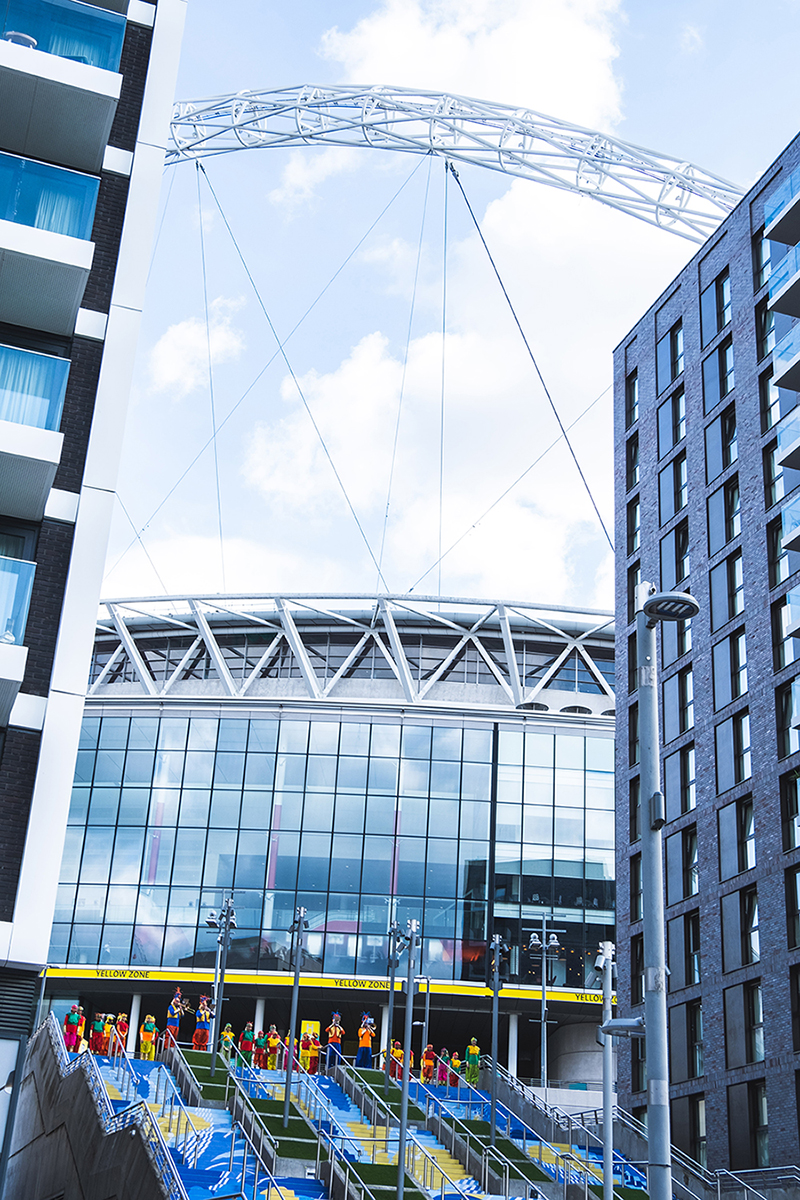 ---
Dream Feel - The Events Pad
Created by BitterSuite, Yasmin Nicholas and musicians from the RPO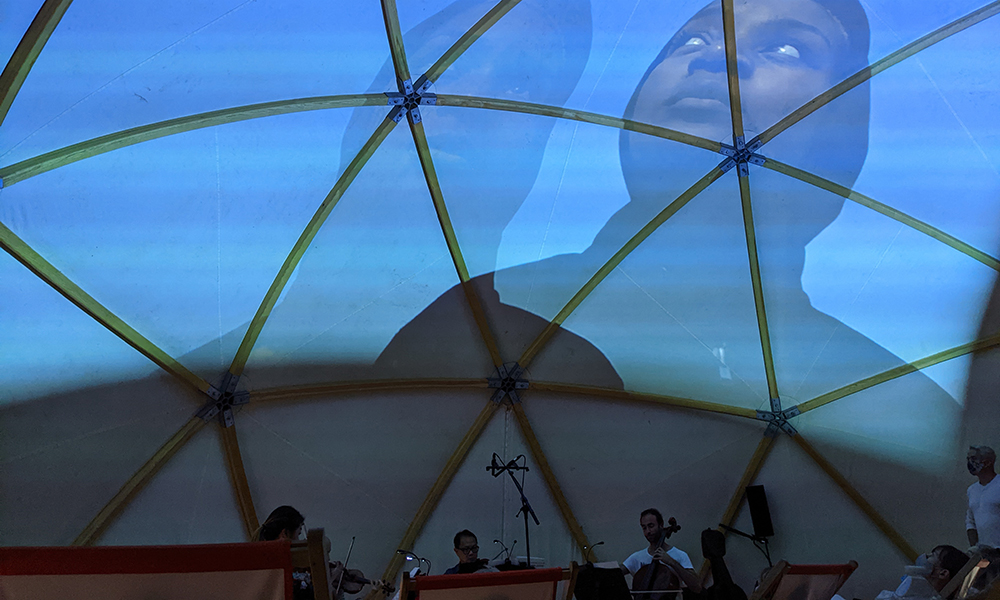 "Wemba's Dream was a heartwarming celebration of togetherness, art and Brent. A beautiful weekend and a convergence of creative worlds in one spot. We felt lucky to be involved and to shine a spotlight on Yasmin Nicholas' work, an exciting and emerging local artist."

BitterSuite
---
When I Wake - The Olympic Steps
Created by FUBUNATION and musicians from the RPO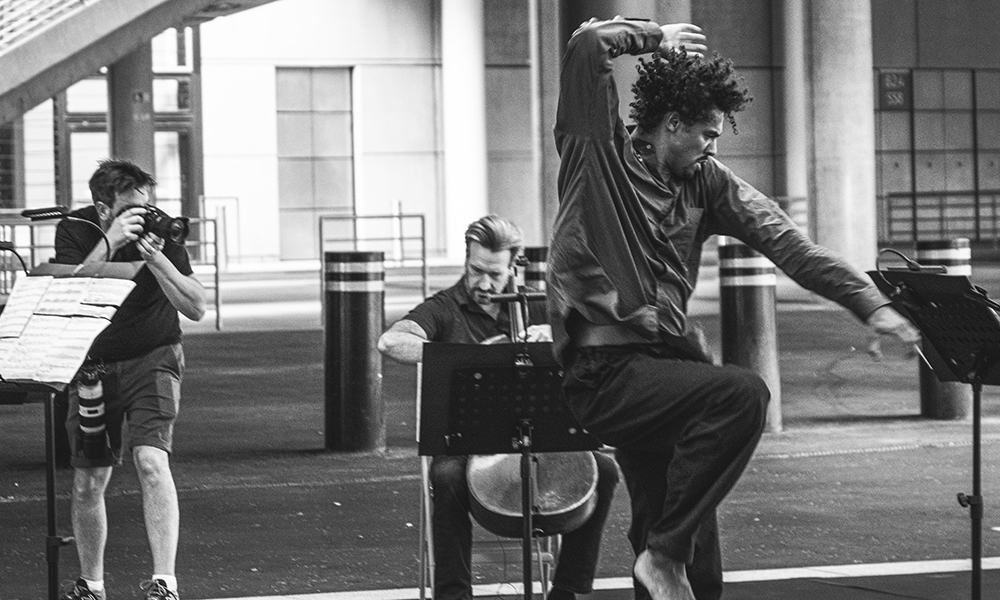 "Wembas dream was a chance for our organisation FUBUNATION to reimagine the relationship between dance and music. Along with RPO musicians we wanted to bring the elements of sound accompaniment to the forefront along with our medium of movement, a sight rarely seen. Despite the challenges presented to us through organising during the ever changing circumstances of the pandemic and the negotiation of collaboration we were able to create something that we can all be proud of. As proud Brent natives this project was important for us to shine a light on the talent and potential we hold within our borough."

FUBUNATION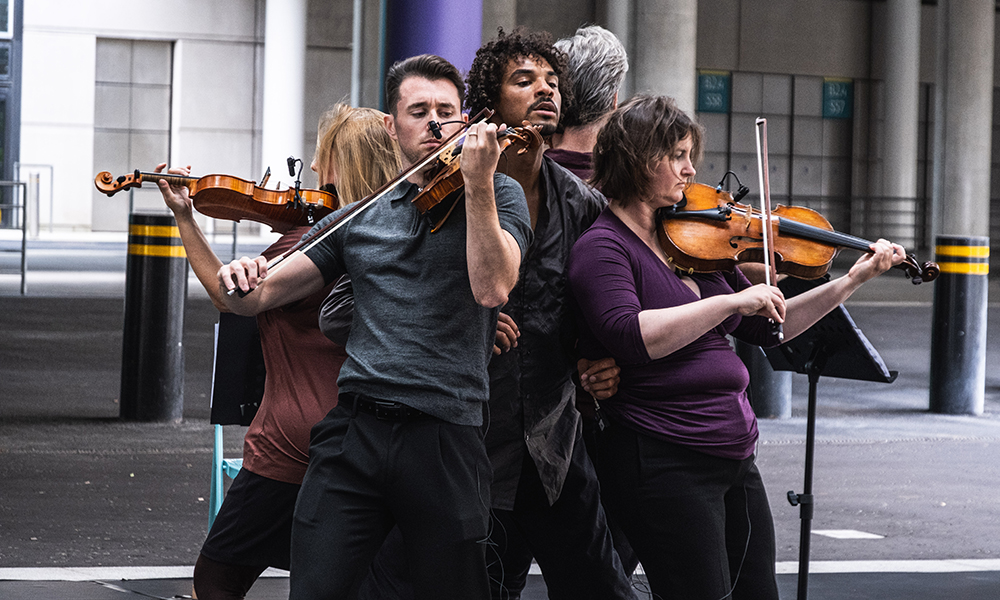 ---
Dreaming Well - Retail Square
Created by Word Up and musicians from the RPO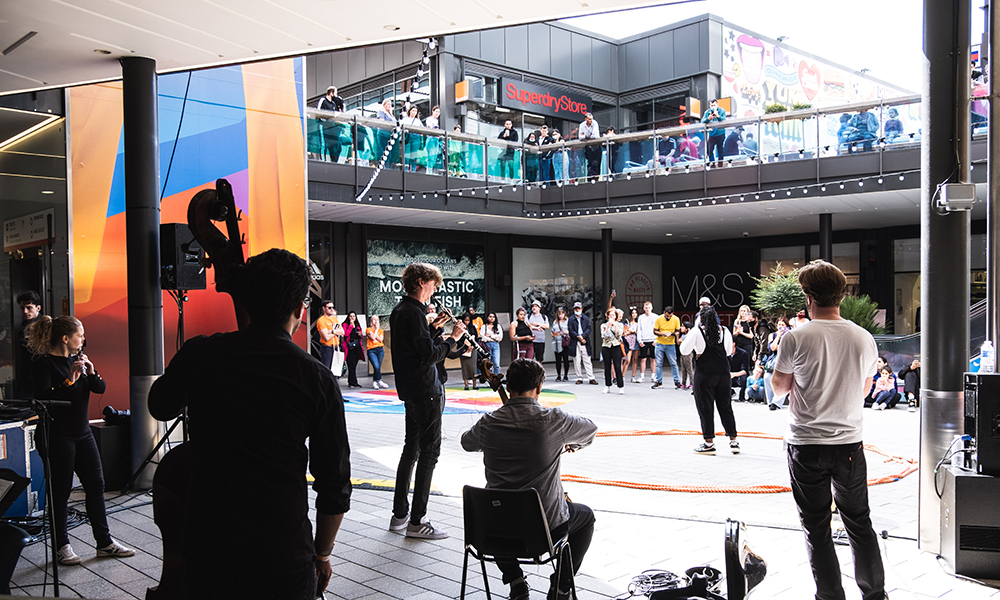 "We expected the RPO musicians to be exceptionally talented, and they didn't disappoint. What we didn't expect was for them to be so humble, friendly, open, and invested in the project. The collaborative creation exercise was endlessly fun. Together we found a way to not just have "words and a backing track", and instead bought the best out of each other to find interactivity and synchronicity. Time and time again we had moments as poets in this project where it felt surreal and magical to be working with artists of this calibre. We're incredibly thankful for the opportunity, and hope that we can find more ways to co-create in the future. We're proud of what we made together, in what felt like an amazingly complementary union."

WordUp
---
All photos: Tim Lutton, Royal Philharmonic Orchestra