Michael Petrov performs Tchaikovsky
Thursday 31 May 2018, 7.30pm
TCHAIKOVSKY Romeo and Juliet Fantasy Overture
TCHAIKOVSKY Variations on a Rococo Theme
SIBELIUS Symphony No.2
Rory Macdonald Conductor
Michael Petrov Cello
Royal Philharmonic Orchestra
---
Sombre strings descend into crashing percussion before giving way to the Romantic, lilting theme of Shakespeare's play in Tchaikovsky's ever-popular Romeo and Juliet Fantasy Overture.
Joining the Orchestra for another of Tchaikovsky's great masterpieces is cellist Michael Petrov, who performs the elegant and charming Variations on a Rococo Theme. Technically demanding but light-hearted, the cello solos resonate throughout the piece and are considered to be Tchaikovsky's homage to Mozart.
​Sibelius' Symphony No.2 evokes the expansive, glacial landscape of his native Finland. From an anguished slow movement to a finale of furious passion, this piece climaxes in a flourish of exhilarating heroism.
Here's a sneak preview of what audiences can expect from Michael Petrov...
---
Ticket information
Tickets: £25.50, £22.50
Groups, students and under 16s discounts available
Booking fees may apply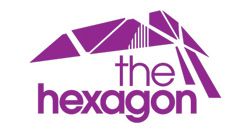 Reading The Hexagon
Queen's Walk
Reading
RG1 7UA
0118 960 6060
www.readingarts.com/thehexagon