Kingdom Hearts Orchestra - World Tour
Friday 24 March 2017, 8.00pm
Aurelian Zielinski Conductor
Royal Philharmonic Concert Orchestra
---
From Hollywood to Westminster, from the Champs Elysée to the Marunouchi, the first official symphonic concert of Kingdom Hearts is set to enchant the world starting 10 March 2017 in Tokyo and tours the world henceforth.
Uniting the worlds and characters of Final Fantasy and Disney to create a brand new thrilling mythology, Kingdom Hearts follows the adventures of Sora, Goofy and Donald as they rescue their friends and the whole world. With two major games, Kingdom Hearts I and II, released on PlayStation 2 (and re-released in HD on PlayStation 3), and six spinoff games over multiple platforms, the saga has touched millions of fans around the globe.
A world-class professional orchestra will perform a selection of the best and most beloved music from the original soundtrack of the whole saga. The concert will feature more than seventy musicians onstage, with amazing HD video cinematics supervised by director Tetsuya Nomura himself.
The long awaited official orchestral concert is about to start, so prepare to unleash again the power of the Keyblades and don't miss this new adventure and experience!
---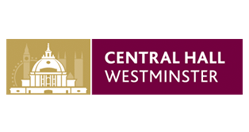 Central Hall Westminster
Storey's Gate
London
SW1H 9NH