Spotlight Series at Home: Wind
Thursday 11 March 2021, 6.00pm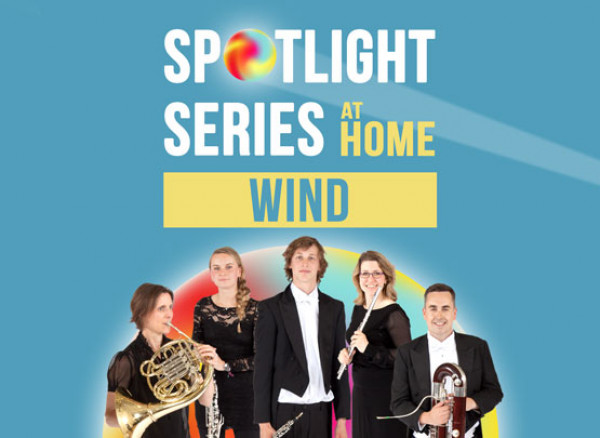 DVOŘÁK Wind Serenade
MENDELSSOHN, arr. Sheen Konzertstück No.2
TAILLEFERRE Arabesque
KOVÁCS Homage to Richard Strauss
R. STRAUSS Suite for Winds
Wind of the Royal Philharmonic Orchestra
---
The many different instruments of the wind section provide an enormous range of different sonorities, making for some glorious combinations in this delightful streaming performance. Dvořák's Wind Serenade manages to sneak in a couple of string players to the ensemble and combines rustic folk elements with marches, dances and a sprightly finale. Music from Mendelssohn and French composer Germaine Tailleferre show off the clarinet's rich tones and wide range, in which Tailleferre's charming Arabesque showcases the instrument with a simple but captivating melody. Kovács' Homage to Richard Strauss complements Strauss' Suite for Winds, a piece which shows off the colours and textures of each instrument in the programme's conclusion.
Read our Composer Spotlight feature on Germaine Tailleferre.
---
Ticket information
Free to view for five days on our YouTube channel from Thursday 11 March, 6pm.