Spotlight Series: Strings
Wednesday 17 March 2021, 1.15pm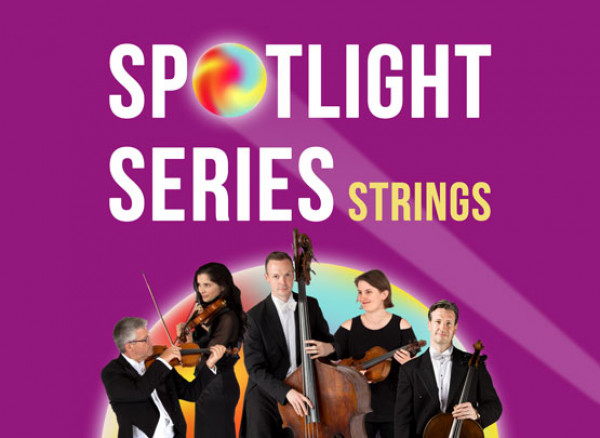 MONTGOMERY Starburst
MENDELSSOHN String Symphony No.10
GRIEG Holberg Suite
ELGAR Sospiri
BRITTEN Variations on a Theme of Frank Bridge
Duncan Riddell Director/Violin
Strings of the Royal Philharmonic Orchestra
---
The final concert in this spring Spotlight Series gives the strings of the Royal Philharmonic Orchestra their chance to shine with a selection of well-loved pieces. American composer Jessie Montgomery's energetic Starburst combines fleeting melodies with exploding gestures and a variety of changing musical colours. Mendelssohn's String Symphony No.10 displays a touch of his sensitive style, while Grieg's popular Holberg Suite is supremely crafted based on eighteenth-century dance forms. Elgar's moving and lyrical Sospiri (Italian for 'sighs') shows the composer at his best, and Britten's landmark theme and variations presents a musical portrait of his first composition teacher, Frank Bridge, based on a poignant melody by the elder composer.
Discover more about the music featured in this series here.
---
Ticket information
Ticket prices are £20 Stalls and £15 Gallery (booking fees apply).
We would like to reassure you that every measure has been taken to ensure your experience at our events is as safe and comfortable as possible, and invite you to click here to find out more about your safety at Cadogan Hall (including information about face coverings).