Beethoven: Celebrating 250 Years
Saturday 14 March 2020, 7.30pm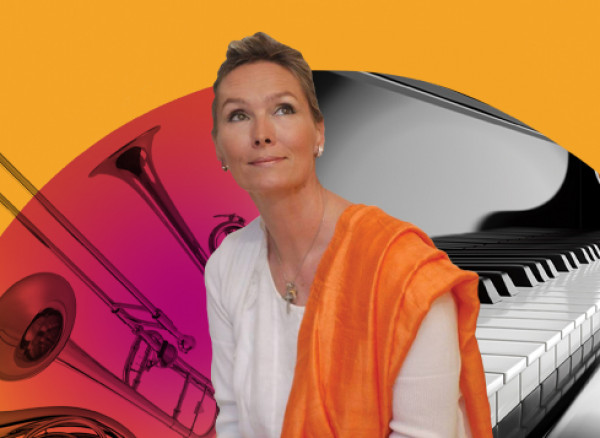 BEETHOVEN Fidelio: Overture
BEETHOVEN Piano Concerto No.2
BEETHOVEN Symphony No.6, 'Pastoral'
Pierre Vallet Conductor
Elizabeth Sombart Piano
Royal Philharmonic Orchestra
---
WHO'S ON STAGE
Elizabeth Sombart is the multi-award winning pianist, famed for her spirited understanding of Beethoven's piano music. To celebrate 250 years since Beethoven's birth, Sombart has recorded a series of his works with French conductor Pierre Vallet and the Royal Philharmonic Orchestra, culminating in this highly anticipated tour.
WHAT TO EXPECT
Expect an adventurous spirit! The Overture to Beethoven's Fidelio is a lively curtain-raiser in this charming concert that celebrates 250 years since the birth of this great composer.

The concert continues in high spirits with Beethoven's triumphant Piano Concerto No.2 and climaxes with Beethoven's Symphony No.6, 'Pastoral'; transporting us to pastures green with its vivid depictions of country life. Beethoven's love for nature shines through in this characterful work, with a spine-tingling and uplifting final movement that symbolises the calm after the storm.
Plus! Take home the music you hear and meet Elisabeth Sombart in person during a special meet & greet and CD signing in the interval. 
---
Ticket information
£16 - £32