A new music academy for Brent
Do you know a young person who excels – or has the potential to excel – in music performance or creation? Or a young person who shows an aptitude or interest in the non-performing side of the industry?
Designed and delivered with local partners, Brent Music Academy is a new initiative providing professional-level training and opportunities for young people passionate about making music in any genre or style, or with interests in music production, business or administration.
Following a five-week pilot test term in summer 2022, the Academy is currently evaluating and refining the model of activity. Read on for more general information about the Academy plans, and check back soon for updates on next steps and opportunities.
Who is it for?
The Academy will run in two 'pathways' depending on interest:
The Performance Pathway is designed for young people who sing, play an instrument or compose their own music, working in any genre or style, with a passion for collaborating and performing with others. Eventually, this Pathway will cater for 8-19 year olds referred by a professional and excelling in their current music activity. Participants will work in groups divided by age and/or talent, and will meet a wide range of professional musicians, composers and facilitators from a range of backgrounds.
The Industry Pathway will explore non-performance elements of the music industry, which might include audio engineering, music production, marketing, talent promotion, event management, programming, or any other related fields. Participants will range in age from 14-19 years old, and demonstrate interest and/or experience in the non-performance sides of the industry. Sessions will cover a range of topics, and be led by working industry professionals.
Young people with an interest across performance and industry are welcome to take part in both Pathways.
Opportunities for younger (ages 4-7) and older (ages 19-25) students demonstrating exceptional potential will be developed as the Academy grows.
Entry requirements
There are no formal entry requirements, though young people should consider their skills and interests against the criteria listed in the example referral form below to see if the Academy will be a good fit for them.
While the academy is open to all young people regardless of genre, background, or prior experience, it will cater for participants expressing a keen interest in the music industry, who are looking for additional opportunities to stretch themselves. All Academy students will be expected to continue their existing musical training and commitments in addition to Academy activity.
Structure
The Academy is designed as weekly term-time sessions on weekends, with intensive project opportunities during school holidays. Regular attendance is expected, to make the Academy as useful and meaningful as possible.
What does it cost?
There is no cost for attending the music academy during the pilot phase.
Next steps
Check back for next steps regarding dates for upcoming Academy activity, or register interest by emailing This email address is being protected from spambots. You need JavaScript enabled to view it.
View the example referral form below:
If you have any questions at all you can contact the RPO Resound team by emailing: This email address is being protected from spambots. You need JavaScript enabled to view it.
Thank you to our supporters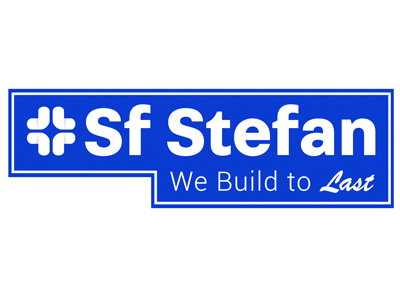 The Brent Music Academy Pilot Phase is generously supported by Sf Stefan Civil Engineering. With additional support from The Royal Philharmonic Orchestra, Brent Music Service, The Radcliffe Trust, The Edward Harvist Trust, The Hobson Charity, Garrick Charitable Trust.
Partners

Find out more about the Royal Philharmonic Orchestra
Find out more about Brent Music Service
Find out more about Brent Council
Find out more about Young Brent Foundation
Find out more about Brent Black Music Co-op
Image credits: ICMP, Umi Nur