The musicians of the Royal Philharmonic Orchestra want to keep music-making alive during these challenging times. Watch out for online updates in the coming weeks including videos, online premieres, our card game, podcasts and quizzes.
NEW THIS WEEK: RPO Trumpets and guests perform Amazing Grace
Continuing with our series of #RPOatHome videos, Adam Wright (RPO Sub-Principal Trumpet) introduces a moving and uplifting performance of the well-loved hymn, Amazing Grace, arranged by Tom Watson. The RPO trumpets (Mike Allen, Adam Wright and Toby Street) are delighted to be joined by special guest and distinguished musician John Wallace CBE, as well as fellow RPO player, Matthew Knight.
Watch this via the video player on this page or watch this via the RPO at Home YouTube playlist.
Check #RPOatHome for more videos on our Facebook, Instagram and Twitter pages too.
Introducing STROKESTRA® at Home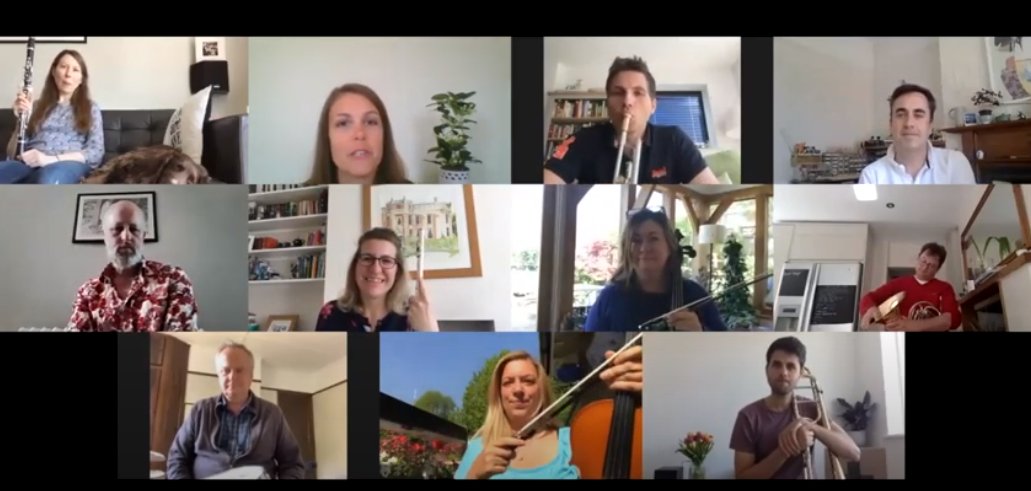 Our Community and Education team have put together a special series of weekly videos featuring fun, music-based activities for you to have a go at from the comfort of your own homes. Find out more about the STROKESTRA® at Home series here.
Shostakovich's Symphony No.7, 'Leningrad'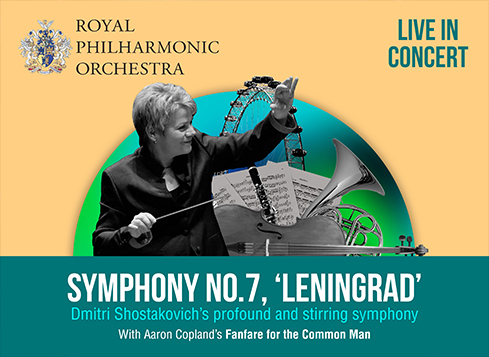 Thank you to all who watched our 48-hour online concert premiere.
You can still download a PDF of the official programme here.
Listen to RPO Extra Podcasts and RPO recordings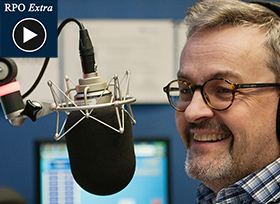 Tune into the latest and all previous episodes of our podcast series RPO Extra.
To listen to these podcasts and RPO recordings on Spotify and iTunes, just search Royal Philharmonic Orchestra under Artist or Podcasts.
Here's a special #RPOatHome playlist we have curated this week.
Play Orchestral Scores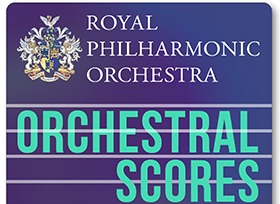 Alleviate the boredom of social distancing and get to know the RPO's musicians with the Orchestra's own take on a popular card game.
Go to our Facebook, Instagram and Twitter, where we will be posting two new player cards each week. Like, share (with #RPOatHome) and collect our unique Orchestral Scores cards. Comment on our rankings and compare cards against each other on five key categories to see which players top the bill. Download them all to your device to play with friends and family!
Remember: If your card has a higher score for that category, you win your opponent's card. The player with the most cards wins.
Download the PDF of the first set of 10 cards here!
Download the PDF of the second set of 10 cards here!
#RPOatHome Quiz

Try the new #RPOatHome online weekly quizzes now. They're fun, quick and easy to play.
Test your orchestral knowledge and pit your wits against your computer or smartphone.
QUIZ 8 Play Now
QUIZ 7 Play Now
QUIZ 6 Play Now
QUIZ 5 Play Now
QUIZ 4 Play Now
QUIZ 3 Play Now
QUIZ 2 Play Now
QUIZ 1 Play Now
RPO Phone Buddies

Keep in touch with RPO musicians from the comfort and safety of your own home, by signing up to the RPO Phone Buddies scheme! Email This email address is being protected from spambots. You need JavaScript enabled to view it. for more information.
Keep coming back here to see what's coming next from #RPOatHome. Stay safe and well.