Whilst we are sadly still unable to perform our usual schedule of live performances for you, the musicians of the Royal Philharmonic Orchestra are committed to keeping music-making alive in a great variety of entertaining ways. With solo and ensemble videos, online premieres, podcasts, card games, quizzes and more, why not enjoy just some of the highlights of #RPOatHome below?
Plus, follow us on our social media channels (YouTube, Facebook, Instagram and Twitter) for more!
Spotlight Series at Home: Conducted by Barry Wordsworth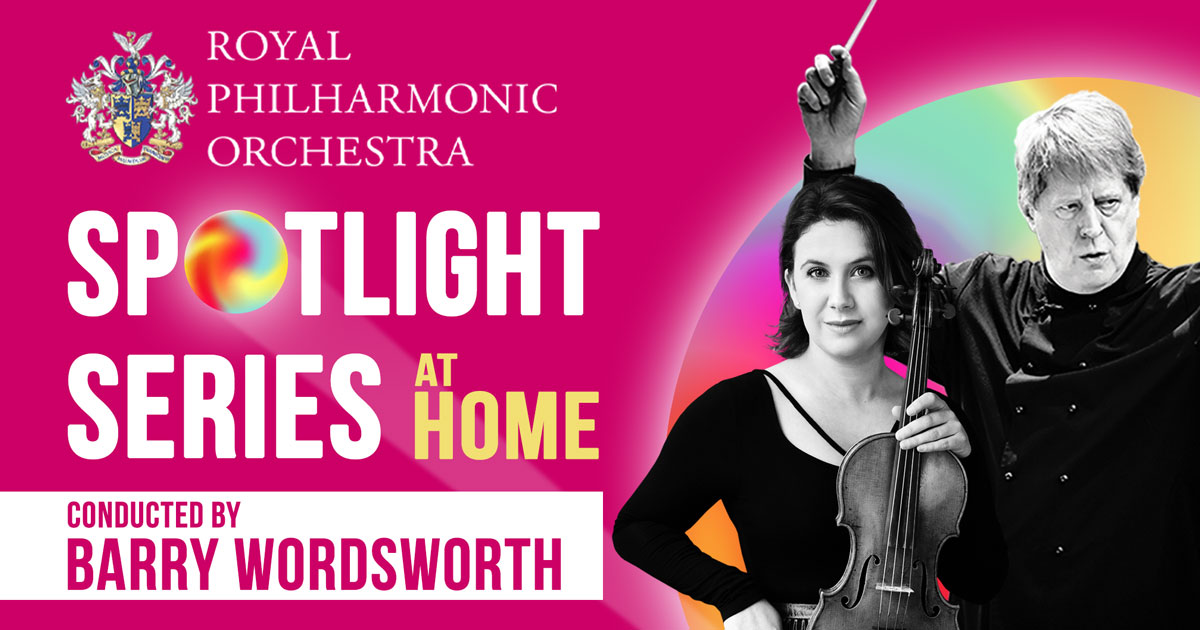 Soloist Chloë Hanslip plays Mendelssohn's electrifying Violin Concerto in our latest streaming concert from Cadogan Hall, and Barry Wordsworth conducts Britten's colourful music for ballet, Plymouth Town. Available to watch until 22 July.
Click here to find out more and stream free of charge.
Watch Spotlites on Facebook
Our Spotlites Series is a series of videos exclusive to our Facebook community that feature music from our socially-distanced Spotlight Series at Cadogan Hall, filmed either to a small audience or behind closed doors. Each bite-sized Spotlite episode airs on a weekday lunchtime and features one piece of music or one movement from these performances.
We launched our Spotlites series with a performance of George Walker's moving Lyric for Strings. This seven-minute piece was filmed on Remembrance Day 2020. Watch each edition of Spotlites here.
RPO at Home video: Jonathan Ayling plays Bach's Air on the G String

Sit back and relax with Bach's string masterpiece, played by Co-Principal Cello Jonathan Ayling.
Watch this via the RPO at Home YouTube playlist.
Check #RPOatHome for more videos on our Facebook, Instagram and Twitter pages.
WATCH NOW: The Young Person's Guide to the Orchestra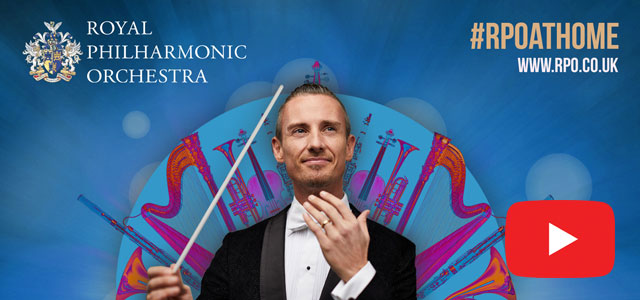 Following its online premiere in August, enjoy our grand and glorious finale of Benjamin Britten's Young Person's Guide to the Orchestra, narrated and conducted by Alexander Shelley, Principal Associate Conductor of the RPO.
This special performance of Britten's lively fugue and variations introducing the instruments of the orchestra, based on a memorable theme by Henry Purcell, features a brand new narration and the full Royal Philharmonic Orchestra coming together digitally from their own homes. Watch the full performance here and find out more about the sections in the Orchestra with our series of Variation videos on our dedicated page.
Watch Britten's Young Person's Guide to the Orchestra
STROKESTRA® at Home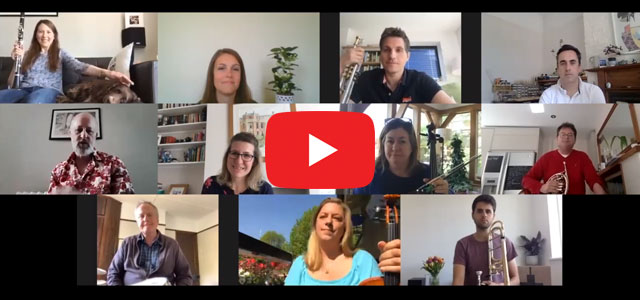 Our Community and Education team have put together a special series of videos featuring fun, music-based activities for you to have a go at from the comfort of your own homes. Find out more about the STROKESTRA® at Home series and watch all the videos here.
Click here to learn more about our award-winning STROKESTRA® programme.
Listen to RPO Extra Podcasts and RPO recordings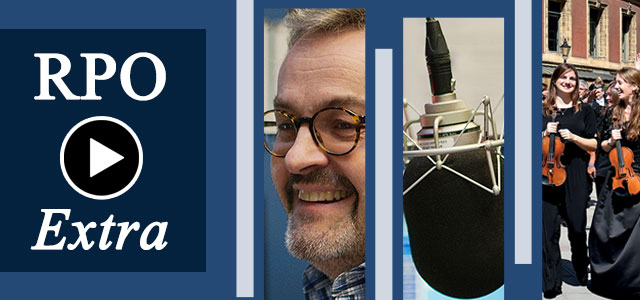 RPO Extra is a podcast series performed and curated by the Royal Philharmonic Orchestra and BBC Northampton's John Griff offering insights into the people behind the music. Tune into the latest and all previous episodes of our podcast series RPO Extra.
In Episode 10, our final podcast in the series, John Griff talks with RPO Resound leaders about the benefits for young participants from our online workshops during lockdown, and RPO Managing Director James Williams discusses the present and future role of the Orchestra in the Arts re-emerging post COVID-19.
There are also a wide variety of RPO recordings available to listen to via Spotify and iTunes. To listen to these recordings and the podcast, just search Royal Philharmonic Orchestra under Artist or Podcasts.
Play Orchestral Scores and Composer Scores
Alleviate the boredom of social distancing and get to know the RPO with the Orchestra's own take on a popular card game.
Orchestral Scores introduces you to twenty of our musicians. Who gets to play all the singable melodies and great solos? Who has the hardest job transporting their instrument around? And who gets to sit closest to the conductor's podium? Both Set One and Set Two are available in full – click on the links below to download and play with your friends and family!
See the rules and download the card sets here.
Composer Scores. Why not take the chance to battle it out between a selection of our audience's favourite composers in this special RPO card game. Which composer's music featured in the greatest number of RPO concerts? Who lived the longest? And who scored the most big hits in the Classic FM Hall of Fame 2020? Collect and compare our unique score cards and compare them against each other in five key categories to see who tops the bill.
See the rules and download the card sets here.
Keep coming back here to see what's coming next from #RPOatHome. Stay safe and well.