On Wednesday 23 March the Royal Philharmonic Orchestra's season of Great British Music continued at Southbank Centre's Royal Festival Hall with a programme of works by three closely-linked twentieth century composers - Walton's Symphoy No.1, Britten's The Young Person's Guide to the Orchestra and Shostakovich's Cello Concerto No.1.
Read on to see more photos, reactions and reviews from the evening.
---
Before the concert began, the RPO's Music Director Vasily Petrenko spoke about the ongoing war in Ukraine as a musician with Russian and Ukrainian parentage who grew up in St Petersburg.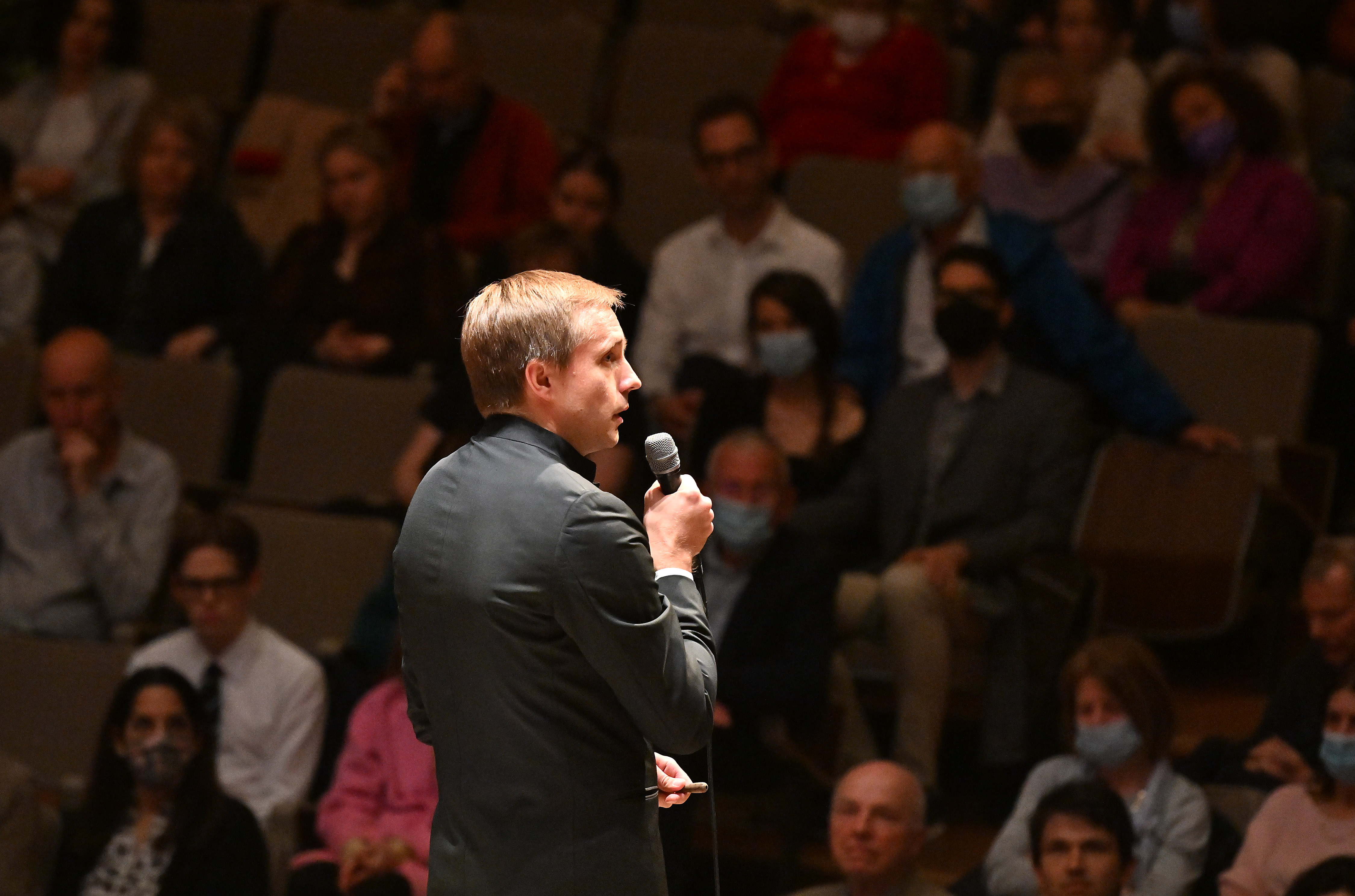 "Music is my life... music is the most international way to communicate heart to heart. To understand music, you don't need to know any actual languages, you can be of any age, gender, race or religion.... Music is something brings us all together in the difficult future that inevitably will form. But to play the music, we need peace. So we have to stop this war, and make peace as soon as possible."

Vasily Petrenko, Music Director, Royal Philharmonic Orchestra
The music began with Britten's The Young Person's Guide to the Orchestra, consisting of a theme and variations on a fugue by Henry Purcell and giving a unique characterisation to each section in the Orchestra.
---
"Every player relished their moment in the sun during Britten's masterly guided tour of the orchestra."
The Telegraph ★★★★
---
Shostakovich's Cello Concerto No.1 followed, featuring the Spanish cellist Pablo Ferrández. Shostakovich met Britten at the London premiere of this Concerto, where they sat together in one of the boxes in the Royal Festival Hall. Shostakovich would eventually dedicate his Symphony No.14 to Britten.
---
"Petrenko's left hand was hypnotic to watch, shaping phrases, highly expressive and fluid. The players responded by giving it their all, thrillingly, elementally."
The Arts Desk ★★★★
---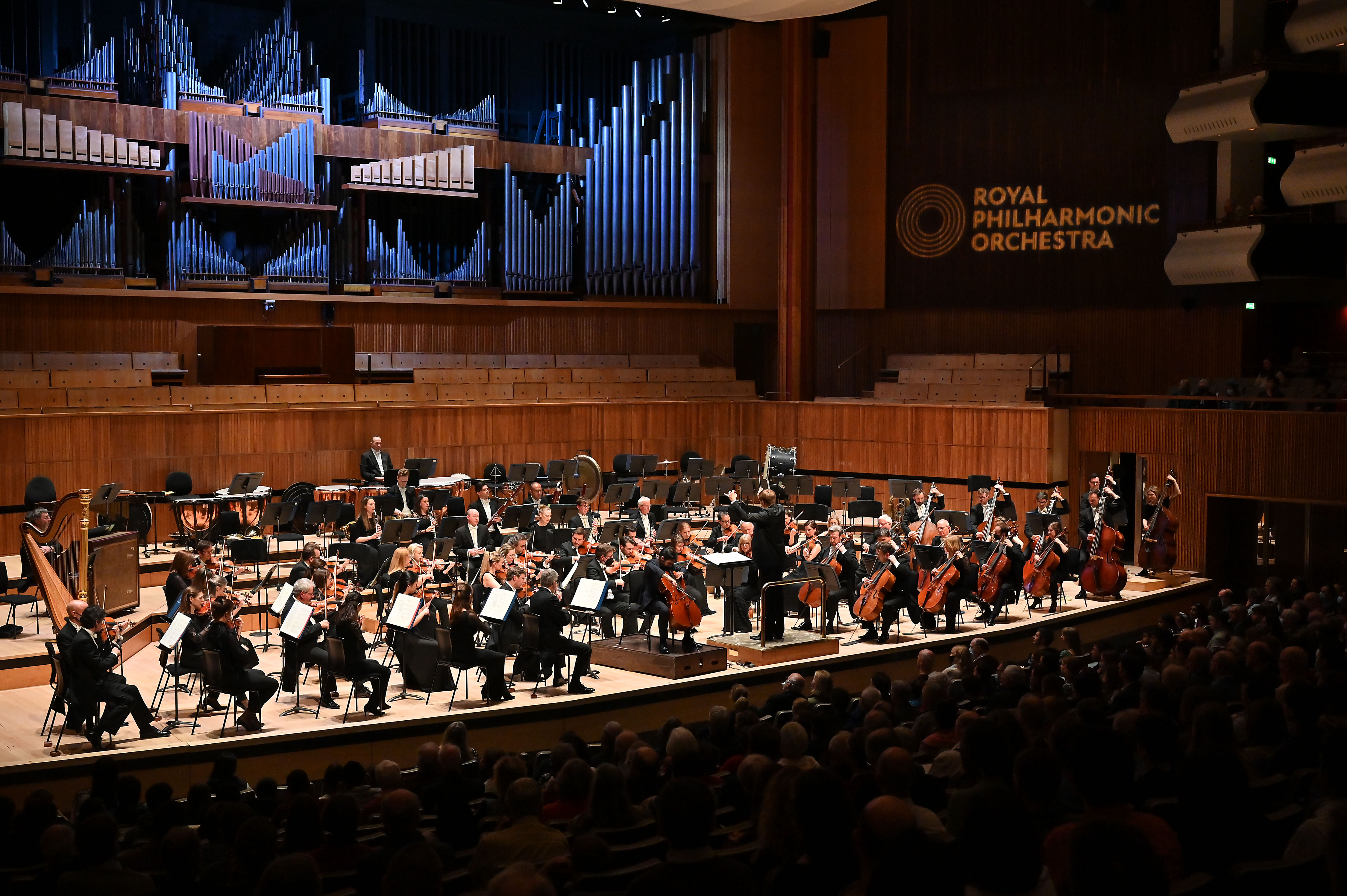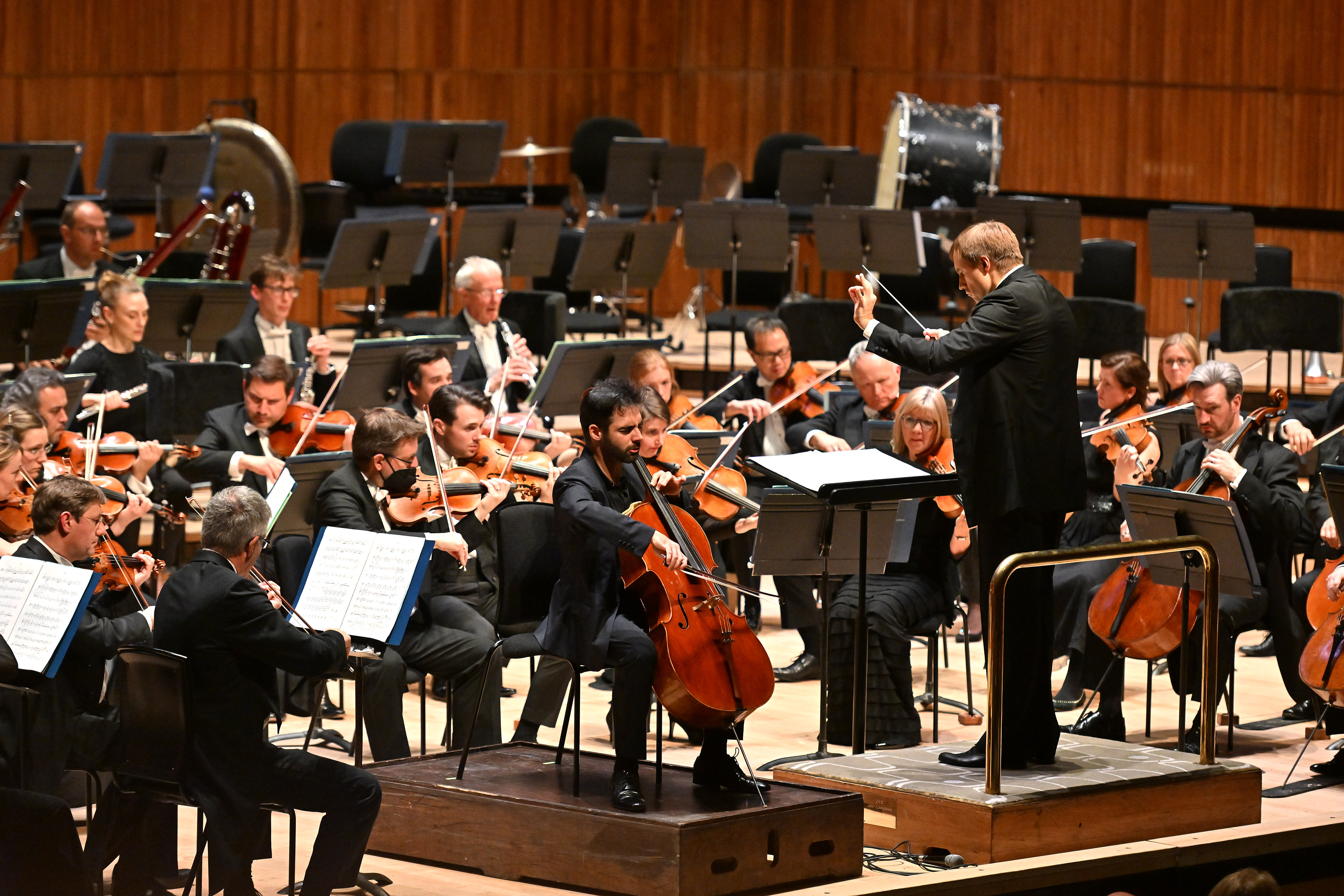 Pablo peformed Pablo Casals' Song of the Birds as an encore before the interval.
The concert closed with William Walton's Symphony No.1. The piece premiered in 1934 without a finale, which was completed in the summer of the following year. Sir Henry Wood said of the full work that it was 'tuly marvellous…it was like a world coming to an end', while Britten's initial reaction was to call it 'dull and depressing'. Britten later came to warm up to Walton, writing to him on his 50th birthday: 'Your music shines out as a beacon in a chaotic and barren musical world'.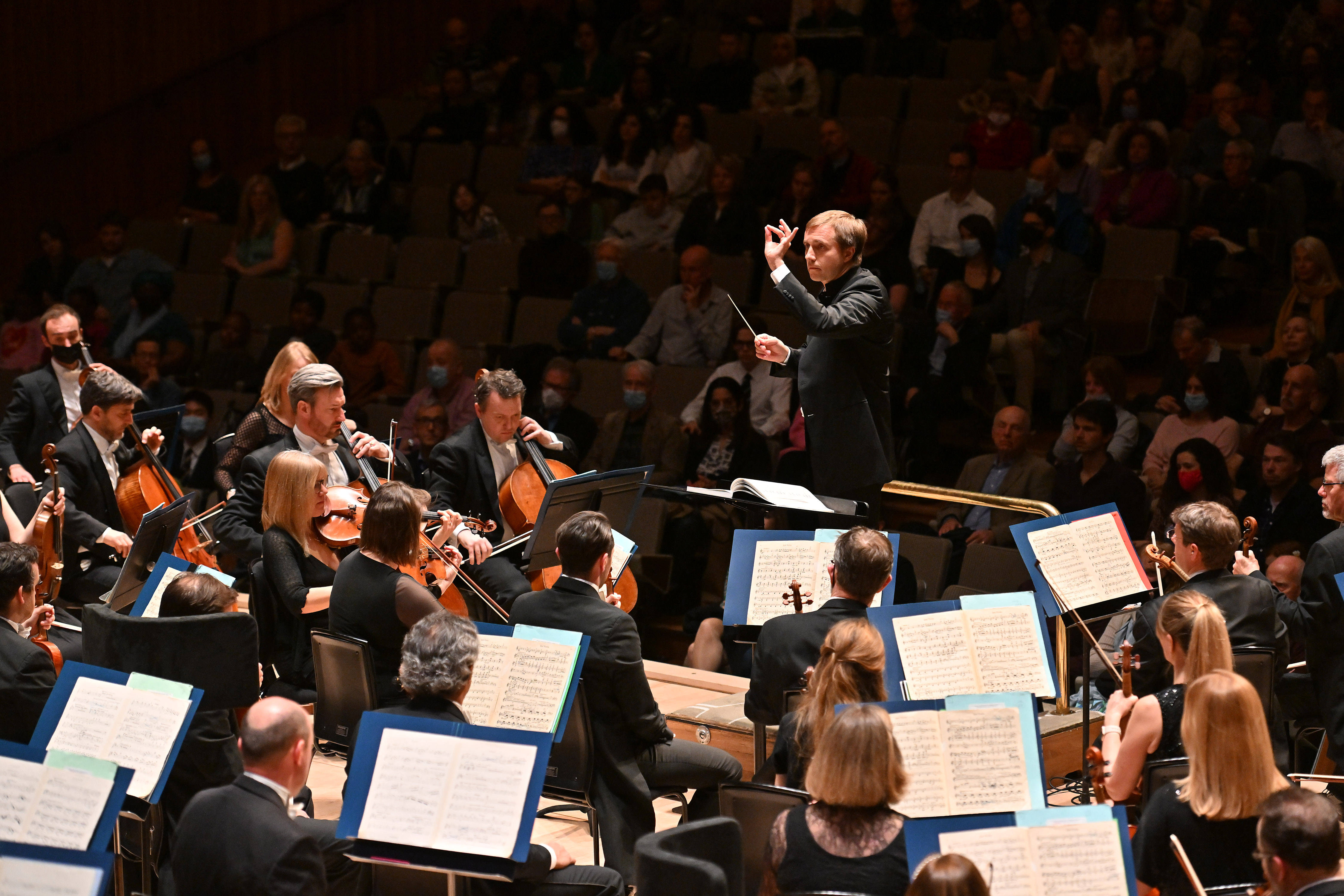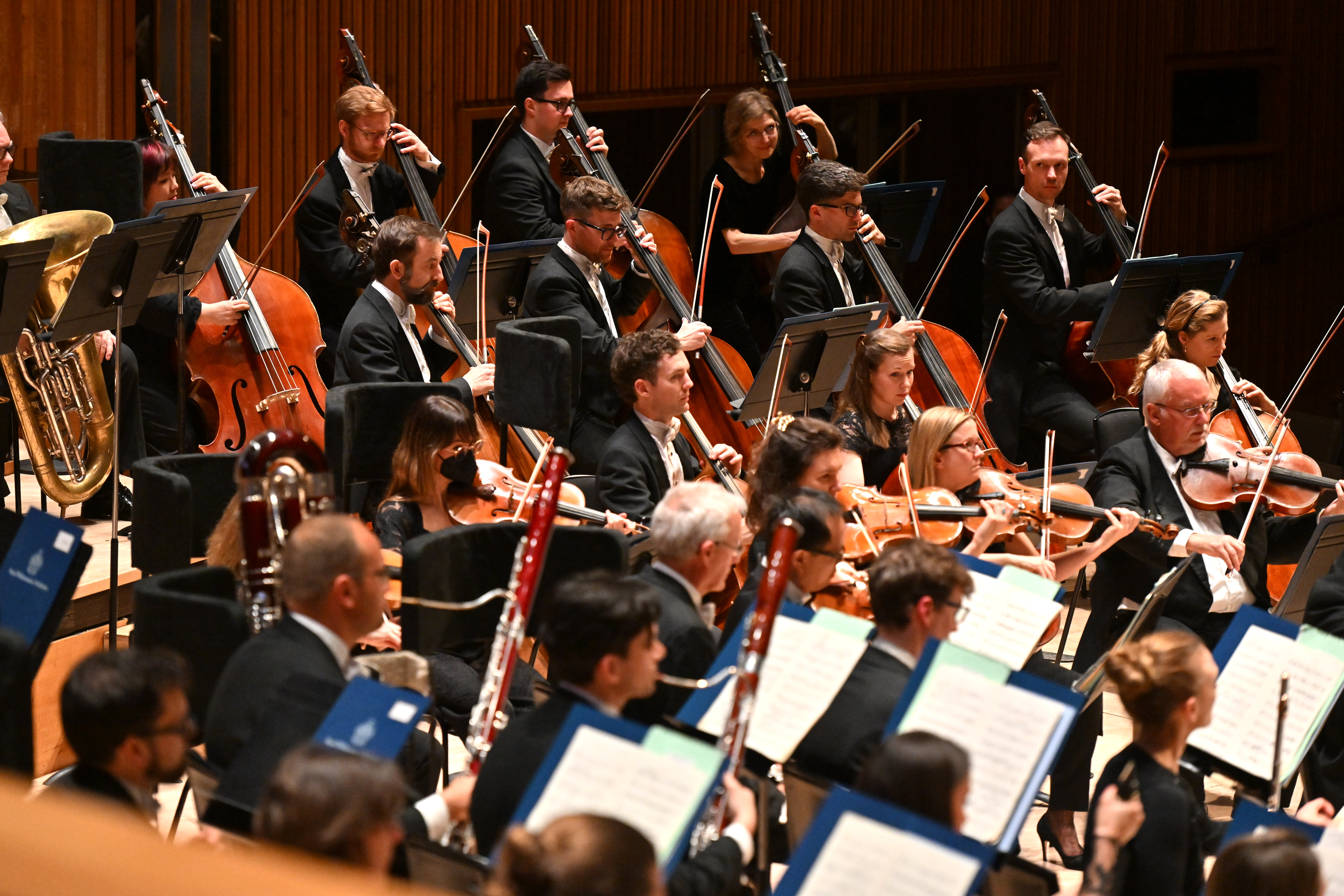 ---
The programme garnered strong reactions from the audience.
Red in tooth and claw and with every nerve ending exposed and tingling, what an absolutely cracking performance of WALTON 1 from Vasily Petrenko and @rpoonline @southbankcentre Timpani probably audible on the north bank…

— Edward Seckerson (@seckerson) March 23, 2022
Lovely to hear @rpoonline at @southbankcentre tonight! I've missed this ? pic.twitter.com/N9y2ptaW1j

— Deb Grant (@djdebgrant) March 23, 2022

---
"Petrenko in Shostakovich is always a special event and this hard-driven performance was no exception."
Bachtrack ★★★★
---
All photos: © Mark Allan
---
As a part of our 75th Anniversary Season, we welcome Vasily Petrenko as our Music Director and look ahead to our Great British Music London season at the Royal Albert Hall and Southbank Centre's Royal Festival Hall.
Celebrating the themes of freedom, hope and adventure within the music of some of the nation's greatest composers, and ushering in a new era for the RPO.