From Wednesday 19 to Wednesday 26 January the Royal Philharmonic Orchestra took up residence in Orlando's Dr Phillips Center for the Performing Arts as part of the celebrations surrounding the opening of the new Steinmetz Hall.
The RPO performed with an array of incredible artists including: Jennifer Hudson, The Royal Ballet, Leon Bridges and Lyle Lovett in a unique series of concerts that formed part of the Orchestra's tour around the USA.
Read on to see some snapshots from the RPO's week in Florida, with highlights from the residency in Orlando:
---
Wednesday 19 January: The Royal Ballet
Dancers from The Royal Ballet and their Principal Guest Conductor Barry Wordsworth performed a programme of Tchaikovsky with the Orchestra.
Dancers Sarah Lamb and Ryoichi Hirano (c) Dr Phillips Center
The curtain call with conductor Barry Wordsworth (c) Dr Phillips Center
RPO players and Royal Ballet dancers pose backstage
Stunning, wonderful evening seeing the Royal Philharmonic and members of the Royal Ballet perform at Orlando's new concert hall, Steinmetz Hall! pic.twitter.com/dOItG7ADiW

— Ben Wszalek (@BenWszalek) January 20, 2022
---
Thursday 20 January: Leon Bridges
Soul singer-songwriter Leon Bridges joined the Orchestra and conductor Edwin Outwater in the second night of the residency.
Leon Bridges in rehearsal (c) Richard Ion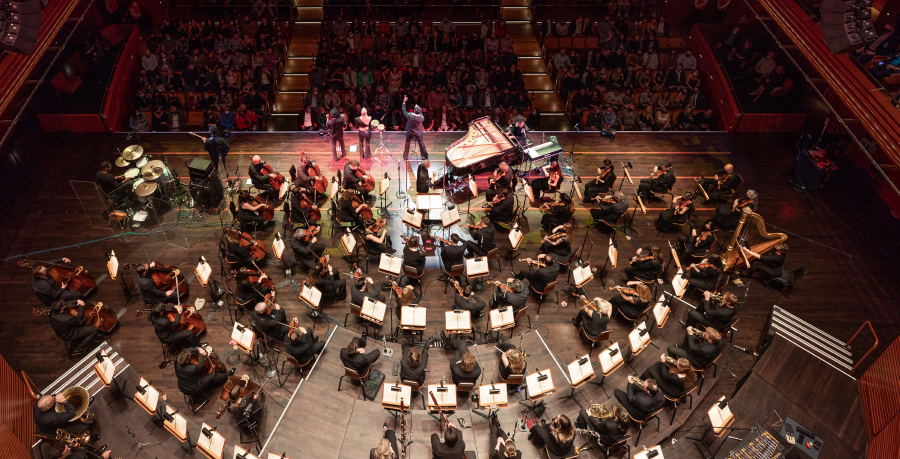 (c) Dr Phillips Center
RPO and guest double basses
DID THE THANG @rpoonline @DrPhillipsCtr ? Octavian Cantilli pic.twitter.com/SMJEwBZEP9

— Leon Bridges (@leonbridges) January 25, 2022
---
Saturday 22 January: Jennifer Hudson
Internationally-renowned singer and actress Jennifer Hudson wowed the audience in a packed-out Steinmetz Hall.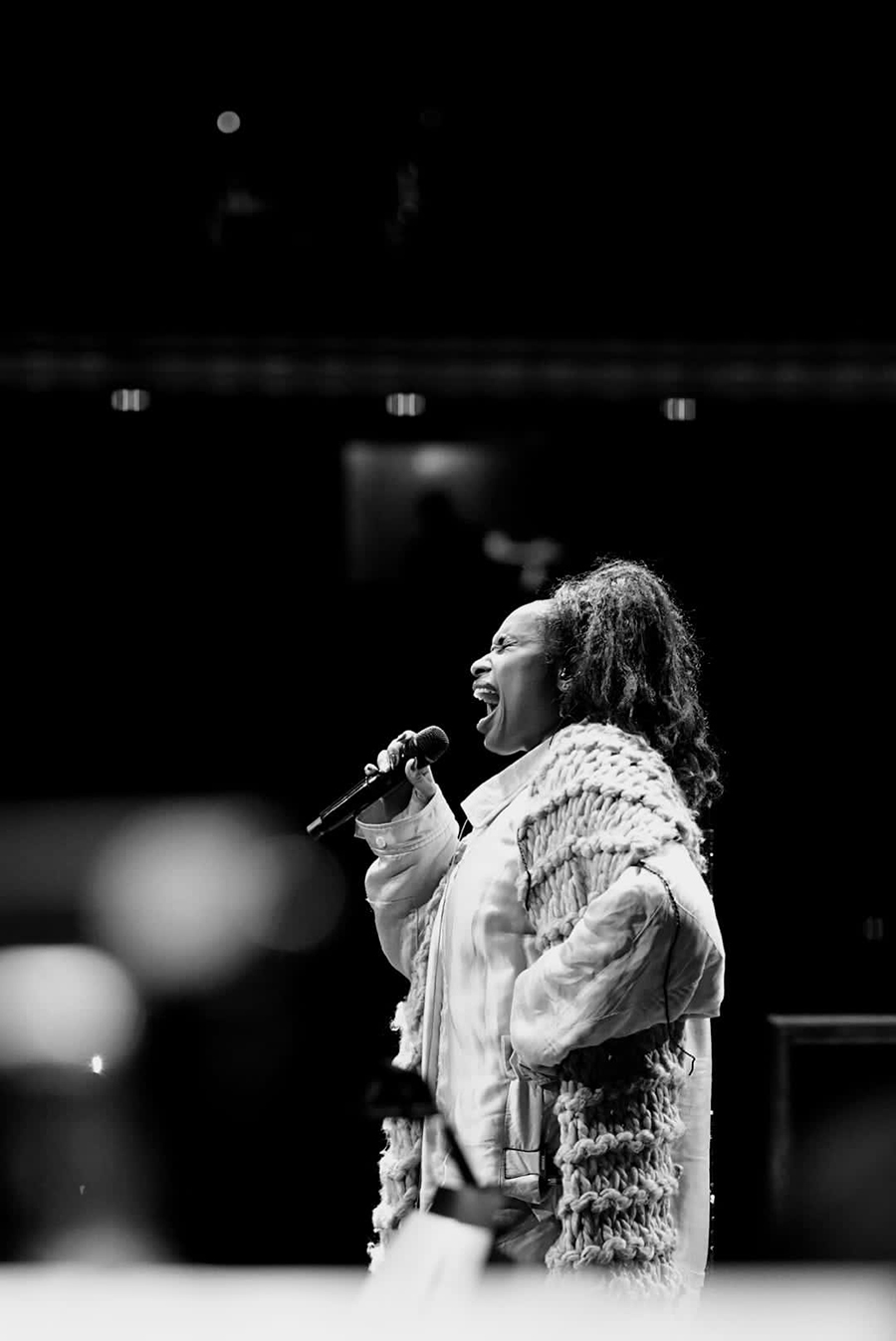 (c) Richard Ion
Two concerts of @rpoonline's residency at the new Steinmetz Hall @DrPhillipsCtr done so far. Tchaikovsky gala with @TheRoyalBallet and Barry Wordsworth. And a great show with @leonbridges conducted by @eoutwater.
Tonight's show is with @IAMJHUD.https://t.co/JYneLKgiXo pic.twitter.com/6FuPyU4ujM

— Richard Harwood (@harwoodonline) January 22, 2022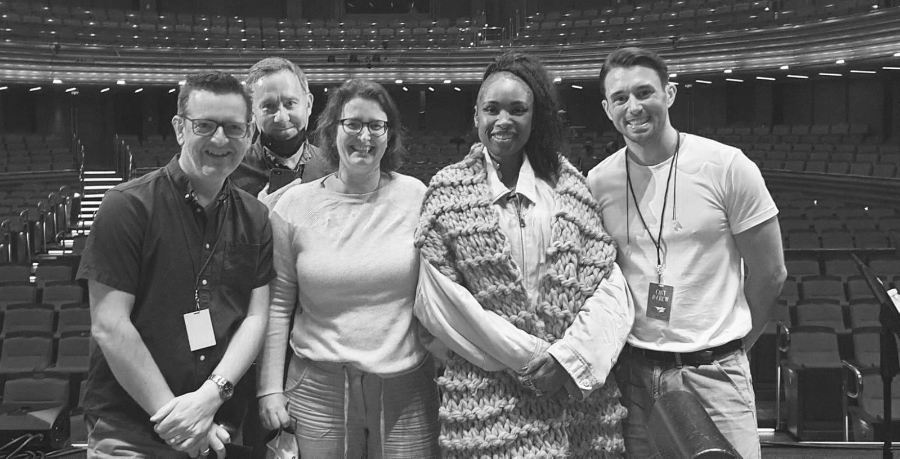 Jennifer and RPO musicians before the concert
Nothing beats singing in front of a live audience, and performing with the Royal Philharmonic was a dream. I'm still basking in the glow from last night and taking it all in. ✨ @rpoonline pic.twitter.com/zBqjz63LkP

— Jennifer Hudson (@IAMJHUD) January 24, 2022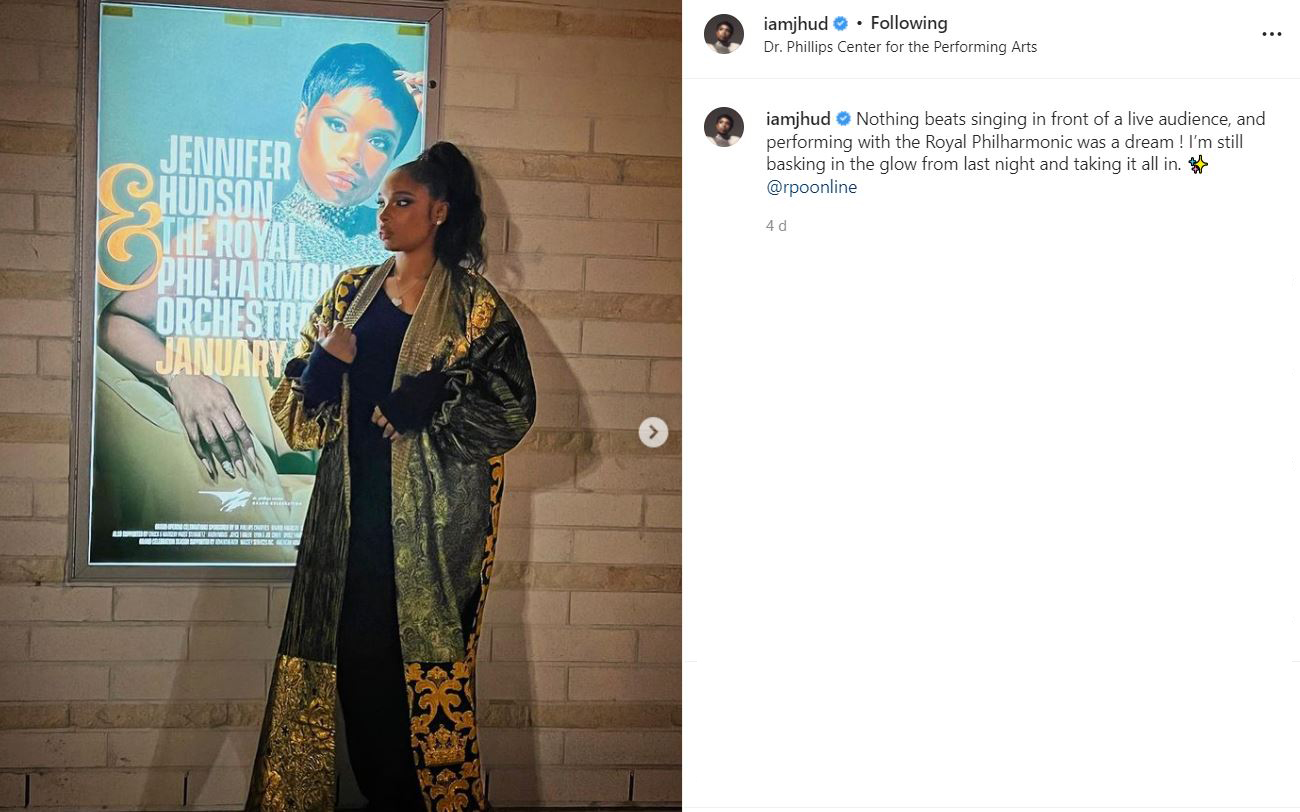 ---
Tuesday 25 January: Lyle Lovett
Country singer and songwriter Lyle Lovett recieved a warm reception at the Dr Phillips Center.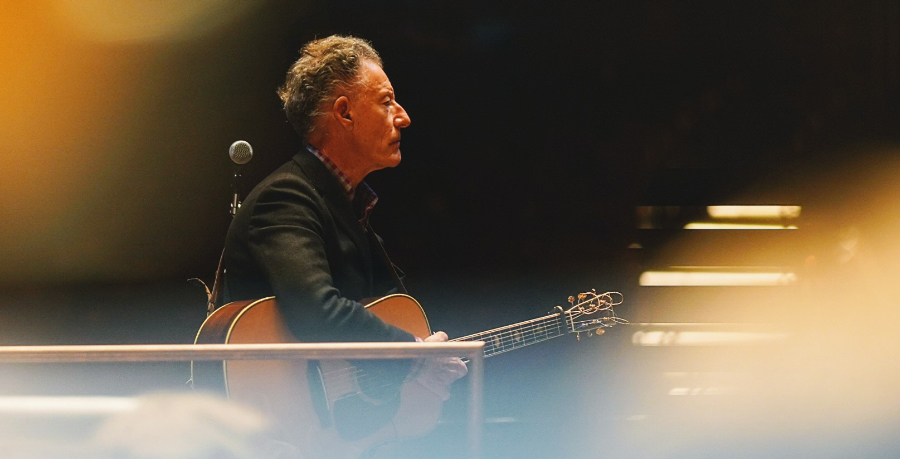 Lyle in rehearsal (c) Richard Ion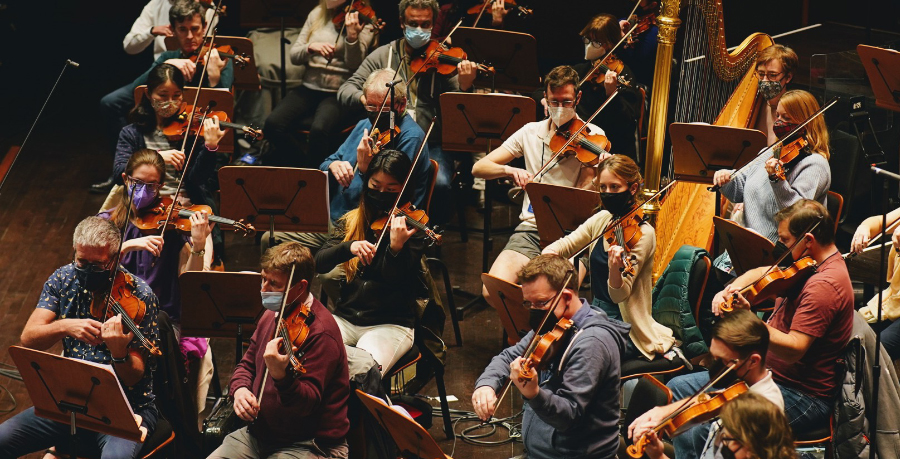 (c) Esther Robinson
---
Wednesday 26 January: Black, Brown and Beige
The RPO joined members of The Jazz Orchestra at Dr. Phillips Center, players from Jazz at Lincoln Center, the Bethune-Cookman University Concert Chorale and vocal soloists including Audra McDonald to peform Duke Ellington's most significant work: Black, Brown and Beige.
"...on Wednesday night, the Dr. Phillips Center wrote a new chapter in the epilogue of Duke Ellington's life with their much-anticipated staging of Ellington's Black, Brown and Beige...

...Last night, nearly 80 years after that Carnegie Hall performance, it finally happened. In Orlando. With Audra McDonald. And jazz musicians from New York's Lincoln Center. And London's Royal Philharmonic Orchestra. Daytona's incredibly talented Bethune-Cookman University Concert Chorale was there too, along with The Jazz Orchestra at Dr. Phillips Center. And it was as momentous and meaningful and beautiful as Ellington might ever have hoped.

The evening opened with extended selections from Ellington's Sacred Music, a collection of works that exquisitely contemplate the role of faith and love in the Black American experience. Carefully curated and sequenced, the varied segments kept audiences swept up in emotion and grandeur all night as soloists, instrumentalists, choral performances, and even a tap dancer (the indefatigable Leonardo Sandoval) took the stage."
---
Beyond the concerts some of players spent some time enjoying the local activities...
Trombones Josh Cirtina, Matt Knight and Rupert Whitehead enjoy a spot of shuffleboarding...
Watching the Los Angeles Lakers vs Orlando Magic game...
...and Guest Principal Trumpet Jason Evans went sky diving!