This year has been anything but ordinary. As the world adjusted to a 'new normal', we continued to find every way possible to share the magic of music with our audience.
There were more opportunities to stream our performances, large and small, and as the year progressed, we found safe ways to perform live. We appeared in front of audiences at 19 different venues across the UK from the Royal Albert Hall to Wembley Park, from Edinburgh to Tunbridge Wells!
As well as our traditional concerts, we managed to shift and continue our award-winning Community and Engagement programme, RPO Resound. Around 299 sessions were delivered this year, online and in person; Nine Noisy Kids concerts were performed at Royal Festival Hall, Reading, Hull, Crawley and Bridlington – as well as three Relaxed concerts in Brent, Northampton and Scunthorpe. This work has never been more valuable and has ensured that meaningful musical experiences were shared with participants in settings ranging from prisons to primary schools.
Read on to see some of favourite moments from 2021:
---
January
The start of the year brought the Orchestra together for the first time in nine months; Vasily Petrenko, then our Music Director Designate, conducted our performance of Shostakovich's Chamber Symphony at Henry Wood Hall. The concert was shared on YouTube for audiences to enjoy safely from their homes.
"I thought there was great excitement about the Orchestra being able to actually come together and perform and play together…"

Cellist Jonathan Ayling
https://www.youtube.com/watch?v=77dp-sSwu1U&ab_channel=RoyalPhilharmonicOrchestra
---
February
Our Paris to New York series premiered on YouTube as we delved into the archives to continue sharing the experience of live music during restrictions in the UK. This three-part series celebrated music infused with transatlantic inspirations, with compositions from Ravel, Weill, Gershwin and Debussy.
Filmed in April 2016 at Cadogan Hall, conducted by Alexander Shelley with pianist Peter Jablonski, it was, as our Second Violinist Sali-Wyn Ryan described it, a "nice little reminder of what we do and how well we can do it.".
---
March
We returned to the Royal Albert Hall with then Music Director Designate Vasily Petrenko and saxophonist Jess Gillam for the first of three brand new streamed concerts filmed at the landmark London venue all conducted by Vasily. With music by Villa-Lobos, John Harle and Brahms, it was a concert that "raised spirits" (Alexander Hall, Backtrack).
---
April
Our online output contiued as Vasily Petrenko conducted Tchaikovsky's fiery Violin Concerto, alongside the illustrious violinist Nicola Benedetti at the Royal Albert Hall. The immense power of Beethoven's Fifth and brilliance of Tchaikovsky was one that could be streamed for half the month.
---
May
RPO Resound worked with Brent Music Service's (BMS) three Bridge Orchestras and offered live creative composition workshops. These workshops with our players sought to inspire these beginner musicians and instil a deeper appreciation for music.
"I was totally overwhelmed by the sheer enthusiasm that the children displayed in their lessons…"
Brent Music Services Brass Tutor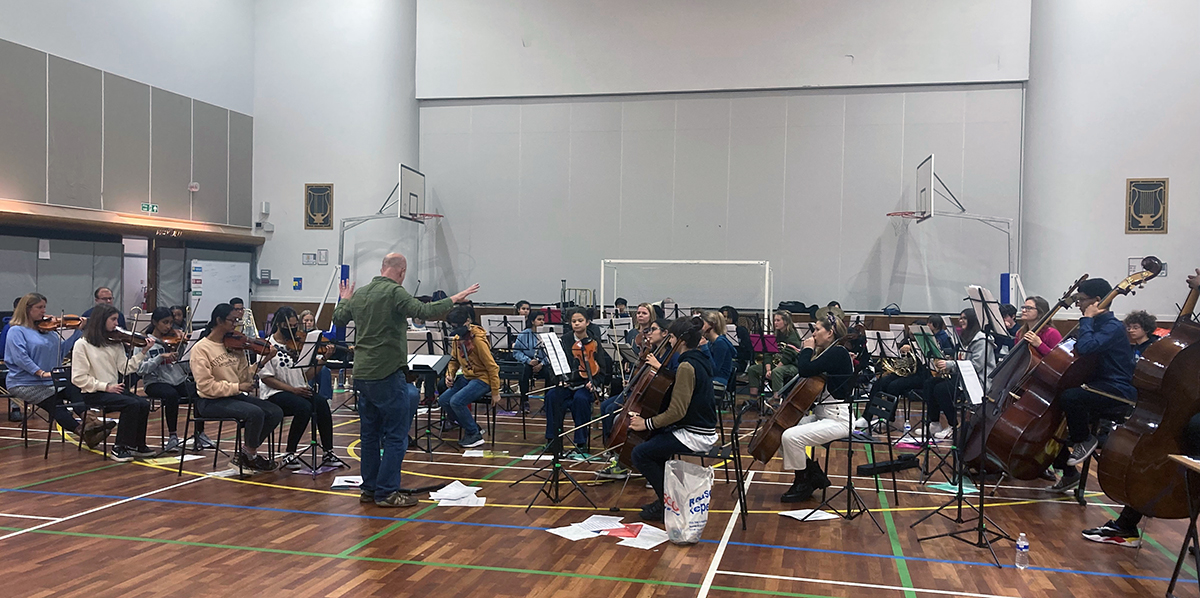 ---
June
A new boisterous composition, 'Rascal', was heard at our Noisy Kids: Heroes and Villains concerts at London's Southbank Centre and in Reading and Hull. Composer Des Oliver's exciting piece was debuted at Reading in June, with the inspiration coming from the composer's dog, Peque (pronounced 'Peckie')!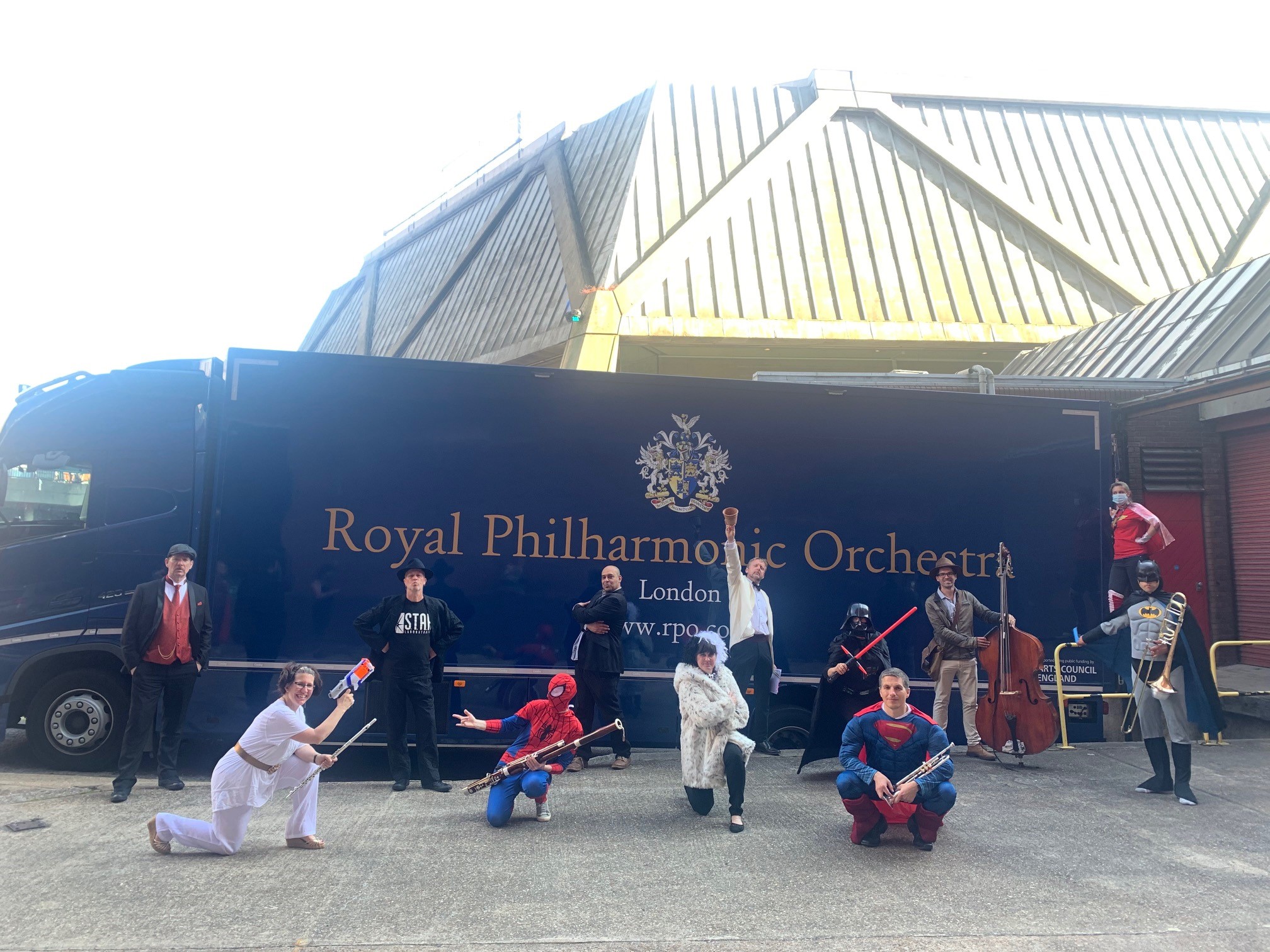 RPO Resound didn't stop there in June; their 'Make Some Noise' sessions saw three RPO players deliver bespoke music programmes to seven children's centres in Ealing. With workshop leader Sigrun Sævaradóttir-Griffiths and Ealing Music Service (EMS), these sessions helped young children develop their social skills while making some music.
---
July
RPO Resound's pioneering stroke rehabilitation programme, STROKESTRA, took place in the summer. STOKESTRA harnesses the power of group creative music-making alongside professional musicians and clinicians to drive patient-led recovery in stroke patrients and their carers.
"It was incredibly moving to see the stroke patients and RPO members work together; it brought me to tears. This project pioneers the use of music to benefit health and wellbeing and today I've been fortunate to see first-hand how patients can benefit from this type of innovative rehabilitation."

Sam Barlow, Hull Clinical Commissioning Group
This month also saw RPO Resound work on The Lullaby Project. This moving programme gives parents separated from their children the opportunity to create bespoke lullabies alongside professional musicians, allowing them to explore their thoughts and feelings about their children, enhancing the bond between them by creating something that can be treasured forever.
---
August
August saw Vasily Petrenko take up his new position as the Royal Philharmonic Orchestra's Music Director ushering in the next chapter of our journey in our milestone 75th year. Vasily sat down with broadcaster and saxophonist YolanDa Brown for a wide-ranging conversation wihch covered topics including music education, inclusivity and his vision for the RPO's future. Watch the full interview via the playlist below:
:
The BBC Proms marked our first performance in front of a live audience in almost eight months with our new Music Director, Vasily Petrenko, at the helm. Making their Prom debuts were both Sayaka Shoji and Respighi's Concerto gregoriano, a violin concerto which was written one century ago this year.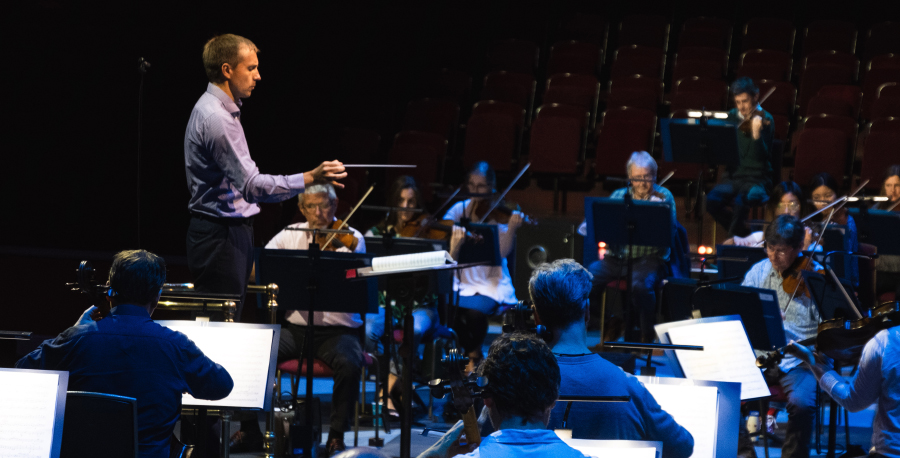 ---
September
We stepped outside the concert hall with a day of performances at Wembley Park in Brent. Audiences gathered to watch four brand new shows in the shadow of Wembley Stadium. Each piece was created through a collaborative process with members of the Orchestra and Brent-based artists and the final works represented the hopes, ambitions and dreams of the people of Brent in 2021. The RPO will soon be making Brent its home and this day-long performance experience marked the start of a great new relationship between the Orchestra and its neighbours.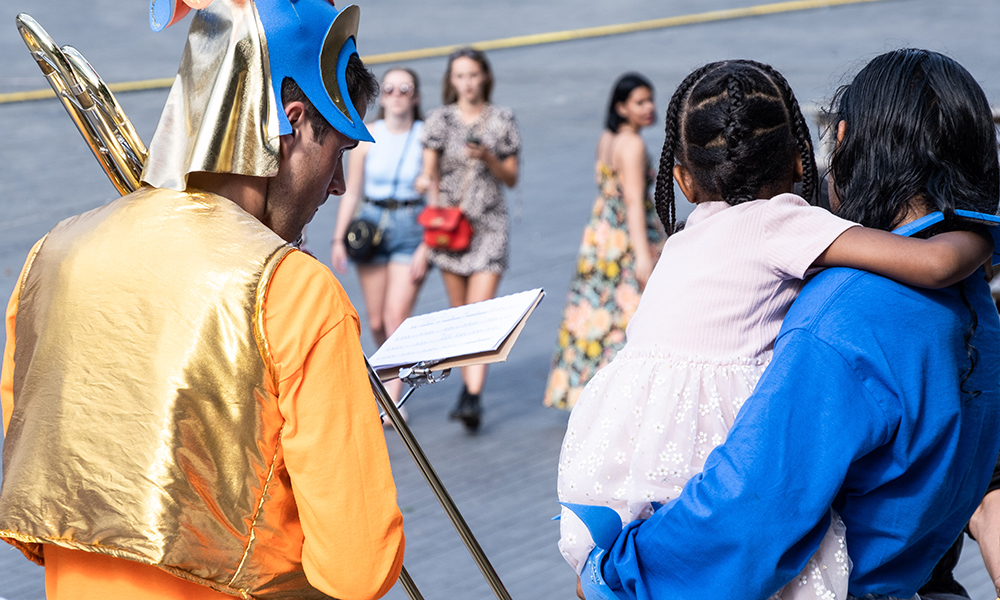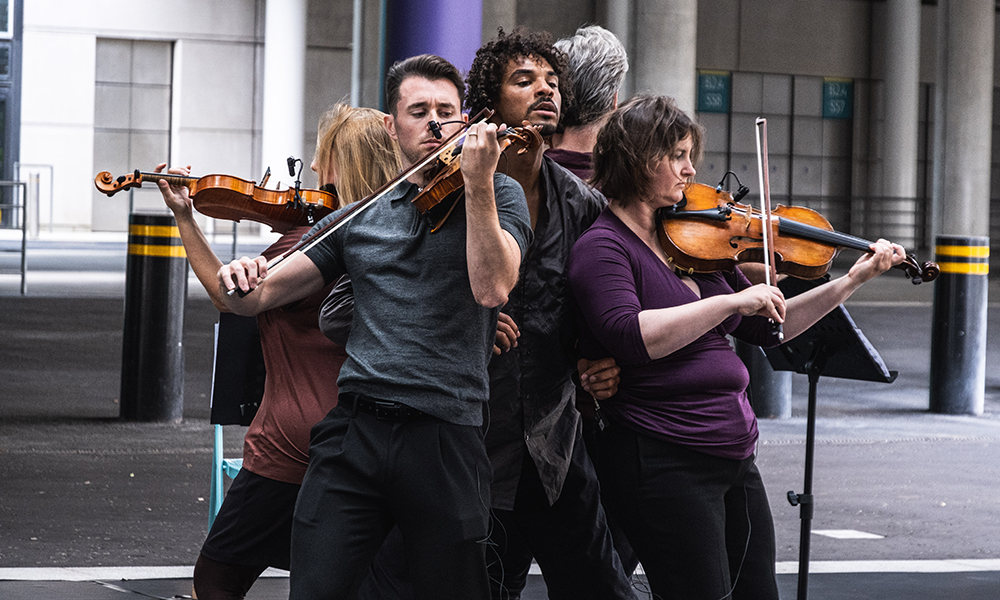 September was also our 75th anniversary. We celebrated this with a momentous concert at London's Royal Albert Hall led by our new Music Director Vasily Petrenko from the podium with a star-studded line up featuring Sheku Kanneh-Mason, Sir Bryn Terfel and the Philharmonia Chorus.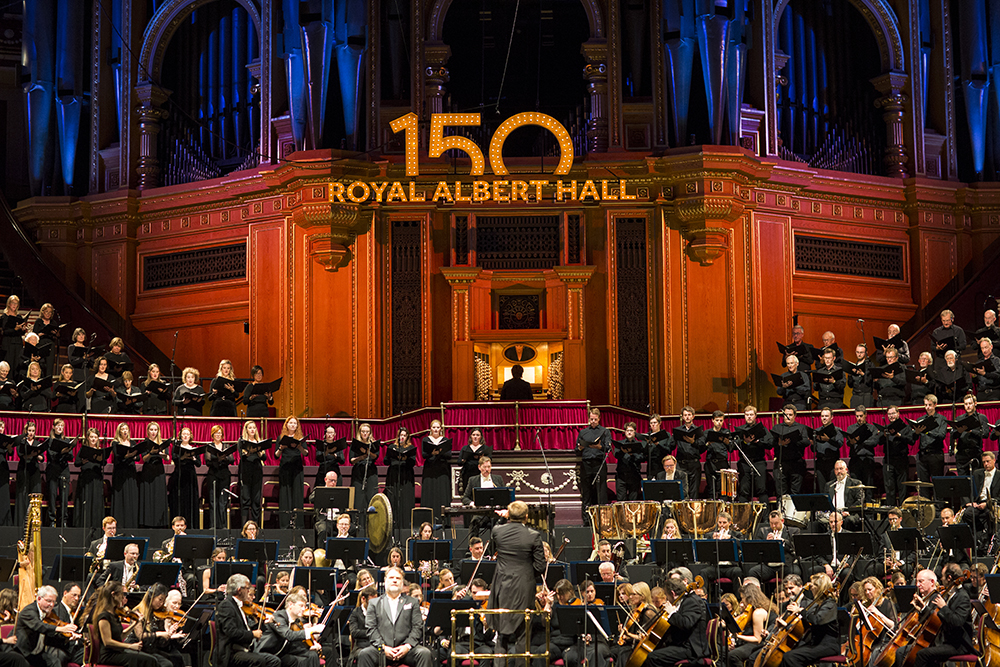 ---
October
This month marked our return to regional tours. We met audiences in Reading, Warwick, Northampton, Scunthorpe and Hull with a range of concert styles. With our Relaxed performances -which included interactive workshops, BSL interpretation and gentle sensory elements - as well as traditional concerts, we brought the transformative power of music to a range of audiences across the country. Read more about our relaxed concert in Brent below: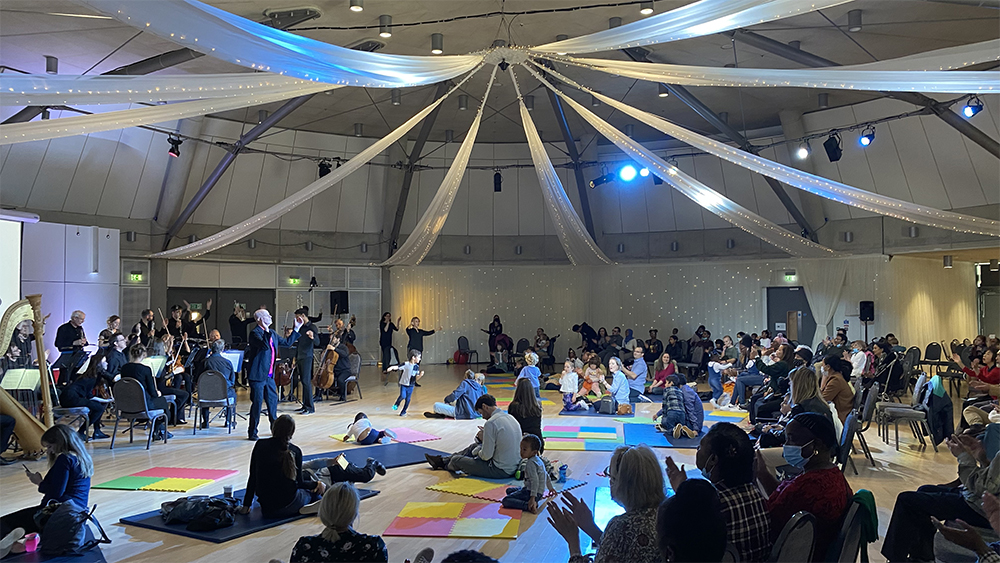 October also saw us return to the Royal Albert Hall to perform hit songs and music from Europop extraordinaires ABBA. With Scala Radio Presenter Angellica Bell, as well as star vocalists and a spectacular light show, this musical extravaganza got everyone dancing out of their seats.
---
November
Our Great British Music season began with Ning Feng playing Elgar's virtuosic Violin Concerto with Vasily Petrenko at Southbank Centre's Royal Festival Hall. We will continue the series in February 2022.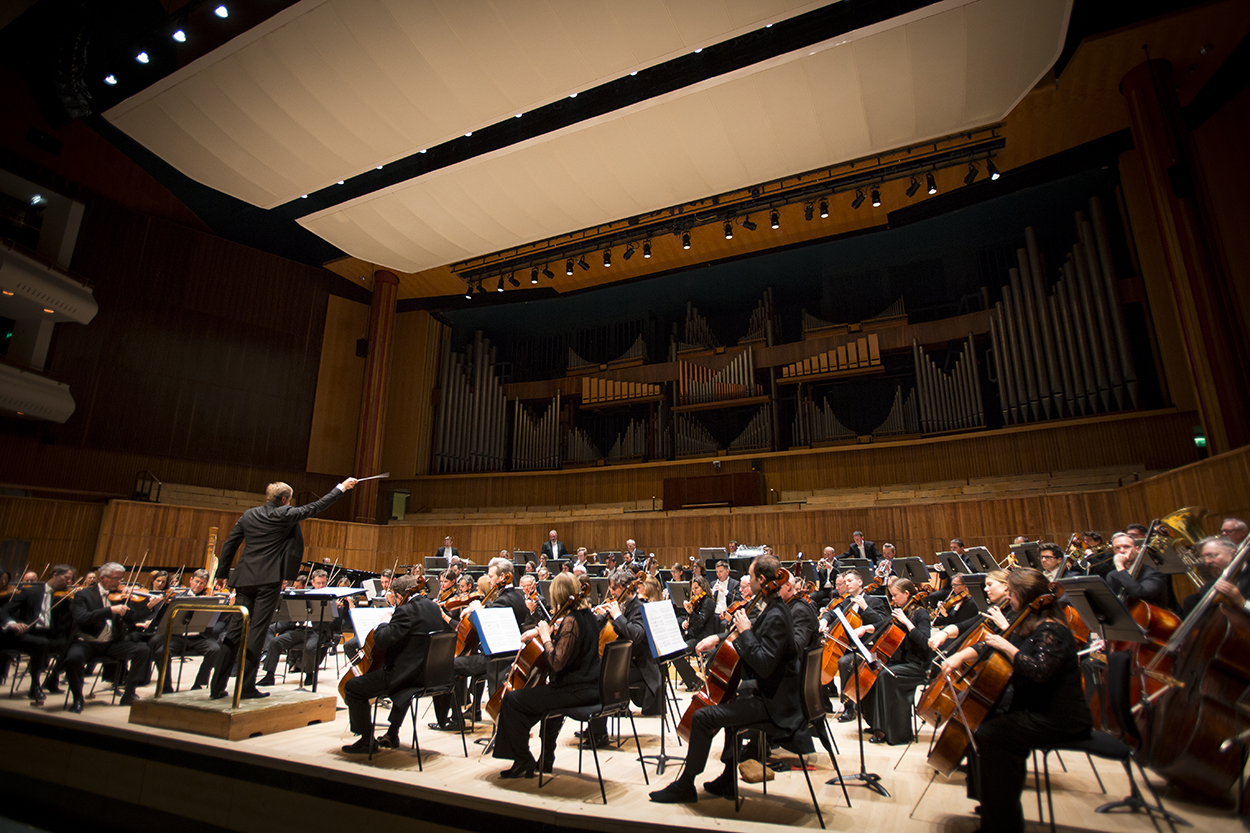 We also performed alongside dancers from the renowned Birmingham Royal Ballet, under Barry Wordsworth's direction,. With iconic pieces from Tchaikovsky, Minkus and Prokoviev, the evening at the Royal Albert Hall celebrated some of the greatest Russian workers of Romanticism. The concert ended with a bang, featuring the 1812 Overture and fireworks.
We were so pleased to return to St Paul's Cathedral for a sold out performance of Mozart's Requiem with composer John Rutter on the podium. The magnificent choral programme, was perfect for the truly breath-taking surroundings of the Cathedral.
---
December
John Rutter returned to the stage with us just weeks after our performance at St Paul's Cathedral with his Christmas Celebration concerts at the Royal Albert Hall. Joined by Soprano Nadine Benjamin, The Bach Choir and Choristers of Croydon Minster, Rutter brought much-needed festive cheer to the Royal Albert Hall following a two-year absence brought on by the pandemic.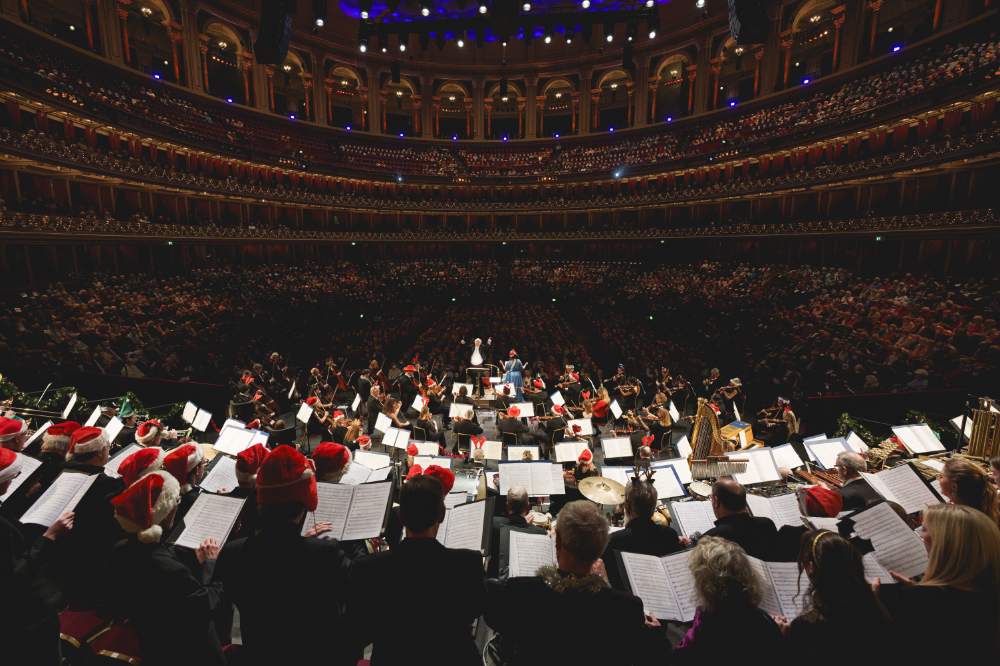 That wasn't it for our Christmas concerts – we also staged A Choral Christmas and two Christmas Cracker performances at Cadogan Hall. Plenty of opportunities for audience members to croon along to beloved Christmas carols!
As well as festive highlights, our performance of Zingari was a moment to remember in December . A joint project with London-based opera company, Opera Rara, this was a chance to hear Leoncavallo's rarely performed one-act opera . Martin Fitzpatrick, English National Opera's Head of Music, reorchestrated missing passages to bring the performance back to the stage as it was first heard over 100 years ago at the London Hippodrome Theatre.
---
Looking ahead…
There is still plenty of uncertainty ahead of us but we look to continue sharing the power of music with as many of you as possible. We hope our return to live performances can continue and we look forward to starting the new year with a brand new tour of the US with Vasily Petrenko, which includes a performance at the legendary Carnegie Hall in New York.
On our return to the UK, we continue our Great British Music series at London's Southbank Centre and the Royal Albert Hall. You can get a sneak-peak of the music featured by listening to our Spotify playlist below:
Thank you being with us on our journey so far, we look forward to a new year of memories with you in 2022.