On Thursday 18 November the Royal Philharmonic Orchestra returned to St Paul's Cathedral for the first time in two years for a performance of Mozart's Requiem. Composer John Rutter conducted the joint forces of the Orchestra and The Bach Choir in a sold-out concert that made for a truly special experience, with a magnificent choral programme set in the truly breath-taking surroundings of the Cathedral.
Read on to view photos and reactions from the day…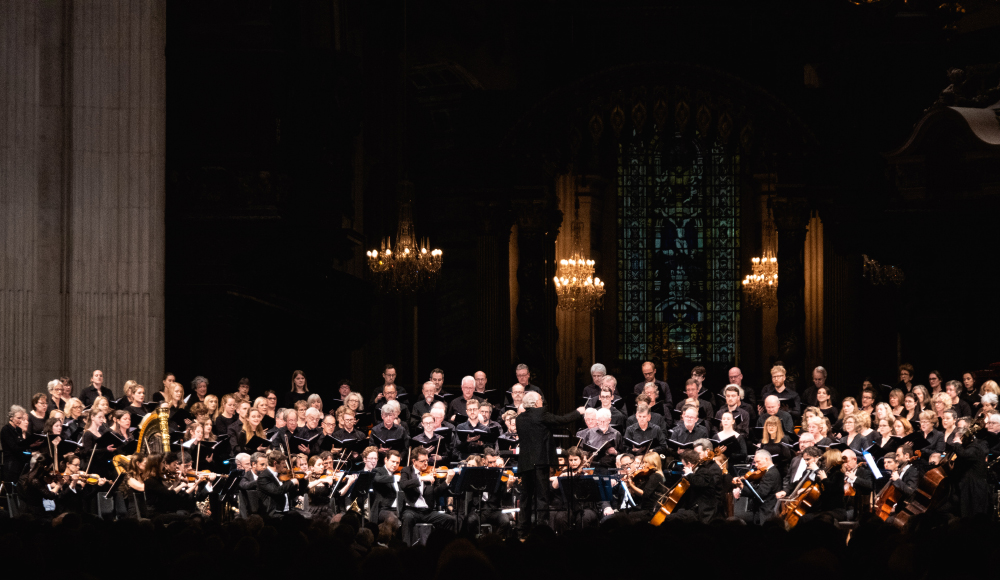 The first half of the concert featured three choral pieces composed by John Rutter himself: Distant Land and two uplifting settings of biblical texts, The Lord is my light and salvation and The Lord bless you and keep you. Distant Land was composed in 1990 to mark the demolition of the Berlin Wall and to celebrate Nelson Mandela's release from prison.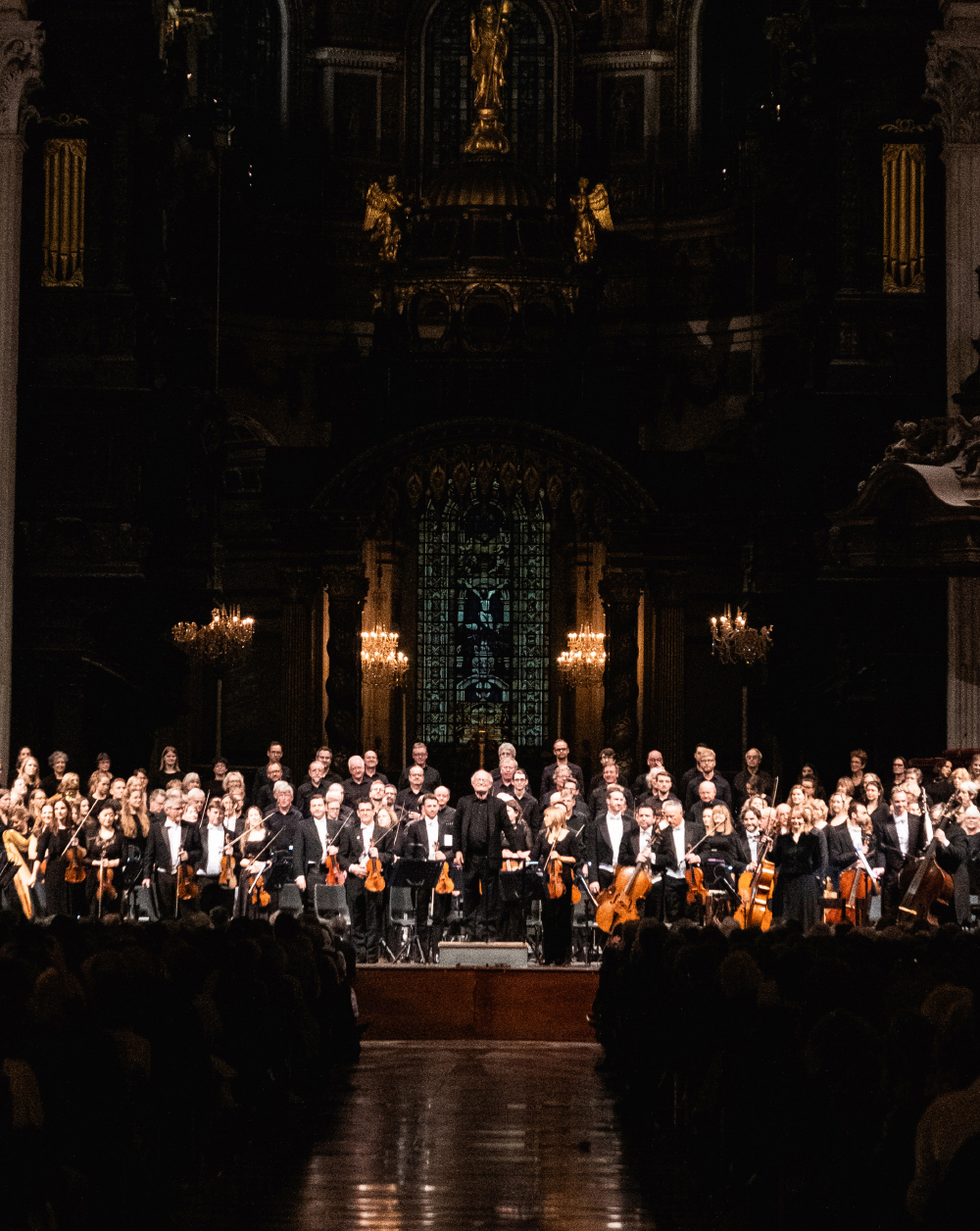 ---
RPO Leader Duncan Riddell's performance of Vaughan Williams' The Lark Ascending rounded off the first half. A beautiful performance made it easy to see why this piece was voted the nation's favourite piece of classical music for the record eleventh time in the 2021 Classic FM Hall of Fame.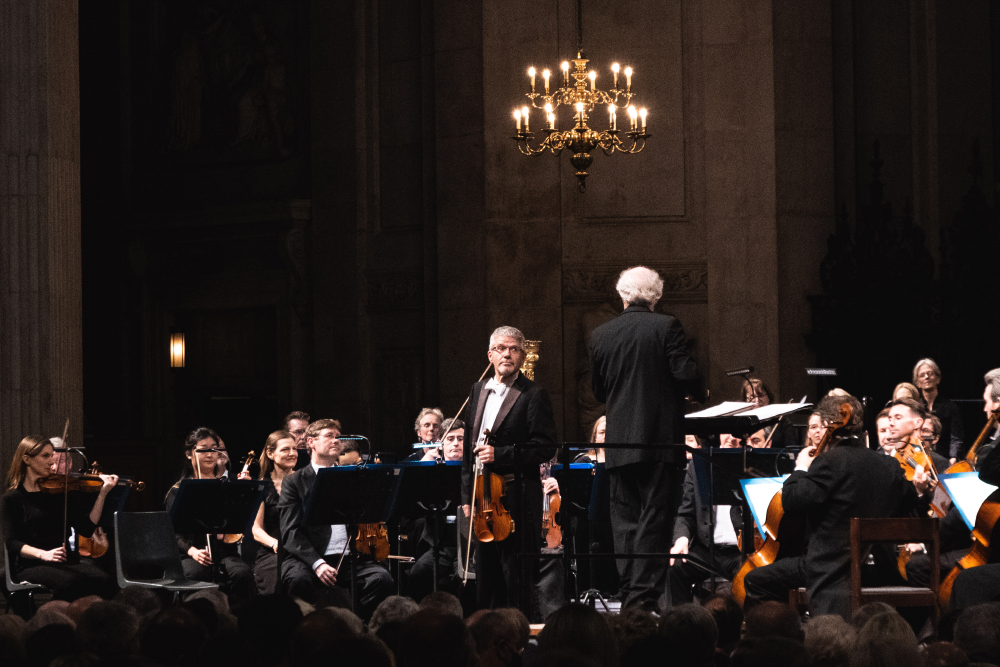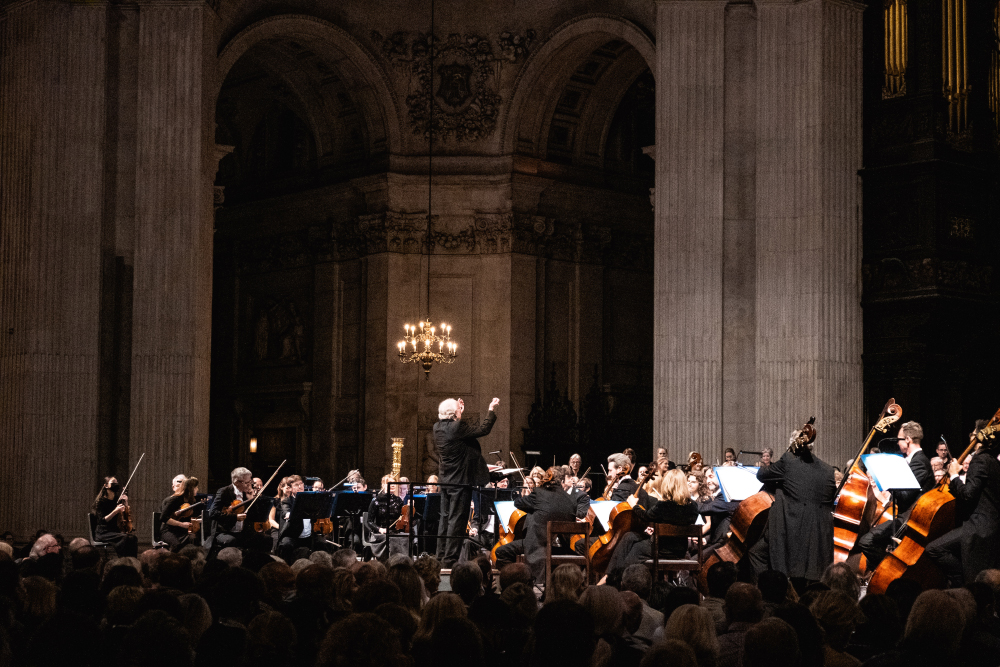 ---
Singers David Stout, Joshua Ellicott, Lucy Crowe and Melanie Marshall (L-R) formed the quartet of soloists in Mozart's Requiem. It was the final composition by the Austrian composer, who died before he could complete it in 1791. It was subsequently left to one of his students, Franz Xaver Süssmayr, to finish the piece, and whose version is most commonly performed today.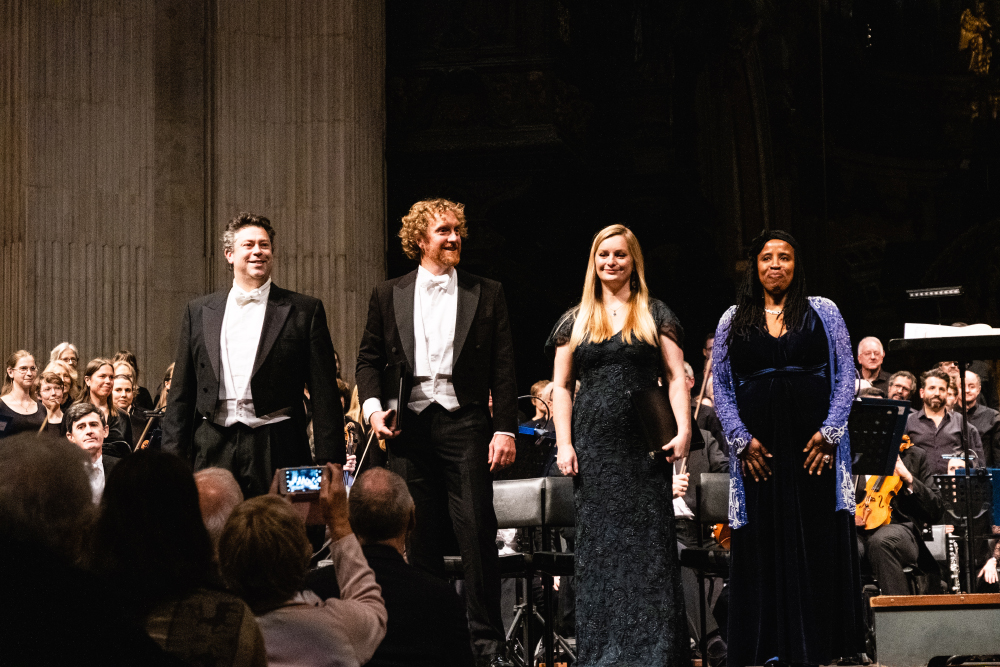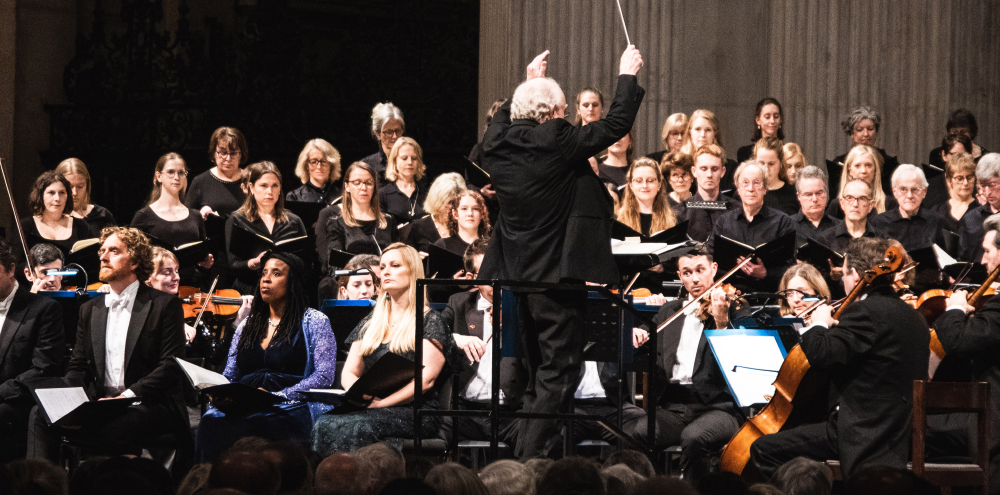 ---
It proved to be an atmospheric evening for the concert.

Full moon for a Mozart Requiem at @StPaulsLondon last night ?? @rpoonline @thebachchoir and a fab team of soloists under the baton of John Rutter ? pic.twitter.com/d34uUm0QEo

— Francesca Nunn (@francesca_nunn) November 19, 2021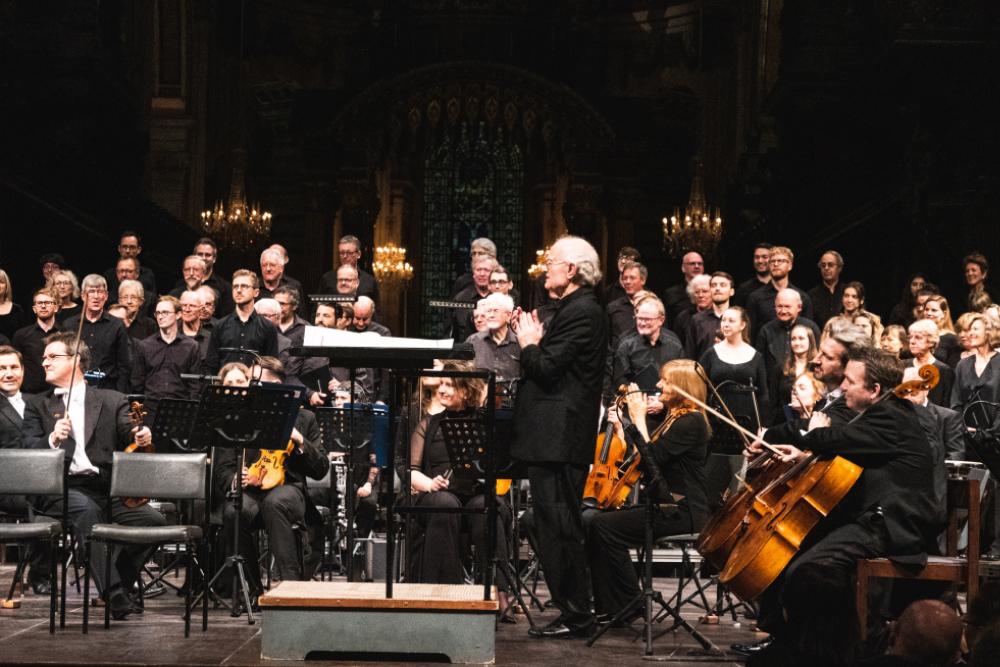 ---
Fans of John Rutter weren't disappointed.
"Travelled to London especially for this. It was a wonderful concert in an amazing setting."

"We were there and it was an amazing concert in a beautiful venue. Thank you John Rutter for a wonderful evening."

"An absolutely magical evening. I can honestly say that this is one of the most memorable things that I have ever seen. Thank you."

Audience comments from Facebook and Instagram
---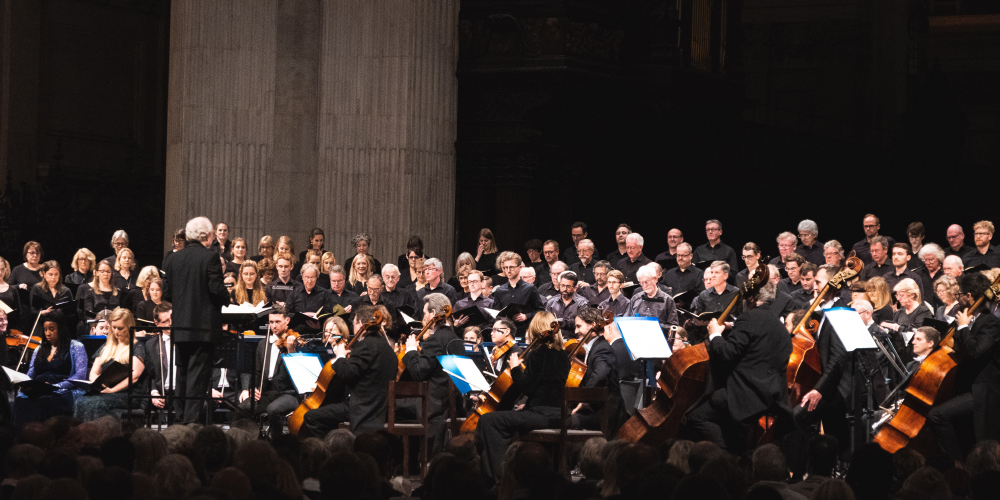 It was a joy to sing Mozart's #Requiem amongst others last week at @StPaulsLondon with @rpoonline and @johnmrutter conducting. We hope all who attended enjoyed the sold out concert - we're so excited to be back singing live. Photo by Tim Lutton/Royal Philharmonic Orchestra pic.twitter.com/ctkqB41gA7

— The Bach Choir (@TheBachChoir) November 24, 2021
---
Tenor Joshua Ellicott got a fully-rounded musical experience that day…
It was a delight! Quite a different musical experience today - still joyful - on a crowded train back North. A mini disco taking place at the end of the carriage amongst some Scouse ladies making their way to Edinburgh. https://t.co/taasTjPTJO

— Joshua Ellicott (@JoshuaEllicott) November 19, 2021
---
John Rutter returns to conduct the Orchestra on Thursday 9 December for his annual Christmas Celebration at the Royal Albert Hall.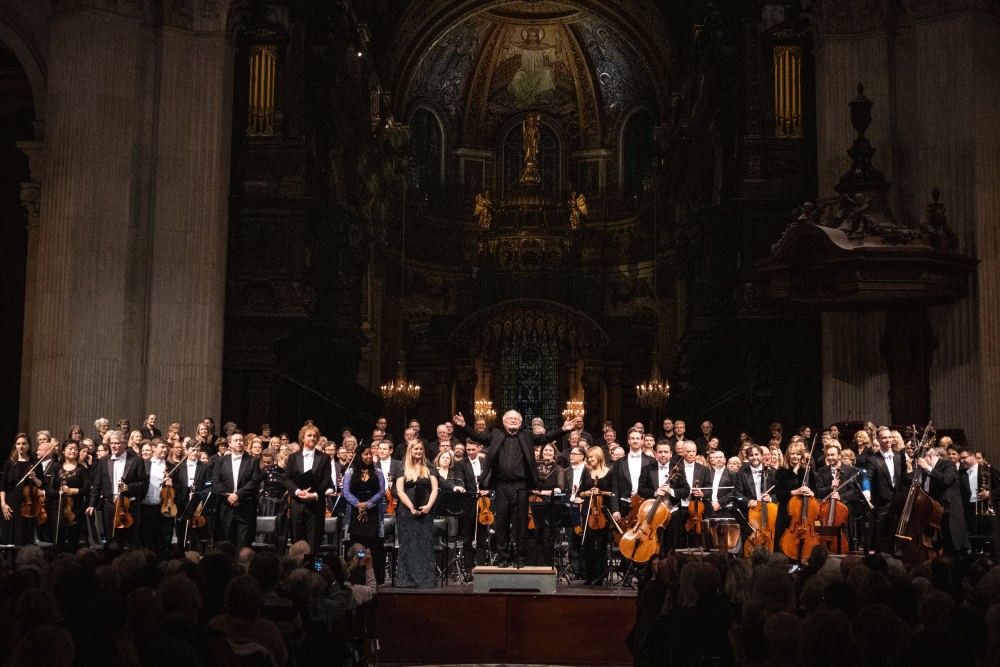 All photos © Tim Lutton/Royal Philharmonic Orchestra