'Make Some Noise' is an exciting new project delivered by RPO Resound in partnership with Ealing Music Service (EMS). It is an early years project focused on delivering bespoke music sessions to seven children's centres across Ealing, London in 2021.
The project is centred around early years music making, which includes regular workshops at each centre with workshop leader Sigrun Sævaradóttir-Griffiths, three Royal Philharmonic Orchestra musicians and one EMS tutor.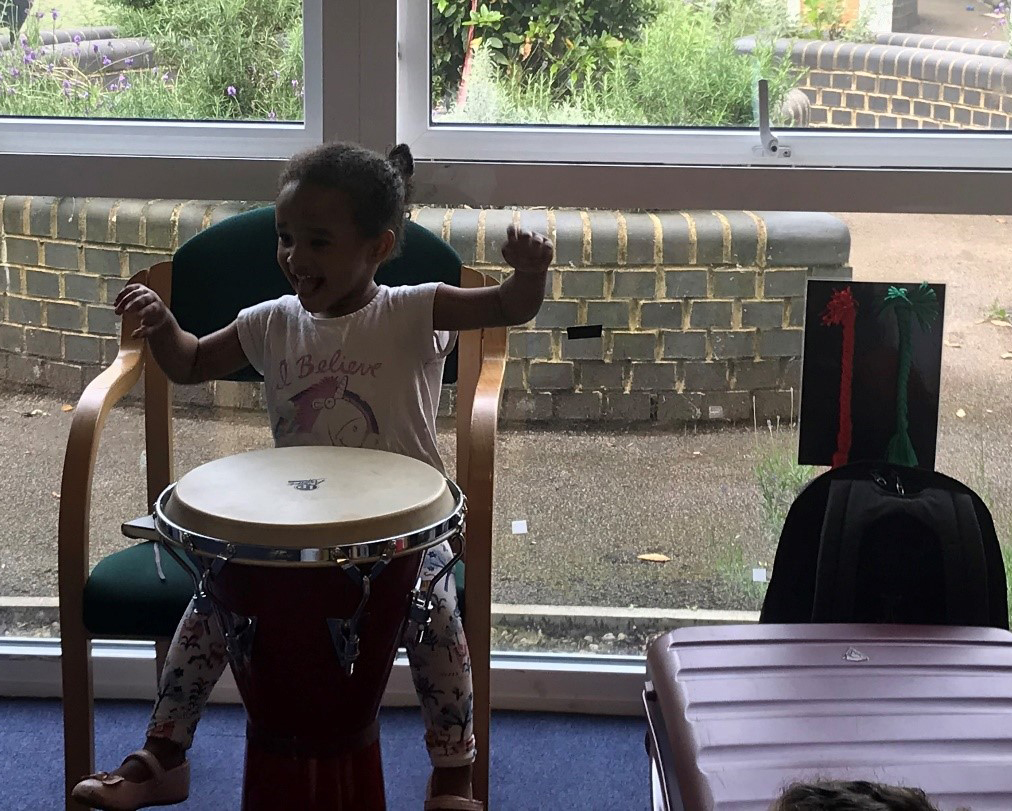 In June 2021 we completed projects with four centres: in Ealing: Grove House Children's Centre, Windmill Children's Centre, South Acton Children's Centre and Greenfields Centre.
Each centre had their own desired outcomes, but there were some common themes within these:
Lockdown babies: This was identified by a number of centres as an area of concern to help develop the social skills for babies born during this difficult time as well as offering support to these parents.
SEN music provision: Children with special education needs tend to respond well to music and music therapy can commonly be offered in these settings which is fantastic but there was a desire to offer it to the young people as just musical development and also to develop social skills as it would be music making in a group setting.
We are now halfway through the Make Some Noise project and we have already learned so much about how we can deliver early years music and the value of delivering work at this level.
Roberto Sorrentino (cello) was one of the musicians who was on the project in June and here is what he had to say about the experience:
"We cannot underestimate the effect the pandemic has had on the wellbeing of children unable to do all those things children love to do; playing, laughing singing and interacting with one another. Which is why taking part in this Ealing 'Make Some Noise' project was such an unmitigated pleasure. As a musician the opportunity for these kids to sing and play again was wonderful to see after a difficult year.

One particular child walked in and made a bee line for the largest and shiniest instrument, unfortunately not my cello! He was fascinated by the beautiful bass trombone of Josh Cirtina and didn't leave his side for the whole session. Perhaps it was the distorted reflection of his face in the bell of the instrument or perhaps that it was the fact that it's just loud! It was a heart-warming sight for us all. This project felt like it made positive impact on these children's lives and it's great to see smiles and laughter again after months of silence."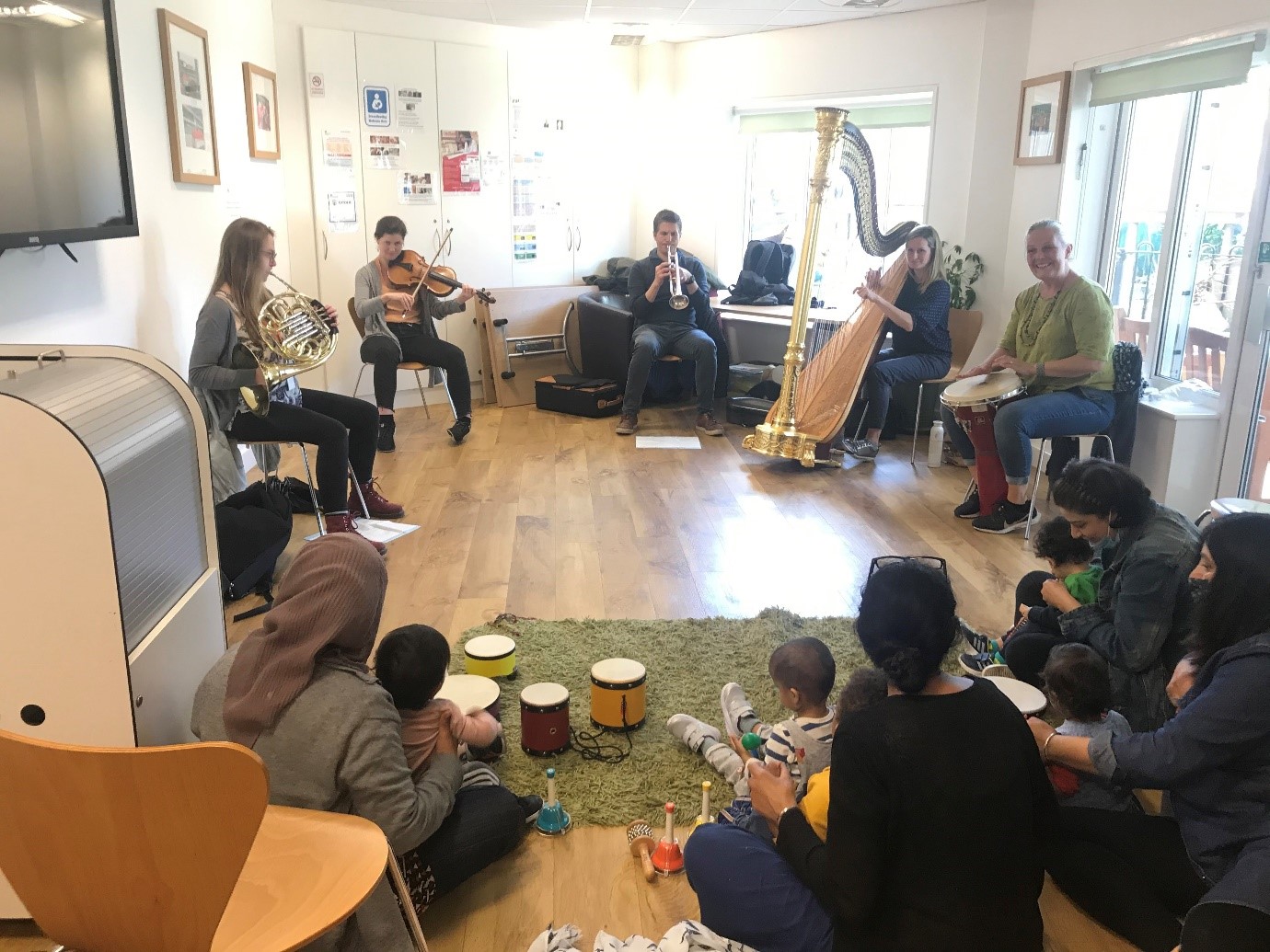 ---
Feedback from the centres:
'It was an inspirational experience full of awe and wonder that children might not have otherwise been a part of.'
Grove House Children's Centre

'The children eagerly anticipated the sessions and looked forward to seeing the musicians each week. The confidence levels of some children went through the roof!'
Windmill Children Centre

'It has been a fantastic experience for the children, who have had the opportunity to learn about instruments they had never seen or heard before. They have learned some new music and have shown their joy in participating in making music with their friends.'
Grove House Nursery School
---
Find out more about Ealing Music Service by clicking their logo below