by Fraser Gordon (Principal Contrabassoon)
It's quite tricky to not feel smug about a flight to Florida on a cold January day, something we at the RPO are lucky to experience every couple of years. But how to pack for a three week trip which starts with warm weather (Florida), goes cold for a few days (New York), then gets even colder (Indiana), and ends up warm again (California)?
Layers, it's all about layers. I'm always mindful of the January sales in San Francisco at the end, so leaving some suitcase space I've always thought wise. I was definitely expecting to be carrying extra kilos in both my suitcase and around my waist after 18 days of grab and go breakfasts in diners, lunches at service stations/airports and dinner post concert wherever happens to still be open. Routines dramatically change whilst away on such a long tour, and bringing things which will help oneself cope with the tough schedule is always a good idea. For me this includes bringing my own stash of tea bags, a trashy novel and a chocolate orange!
One can rarely predict what events lie ahead at the beginning of such an adventure, but this tour did have some real treats in store. We were to start off giving concerts in Florida with Pinchas Zukerman directing Beethoven violin concerto and Dvorak's 7th Symphony. Playing for Pinchas, with whom we have a long established relationship, is a treat for me, a former violinist, and string players and non-string players alike agree that his outstanding musicianship brings something special to the table in each performance.
After an unrelenting first week, the orchestra sadly found itself losing the opportunity to top up vitamin D levels for a short time before each rehearsal. We flew North to New Jersey and New York and the schedule delivered a free evening! The activities undertaken by my colleagues were very varied, most involving impressive gastronomical encounters as well as trips to Times Square, performances at Carnegie Hall, the Metropolitan Opera House and of course, The Rockefeller Center. The rehearsal-break chatter the day after an evening such as that is always energetic, and so, energy levels topped up, we were ready to continue with the tour.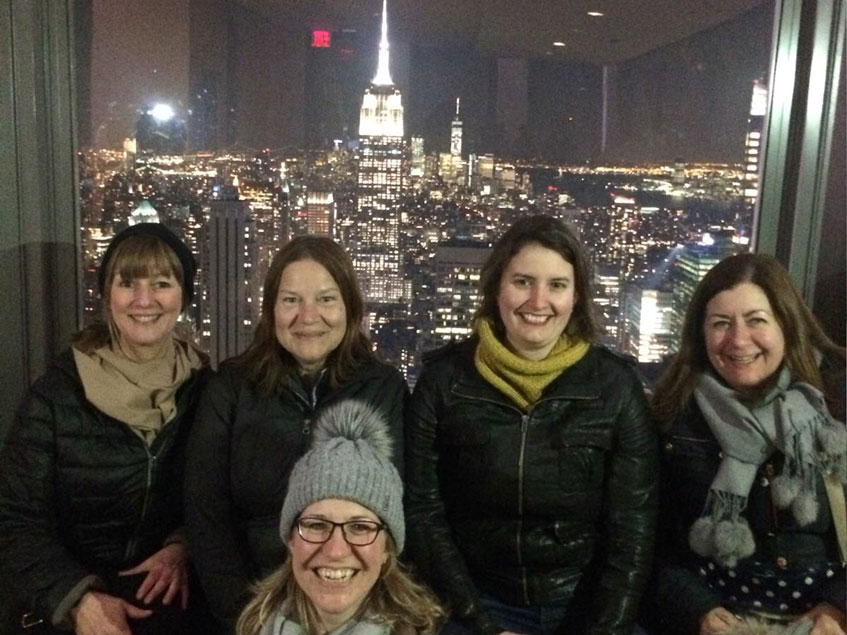 We had an extremely brief stop to play our final Beethoven concerto and Dvorak Symphony in Carmel, Indiana, and then it was suddenly time to say our goodbyes to Pinchas and hello to conductor Thierry Fischer who would guide us through the next stage of the tour with Stravinsky's Petrouchka and Firebird ballets. We were also joined by pianist Jean Yves Thibaudet for some sensational Saint-Saens and Liszt, and cellist Gautier Capuçon for some captivating Haydn. This new repertoire saw a considerable expansion of the orchestra so we had a 'refresher group' of players flying out to meet us for rehearsals and concerts in Palm Desert, Costa Mesa, Northridge, Davis and San Francisco.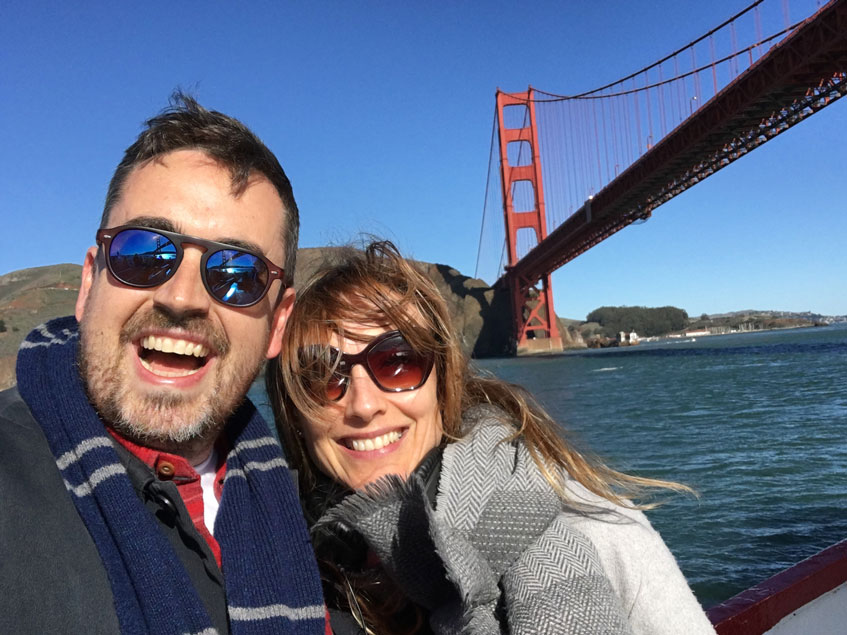 By the time the orchestra reaches San Francisco at the end of our USA tours, it is fair to say that most are extremely tired, missing home (this was helped on bus 2 one day by my sudden recollection and sharing out of the chocolate orange) and ready for a real cup of tea. However, the vibe in "The City" is a very chilled out one and the heavenly and extensive options in gastronomy, shopping and tourism are good for morale. It has become a tradition to take a boat trip out into the bay, past Alcatraz Island and under the Golden Gate Bridge – what sights to behold! It has to be said that all these experiences lead to healthy minds which deliver extremely passionate performances. The Complete Firebird ballet is one of my favourite pieces in the repertoire and that evening in San Francisco my colleagues delivered a sensational performance, one I will never forget.