by Peter Graham (Tutti Second Violin)
On paper, April appeared to be a familiar looking month for the Royal Philharmonic Orchestra, a variety of concerts in many of our regular haunts: Cadogan Hall, the Royal Festival Hall, Hull City Hall, The Hawth Crawley and the Royal & Derngate theatre Northampton with long-standing established conductors such as Thomas Dausgaard, Hilary Davan Wetton and Alan Buribayev. However, on closer inspection, something unusual caught my eye which turned out to be the most goosebump-enducing patch of work. It was the great honour of accompanying the finalists of the Yehudi Menuhin violin competition in the beautiful Victoria Hall, Geneva.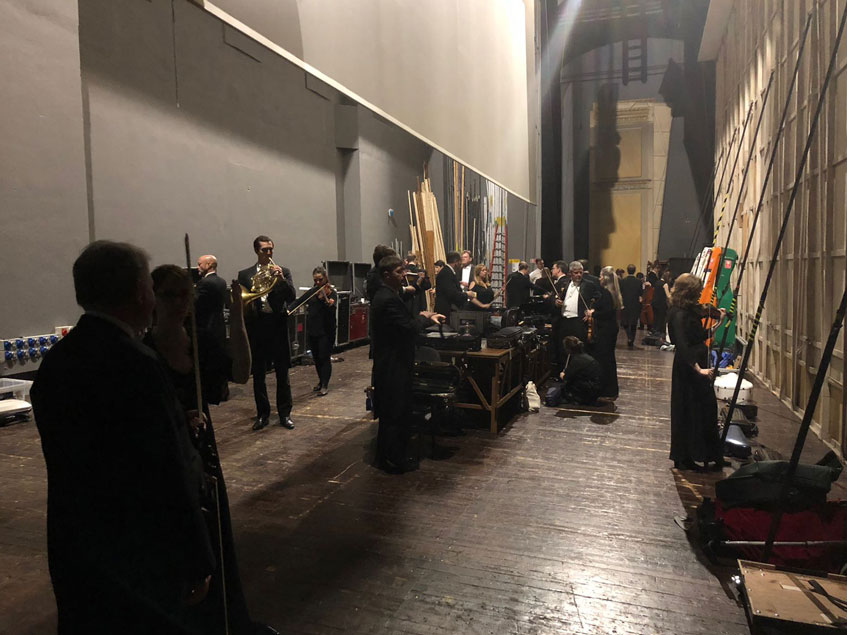 Some pessimists have lost respect for the Menuhin competition in recent years, saying that it doesn't carry the same gravitas and importance for budding young soloists that it once used to. I disgree entirely – I still firmly believe it to be a wonderful opportunity for young violinists to show the world how talented they are in front of a world class orchestra such as the RPO, and we weren't disappointed. 18 year old Diana Adamyan from Armenia was a deserving winner showing poise, panache and maturity in her performance of Bruch's violin concerto. All of the senior contestants wowed the audience with incredible technical and musical agility, and I could feel the orchestra and conductor Julian Rachlin collectively willing each one to excel, and they did. It was an emotional concert for everyone. Nothing, however, could have prepared us for what was to happen the following day...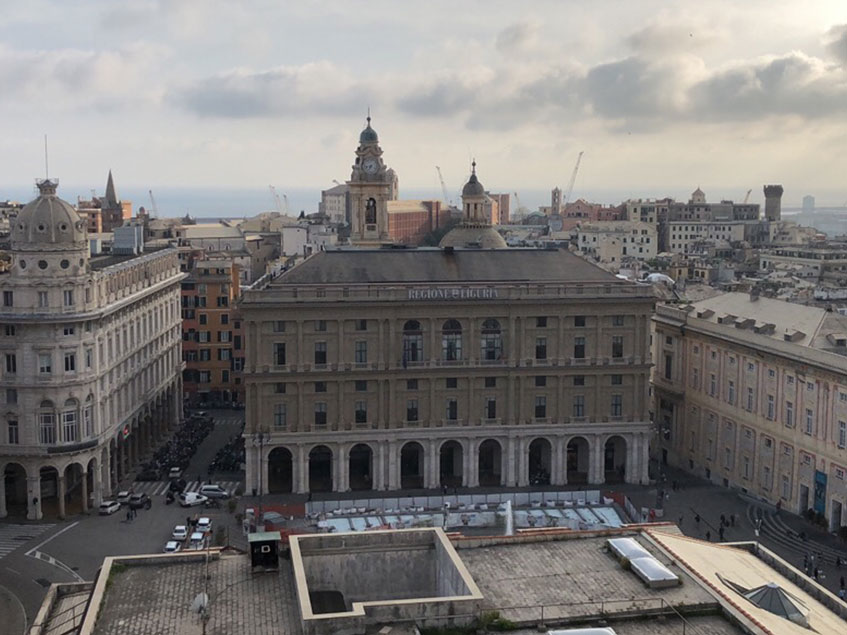 The conclusion of the competition culminated in a Gala concert showcasing the Junior (up to 16) and Senior (16-22) Menuhin winners. The joint 1st prize winners of the Junior competition were Chloe Chua from Singapore and Christian Li from Australia. I wish I had a photo of my colleagues' faces when the 11 and 10 year old respectively proceeded to direct the RPO strings in two of Vivaldi's Four seasons, Winter and Summer, with the maturity and confidence of seasoned pros (pun intended). It was one of the most moving moments of my career to date, completely overshadowing another exciting item in the programme, Vivaldi's concerto for four violins performed by Soyoung Yoon, Julian Rachlin, Ilya Gringolts and Maxim Vengerov, the seasoned pros!
This wonderful trip was sandwiched by a tour of Italy with our principal guest conductor, violinist Pinchas Zukerman, performing the Bruch violin concerto and conducting Elgar's Enigma Variations in Naples, Modena and Genoa. It's very easy to forget the horrors of the 5am check-in at Gatwick airport when you're presented with beautiful concert halls and glorious food in the home of pizza and pasta. I'm always surprised at the RPO's uncanny ability of producing concerts of the highest quality even after a whole day of travelling, waiting for hotel rooms to be ready, luggage not turning up etc. It makes me extremely proud to be part of such an exhilarating orchestra, and there's never a dull moment!
by Peter Graham (Tutti Second Violin)