RPO on Tour in Austria and Germany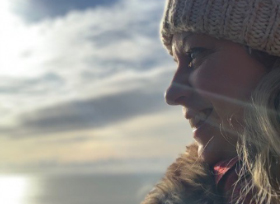 The year has started on a high for the RPO, with a hugely successful two week tour of Germany with conductor Lionel Bringuier. Preceded by an extraordinarily busy festive period, we seem well on the way to upholding our recently bestowed accolade of being the 'Busiest Orchestra of 2018' (according to Bachtrack)!
Armed with layers of cosy clothing, hours of netflix downloads and dazzling symphonic repertoire, we began our tour with a brief Austrian encounter with the beautiful Alpine city, Innsbruck. This was a postcard scene of wintry luxury and I hopped straight into a snowy cliche: hot chocolate in the sunshine, snuggled under a sheepskin rug, imagining I was on a swanky skiing retreat. The reality was I would be in a different city every day for two weeks, living out of a suitcase and probably in need of an osteopathy appointment by the end! Having said that, I do enjoy touring - the trick is to maintain a tiny grasp on reality whilst embracing the intensity and challenges of travelling around with over eighty of your colleagues. It takes stamina and the RPO certainly has that, in huge supply.