January 20 was changeover day. After a splendid series of concerts with Mark Wigglesworth on the east coast and down into Florida we said goodbye to several of our colleagues and headed west for the second half of the tour. Pinchas Zukerman was taking over the helm with a new programme, but before we embarked on those final seven concerts in as many days there was the travel day (with a 5 hour+ flight one is reminded just how big the USA is) and the rare luxury of a free day to enjoy; a chance to relax and recharge the batteries a bit.
It's always fun to find out what colleagues have been up to. I could have gone here: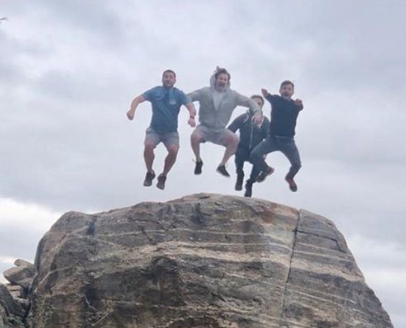 Or done this: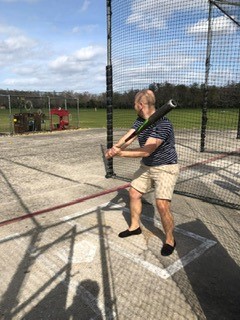 Or even this:
But instead, I opt to go here...
Let me explain.
Since I started touring, technology and social media (love it or loathe it) have undoubtedly made the world a smaller place, enabling or facilitating opportunities to connect with people that previously didn't exist. Four years ago on the RPO US tour I went to an LA Phil concert, where I was able to meet their fabulous timpanist, Joe Pereira, for the first time. He told me about a guy, Jason Ginter, who made sticks for him and was based in San Diego, and offered to put us in touch so we could meet up when the band was there a few days later. We duly spent an evening with beer, tacos and lots of timp talk and have remained friends ever since.
Now those of us who are fortunate enough to make a living from hitting large pieces of dead cow-like to think we're in relatively short supply but the reality is that the talented craftspeople who make the tools of our trade, the essentials in getting the job done, are much, much rarer. Jason is a professional timpanist and percussionist but years ago, dissatisfied with many of the sticks on the market, began to make his own. This grew into a global business supplying a huge range of sticks, many custom-built, to players around the world. He's also even started building timps - sticks alone were clearly not enough of a challenge - running the business (only for a couple more weeks) out of his garage.
So it was this operation that I went to see, heading off to San Diego as the rest of the band flew to Phoenix and then travelled on to Tucson. The evening I arrived I met Jason at possibly the best whisky bar I've been to (Aero Club, for those interested) and resisting the urge to sample everything on offer, was still in decent shape the next morning to meet the two people he has working for him where it all happens, each at their own work stations - one was stitching a huge pile of felt discs, the other was putting the finishing touches to a bucketful of the JP (Joe Pereira) 5 models - but there were several different work areas around the garage, different models at different stages of production. It's a very casual, easy atmosphere they've created, mixing periods of intense concentration with light-hearted banter, but the results are incredibly consistent and high quality. Anything falling short won't make it to the shops.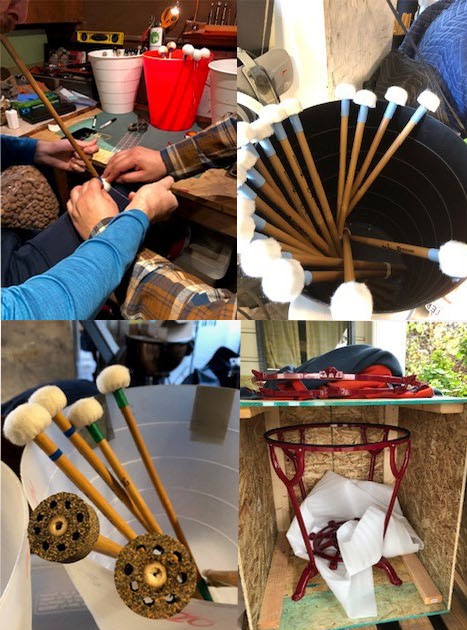 A few glimpses of where the magic happens.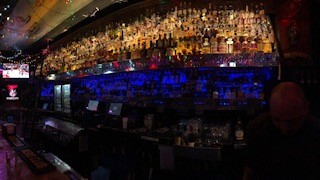 And a different kind of magic at the Aero Club (blurring courtesy of the camera, not the operator. Honest).
We chatted plenty about future plans, I ordered a bunch of sticks (of course, you can never have too many!), picked up some for students back in the UK and somewhat reluctantly (another evening in that whisky bar wouldn't go amiss) re-joined the tour in Tucson.
As any musician will tell you, they are fiercely protective of their instrument, especially when tour logistics force them to hand it over to the stage and transport crew (which is most of the time). We are wholly reliant on that team to do our jobs, the continued good condition of the instruments being of paramount importance. For me to do my job, four heavy wheel-less timps have to be moved almost 6,000 miles across the US, through all its different climates, and at all times exposed mechanisms need to work smoothly and heads need to remain evenly tuned. This is especially tricky because two years ago, I decided to bring my own timps into the band, a set of Günter Ringers, built in the 60s or 70s, which for me represent the ultimate combination of sound and visual aesthetic, but which can be a bit temperamental. They are fitted with calf heads so the tuning is constantly shifting throughout a concert as the humidity rises or falls, and as a result I constantly need to be making tiny adjustments to keep them sounding good (although sometimes I find I have to settle merely for vaguely acceptable).
However, whilst there might have been the odd instance of operator error on the concert platform, I could not fault the transport side of things. At every venue I arrive to find the drums once again gleaming and dent free, set the right way round (yes, this doesn't always happen), with all various other bits of kit close at hand. All credit to Steve and Esther for a job extremely well done.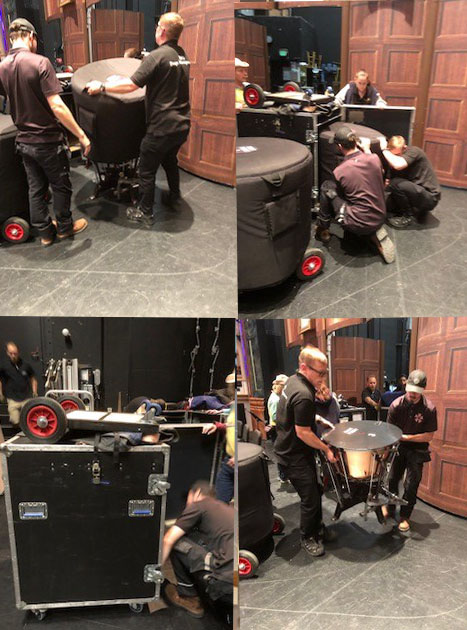 How to move a timp (repeat another 3 times).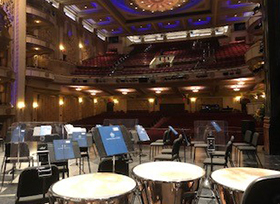 The timpani, and the not-too-shabby Granada Theatre in Santa Barbara.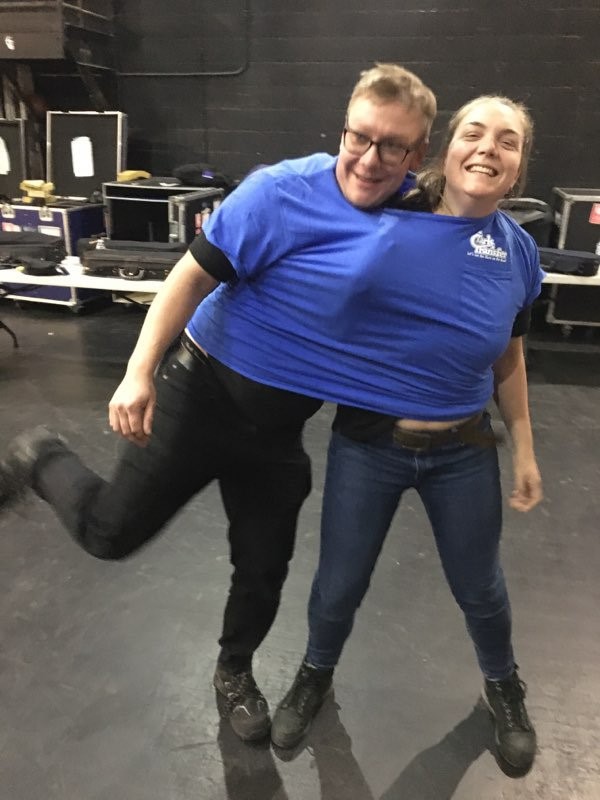 The people who make it all happen behind the scenes. Steve and Esther modelling a souvenir US trucker's t-shirt (size small).
All in all the second half of the tour seems to go well. We travel to Tucson, Palm Desert, Northridge (LA), Davis, Berkeley, Santa Barbara and Costa Mesa (some really nice halls in that lot) performing Tchaikovsky Symphony No.5 five times, a Beethoven Symphony No.7 and a Brahms Symphony No. 1, and every night Pinchas plays the Bruch or Mozart Violin Concerto No. 5 like the legend he is. Along the way some manage to enjoy a night out in San Francisco, there are many trips to beaches and other fun jaunts fitted around the work schedule, and Blue Bottle Coffee in Oakland records its highest ever profits for a 24-hour period. In spite of all the extra-curricular activities as colleagues wring as much as they can from being here, or maybe because of them, the energy levels of the concerts are consistently high, and I'm always impressed by how much the Orchestra is able to invest in the shows. Fortunately, the enthusiasm is infectious and you feel that giving anything less than 100% would simply be letting everyone else down and, as always, there is a tangible and audible pride taken in being the Royal Philharmonic Orchestra.
By the way, those sticks I ordered? Jason turns up in Costa Mesa with them, we head out for ramen and the band knocks out a terrific Tchaikovsky Symphony No.5 in arguably the best hall of the trip. Subsiding illness and injury mean I can even head out on a trail run at last on the final morning. What a great way to end a tour!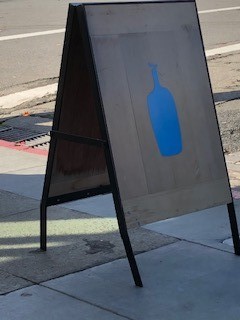 Blue Bottle Coffee. They'll be able to afford a more impressive sign now for sure.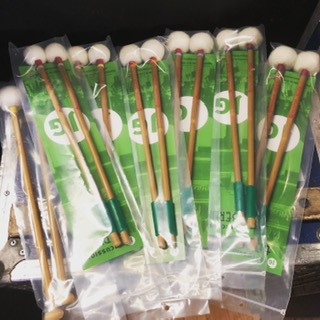 A small selection of sticks.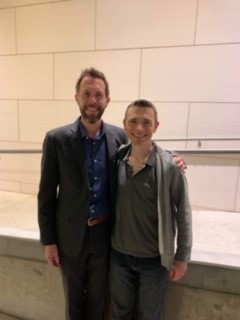 And the guy who makes them (left).