Welcome to New Cellist Naomi Watts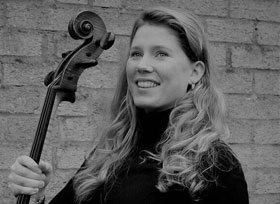 We are very pleased to welcome Naomi Watts to our Cello section!
Naomi won a scholarship to study at the Purcell School of Music from the age of fourteen where her cello teacher was Pal Banda. She went on to the Royal College of Music in 2005 to study with Amanda Truelove, Helene Dautry and Thomas Carroll. Whilst at the RCM, Naomi was loaned a beautiful Gofriller Cello and performed at Cadogan Hall, Wigmore Hall and appeared on Television in America playing the Amarylis Fleming Stradivarius Cello for a CBS news programme.