Lockdown Inspires Children to Learn a Musical Instrument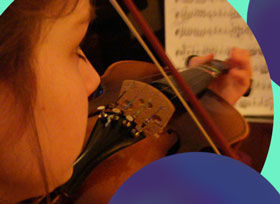 Music has been a lifeline for millions of people during isolation. Whilst the popularity of online concerts and streaming sites has been well documented, for the country's children, the isolation era has also been a time to learn and develop skills in playing musical instruments.
New research out today from the Royal Philharmonic Orchestra (RPO) reveals that 38% of children have been learning a musical instrument at home this year – and 17% of children can play more than one. Significantly, 66% of parents say their children have felt more enthused doing more music practice since lockdown started – whereas only 8% of children have been playing less.