Barry Griffiths: A tribute from Andrew Klee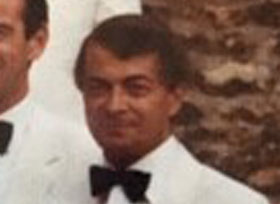 Following the passing of former Royal Philharmonic Orchestra Leader Barry Griffiths, Andrew Klee (RPO First Violin) shares his memories a former colleague and friend:
It was with much sadness that I heard the news of Barry Griffiths' death. Barry was appointed as Leader of the Royal Philharmonic Orchestra in 1976 and it was Barry who then gave me a position in his section.
Barry was obviously a first class violinist and I remember his performances of the Elgar Concerto being among the finest, with his glorious sweet sound lending itself particularly well to those favourites of the British concert hall, The Lark Ascending and Méditation from Thaïs.